Out of the Clinic and Into the Lab
Visiting Medical Students Look Back on IRP Research Experience
When patients are affected by complex and poorly understood medical problems, it can only be an advantage when their doctors have one foot in the exam room and another in a laboratory studying the disease. However, physicians don't accrue scientific skills on their own. Rather, they often must venture outside of their medical education to gain experience in research via programs like NIH's Medical Research Scholars Program (MRSP).
The MRSP allows medical students from across the United States to spend a year working in IRP labs alongside seasoned scientists. The 50 medical students and one dental student selected as 2022 Medical Research Scholars recently finished their time at NIH after arriving on campus last July. Between classes, clinical rounds, study sessions, and exams, five of those young men and women found the time to describe their experience at NIH to the "I Am Intramural" blog, so read on to get a taste of what the MRSP has to offer our nation's aspiring physicians.

Alex Valenzuela: Fighting Cancer With Fungus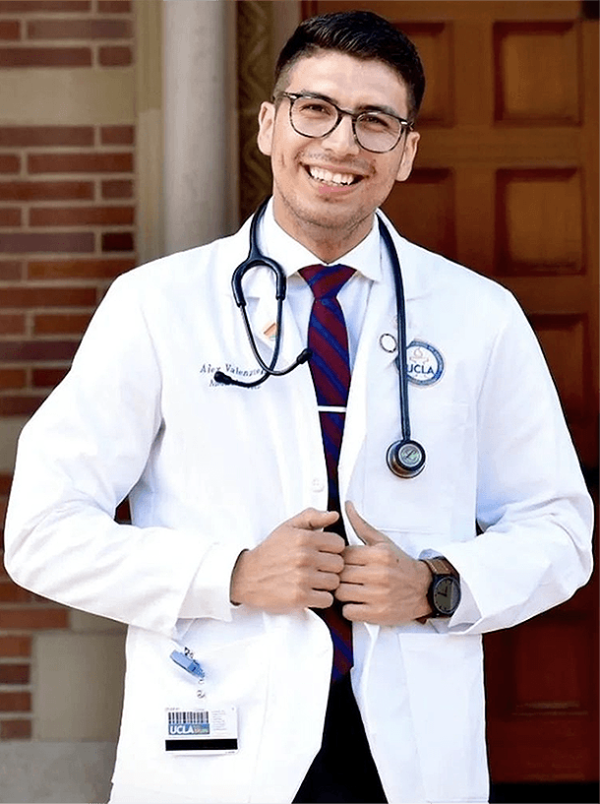 Stories like Alex's are the reason so many people come to the United States seeking better lives for themselves and their families. The son of a Mexican immigrant, Alex grew up in a single-parent household in a rural part of California's Central Valley, where his family and neighbors worked as farm laborers picking whatever fruit was in season.
Despite not having the advantages of many college applicants, he worked his way into the University of California at San Diego (UCSD) and now has his sights set on becoming a neurosurgeon once he finishes medical school through a combined program with California's Charles R. Drew University of Medicine and the University of California at Los Angeles (UCLA). In fact, he cites his upbringing as an important factor in his love of science, and his medical school program is specifically "for students who want to serve the underserved," he says.
"I've always had a curious mind and my love for science stems from my experiences growing up in a resource-limited environment," Alex explains. "I think being so limited in my early childhood made me a very curious student because I always felt like no one had answers for the questions I had."
Alex spent his year at NIH in the lab of IRP senior investigator Zhengping Zhuang, M.D., Ph.D., where he helped develop a vaccine for a form of brain cancer called glioblastoma multiforme, or GBM for short. The disease is extremely aggressive and often resistant to treatment, including the latest therapeutic advances that train the immune system to combat cancer, known as immunotherapies.
"Currently, GBM patients who are diagnosed and treated with the current standard of care have an abysmal median survival of about 15 months," Alex says. "Unlike in other cancers, emerging immunotherapies have failed to show any success in improving this survival time in clinical trials. Thus, there is an urgent need for novel therapeutics in treating GBM."
The vaccine Alex worked on specifically leverages a component of the cell walls that surround fungal cells. To create the vaccine, he and his colleagues in Dr. Zhuang's lab coated GBM cells with the fungal protein and grew them in petri dishes along with immune cells called dendritic cells. The fungal protein entices the dendritic cells to engulf the cancer cells, thereby enabling them to display pieces of the cancer like microscopic mugshots. As a result, when these dendritic cells are injected into the body as part of a vaccine, they can spur other immune cells to seek out and destroy GBM cells.
"I love thinking about how we can better use the power of our immune system to tackle tumors such as GBM," Alex says.
Being so far away from his family and friends in California could have been an isolating experience for Alex, but his IRP colleagues welcomed him with open arms and allowed him to flourish in his new surroundings.
"I thoroughly enjoyed my research experience this past year," he says. "In particular, I'd have to say that my favorite part was coming into the lab and interacting with my labmates. From discussing science to life, working in the Zhuang lab was a great experience."

Riley Ferguson: Vision Science That is Out of This World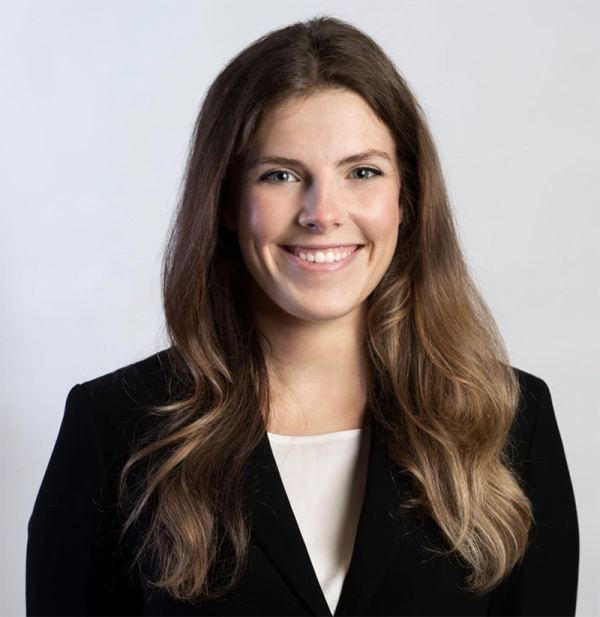 Seeing as there are currently no hospitals floating miles above the Earth's surface, you'd think someone like Riley would have trouble combining their interests in medicine and space. You'd be wrong. Riley is focusing on aerospace and space medicine as part of her studies at the University of Cincinnati College of Medicine and even participated in a medical rotation with a spaceflight company as part of her medical school curriculum.
"I'm excited to incorporate space medicine research into a career in surgery as we continue to develop procedural capability for expedition-class spaceflight, and use our advances to improve patient care for the larger patient population at home," Riley says.
After somehow managing to incorporate spaceflight into medical school, Riley's research at NIH could never be earthbound. She spent the past year studying how immune cells called microglia are involved in a condition called Spaceflight Associated Neuro-Ocular Syndrome (SANS), in which weightlessness causes abnormalities in the eye. According to the U.S. National Aeronautics and Space Administration (NASA), the condition affects 70 percent of astronauts aboard the International Space Station and can cause vision changes that may potentially interfere with astronauts' tasks. What's more, SANS-induced eye changes may become even more problematic in the future during longer missions to Mars or other planets, even becoming permanent. With the help of her mentor, IRP senior investigator Wei Li, Ph.D., Riley managed to recreate the symptoms of SANS in an animal model, and her studies of that model suggested that microglia may contribute to the development of SANS.
"SANS has been identified by NASA as a critical area of research to further human spaceflight safely," Riley says. "Better understanding SANS also has important translational value for understanding more common ailments, including glaucoma."
Ever the multi-tasker, Riley wrung everything she could from her participation in the MRSP. Not only did she conduct cutting-edge research in an IRP lab, but she also spent her year off from medical school re-connecting with some of her other passions. Last October, she ran the Marine Corps Marathon, and in the spring she obtained an additional certification as part of her pilot's license. Impressively, pursuing those other goals did not stop her from taking full advantage of the chance to work at NIH.
"The NIH Medical Research Scholars Program was an outstanding research year experience," Riley says. "I most enjoyed meeting the other members of my class, all of which were excellent, interesting young people; exploring the DC metropolitan area; and having the time to deeply investigate a scientific topic, as compared to the large breadth of knowledge obtained in preclinical medical school."

Rebecca Kuan: Shedding Light on Rare Inflammatory Diseases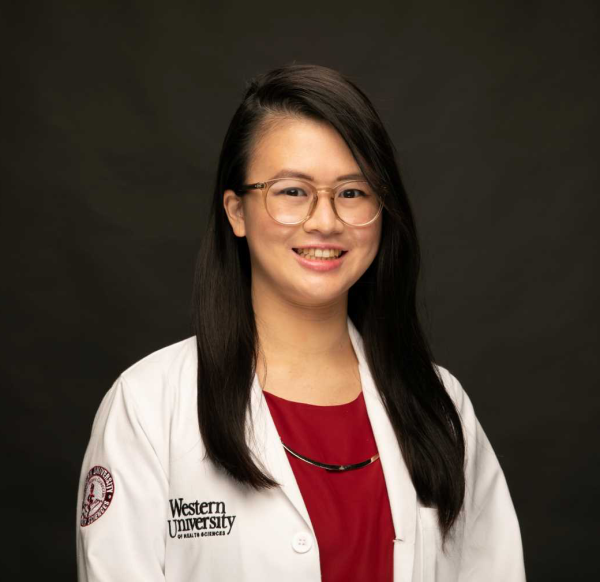 It is much more difficult to make groundbreaking discoveries without cutting-edge scientific tools. Rebecca Kuan, a medical student at the College of Osteopathic Medicine of the Pacific (COMP) at Western University of Health Sciences in California, spent her year in the MRSP tinkering with one of those tools in the hopes of enhancing our understanding of vasculitis, a family of rare diseases that cause life-threatening inflammation in blood vessels. Her project specifically focused on a common scientific technique called flow cytometry, which uses lasers to rapidly analyze the properties of cells or molecules.
"This project built on my previous experience with flow cytometry and allowed me to gain more independence as a researcher," Rebecca says. "It pushed me to become more resourceful in troubleshooting and approaching challenges in research."
Rebecca spent her time at NIH working in particular with a form of flow cytometry called 'spectral' flow cytometry, figuring out how her colleagues in the lab of IRP investigator Peter Grayson, M.D., can use it to learn more about how the immune system's behavior differs in healthy people compared to people with different types of vasculitis. While researchers can learn a great deal about that group of illnesses by scrutinizing cells from patients' blood-carrying arteries, it is difficult and invasive to collect those cells. Rebecca's adaptation of the spectral flow cytometry technique will permit Dr. Grayson's team to examine immune cells taken from blood samples instead.
"I didn't have a specific disease or disorder in mind but rather wanted to find a lab that was a good fit," Rebecca says. "Speaking with Dr. Grayson, I really liked how enthusiastic he was about the research he does and felt that his expectations and goals for his mentees aligned well with what I was looking for. I was a bit surprised that existing information regarding immune cells in the context of large vessel vasculitis and especially relapsing polychondritis was limited, so I was excited to be able to use flow cytometry to contribute to the field."
Rebecca knew even before enrolling in medical school that she wanted her career to include research, and her educational track at COMP allows students to participate in research projects during medical school. After a year working in the IRP, Rebecca returned to her studies with finely honed scientific skills she can take advantage of in medical school and in her future pursuits.
"I greatly appreciated my experience at NIH because it not only provided me with the time to focus on developing research skills, but also to better understand the job of physician-scientist and the many paths I can take in my career," she says.

Thomas Gossard: Creating a Neurological Time Machine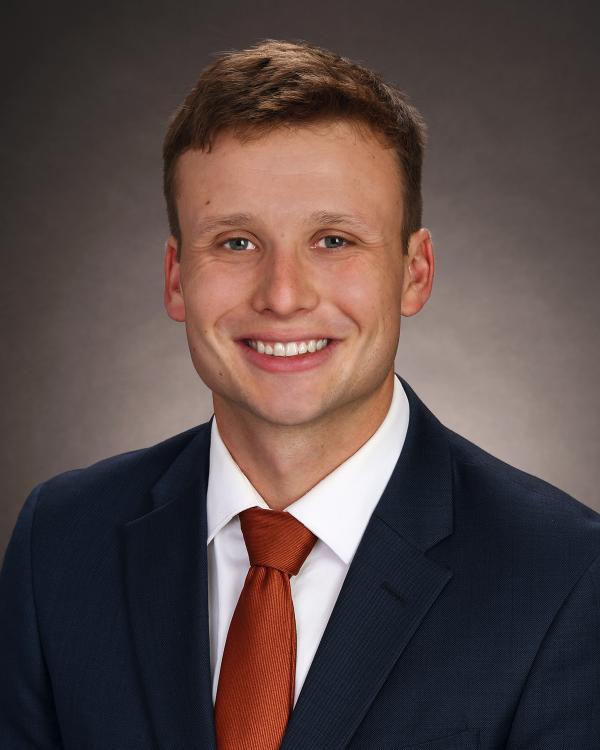 NIH's main campus often feels like its own small town, which may have contributed to why Thomas felt right at home there. The fourth-year medical student at Creighton University grew up in a small, rural town outside of Rochester, Minnesota, with a population of just a thousand people.
"My favorite part about working at the NIH was the sense of community that it provided," Thomas says. "I felt as if I was part of a giant team trying to answer some of the most daunting questions in the medical field."
Of course, Thomas was also attracted to NIH because of the opportunity to learn about neuroscience research from some of the world's most well-regarded neuroscientists. He attributes his interest in the brain partly to his grandmother, who suffered from Alzheimer's disease when he was young. Over the past year, that spark of curiosity was fanned into a flame by IRP senior investigator Michael Ward, M.D. Working in collaboration with scientists at NIH's Center for Alzheimer's and Related Dementias (CARD), Thomas and his colleagues in Dr. Ward's lab used the CRISPR/Cas9 gene editing technology to tamp down the activity of certain genes in neurons grown from induced pluripotent stem cells (iPSCs). Their goal was to make those newborn neurons behave more like older neurons, which would make them more useful for studying neurodegenerative diseases like Alzheimer's.
"iPSC-derived neurons have a relatively young aging signature and most closely resemble embryonic neurons," Thomas explains. "As we are trying to model neurodegenerative disease, a disease mostly seen in the elderly, you can understand how this would be a problem. Therefore, we were testing various ways to create an 'elderly' gene signature in these neurons. Theoretically, if we were better able to model aged neurons, the neurodegenerative signatures we discovered from these models would be much more applicable to patients with dementia."
Thomas says his year in the IRP was "extremely rewarding." Though he came to NIH with some experience conducting clinical research, he had never before gotten his hands dirty at the laboratory bench. He believes the skills he gained from that experience will be invaluable as his career progresses.
"My plan has always been to pursue a career as a physician-scientist in neurology, and this year has made me even more excited about the future of research on Alzheimer's disease," Thomas says. "I hope to be at the forefront of this research for the remainder of my career."

Rebecca Oyetoro: Examining a Keto Chemical's Link to Heart Failure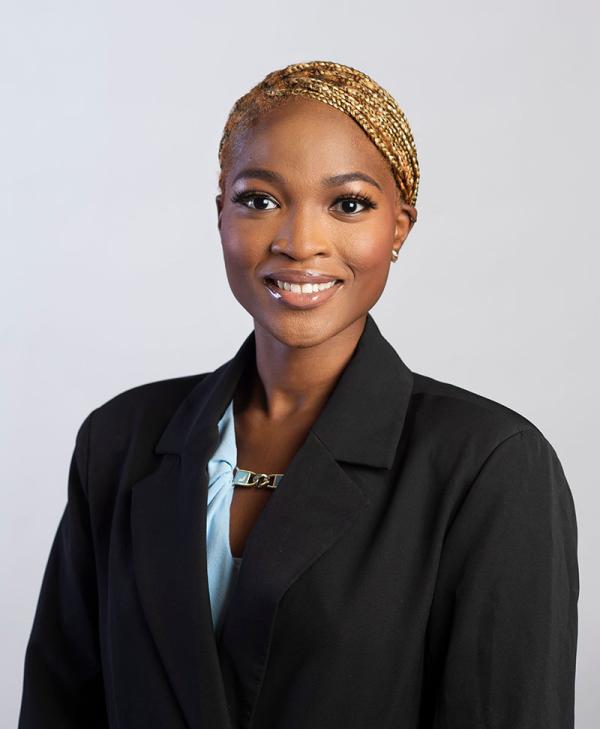 Once a niche medical treatment occasionally prescribed to people with medical conditions like epilepsy, the low-carbohydrate 'ketogenic' diet — or 'keto' for short — has become immensely popular among the general public. Many keto adherents believe the chemicals their bodies produce when they follow the diet, called ketone bodies, provide health benefits or athletic performance boosts beyond those that losing excess weight can provide. During her year at NIH, Rebecca worked with her colleagues in the lab of IRP senior investigator Veronique Roger, M.D., M.P.H., to investigate whether higher levels of ketone bodies in the blood are truly a boon for patients suffering from heart failure.
"Our project was the first of its kind," Rebecca says. "There had been earlier data suggesting the health benefits of higher levels of ketone bodies, and it was interesting to add our results to that. It's pretty unique to know you're the first to examine a certain research question, but it also presents with interesting challenges."
"I learned a lot," she added, "and I got to grow a lot in terms of how I approach scientific questions moving forward."
Rebecca is hopeful that her discovery might help doctors determine which patients are in the greatest danger from their failing hearts and adjust treatment accordingly. As an added bonus, conducting the study had personal benefits for Rebecca, who specifically chose to work in Dr. Roger's lab because she wanted to gain experience leading a study and analyzing data. Her experience working with Dr. Roger, combined with courses she took at NIH on biostatistics and the computer programming languages Python and R, have given her confidence that she can tackle similar pursuits in the future.
"The beauty of that is now, if I'm ever in need of a biostatistician to run data for me, I understand what I'm asking for," Rebecca says. "I not only got the benefit of learning how to code, but also to be able to interpret the results that I'm seeing. Dr. Roger was very passionate about mentorship, so it was very important for her that I understood everything I was doing. We also had staff scientists in the lab that made sure I understood the interpretation of what I was seeing."
As she deals with the stresses of completing her final year of medical school at the University of Florida and applying to residencies for general and vascular surgery, Rebecca looks back fondly on her time at NIH. She had never lived outside of Florida since her family brought her there from Nigeria as a child, so moving to Maryland to work at NIH was an intimidating prospect. Fortunately, she found her IRP colleagues to be a welcoming and friendly bunch.
"My first impression of NIH was how inclusive it felt," she says. "It felt nice to see people of all backgrounds there, and I think that's one of the things that stood out to me. It was such a collaborative experience. We might all be in different labs, but we all have a common goal to learn. It's nice to be in a setting where everyone has that common goal together."
Subscribe to our weekly newsletter to stay up-to-date on the latest breakthroughs in the NIH Intramural Research Program.
---
Related Blog Posts
This page was last updated on Monday, August 7, 2023