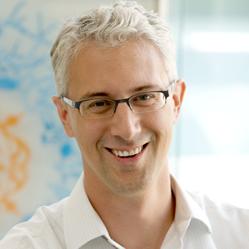 Michael E. Ward, M.D., Ph.D.
Investigator
Inherited Neurodegenerative Diseases Unit
NINDS
Building 35, Room 2A-209
35 Convent Drive
Bethesda, MD 20892-3704
301-594-6017
Research Topics
My group studies inherited age-related neurodegenerative diseases, with a focus on discovering overlapping mechanisms of autosomal-dominant frontotemporal dementia (FTD). Many of the genes responsible for inherited FTD are now known, but we understand relatively little about how mutations in these genes cause disease or the functional relationship of these genes to each other. We recently discovered that patients with FTD caused by GRN mutations develop a striking lysosomal storage disease phenotype. Interestingly, a number of other FTD-related genes encode proteins involved in endocytic trafficking, suggesting the existence of converging disease mechanisms. To identify such mechanisms, we employ a combination of unbiased proteomic techniques, cellular and biochemical studies in human iPSC-derived neurons, disease models in mice, and translational studies in human subjects. Our expectation is that these studies will ultimately reveal central disease mechanisms of FTD and serve as a foundation for the development of effective disease-modifying therapies.
Biography
Dr. Ward received his B.S. from Kenyon College in 1999 and M.D. and Ph.D. degrees from Washington University in St. Louis in 2007. As a graduate student, he worked in Yi Rao's lab and studied the regulation of cell migration during neurodevelopment. Following a neurology residency at the University of California in San Francisco, he sub-specialized in behavioral neurology and completed a postdoctoral fellowship in Li Gan's lab studying basic mechanisms of frontotemporal dementia. As a fellow he received an American Brain Foundation CRTF award and a NIH K08 career development award. In 2015 he joined the NINDS as an Assistant Clinical Investigator. His research focuses on identifying intersecting mechanisms of neurodegenerative diseases, with an ultimate goal of developing targeted, disease-modifying therapies for affected patients.
Related Scientific Focus Areas
---
This page was last updated on August 25th, 2021