Melissa Glim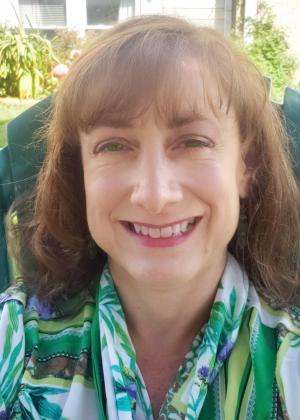 Melissa Glim, M.P.H., is a science writer and healthcare communications professional working with NIH's Intramural Research Program to promote the innovative research being done at the NIH's 27 Institutes and Centers and the scientists who are making it happen. Melissa has written about topics from Alzheimer's disease to women's health, covering basic science to patient education to policy and advocacy.
She supports a variety of clients from government, non-profit, and industry in strategic communications planning and implementation, coalition and partnership building, stakeholder education and outreach, and health and science writing and materials development. She has developed and led grassroots programs for Hadassah and the National Coalition for Cancer Survivorship, spoken on stem cell research and cancer survivorship advocacy at numerous conferences, created a web-based advocacy training program, and contributed a chapter to the Oncology Nursing Society's textbook, Cancer Rehabilitation and Survivorship: Transdisciplinary Approaches to Personalized Care. Melissa has won three National Health Information awards for her articles. She received her Master of Public Health in Community Health Education from Hunter College School of Public Health and her Bachelor of Science in Science Communication from Cornell University.
In her spare time, Melissa loves making hats and jewelry, swing dancing, and writing the occasional children's book, although most of the time, she's waiting upon her beloved fox terrier, Tilly.
---
Posts By This Author
This page was last updated on Wednesday, March 15, 2023