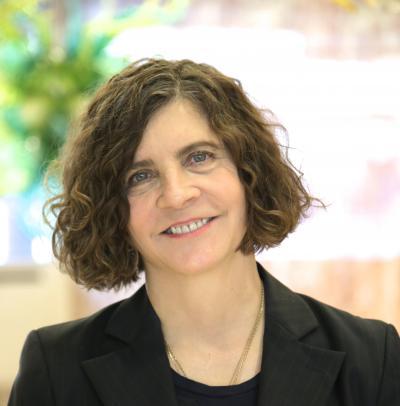 Veronique Roger, M.D., M.P.H., FACC, FAHA
Senior Investigator
Laboratory of Heart Disease Phenomics
NHLBI
Research Topics
The research of Laboratory of Heart Disease Phenomics will focus on heart failure (HF) phenomics, a central domain of the work of the ECHB Chief over the past decade. In doing so, we will apply novel methods critical to contemporary epidemiology. This will enable delineating key steps for the full expansion of the ECHB and in establishing its future strategic direction. Our goal is to delineate mechanisms of the HF syndrome, while integrating its intersection with aging in diverse populations.
Between 1980 and 2000, heart disease mortality declined by more than 40% in the United States. However, since the turn of the century, this trend decelerated, then stagnated, and finally reversed direction in 2015 due to a major increase in deaths attributed to heart failure (HF). These alarming data indicate that the epidemic of HF heralded in 1997 remains uncontrolled and compromises progress made against heart disease mortality. While these alarming data provide a compelling rationale to urgently address the epidemic of HF, doing so proves to be a major challenge due to the syndromic nature of HF.
Indeed, HF is not a single disease and to date it is mainly characterized according to the ejection fraction (EF), an approach which does not capture the complexity and heterogeneity of the HF syndrome, and its mechanisms. These major gaps in knowledge hinder therapeutic progress and treatment trials of HF with preserved EF, which represent approximately half of the HF cases, have all been negative.
Overcoming the HF epidemic will require the identification of mechanistic phenotypes of the HF syndrome. Our central goal is to address this gap in knowledge by a novel approach to HF phenotyping. We propose to integrate and analyze clinical, imaging and biological features to identify new phenotypes within a longitudinal cohort of validated HF cases from a geographically-defined population. This work will bring new understanding of the HF syndrome, paving the way to the discovery of new therapeutic targets.
We will leverage multidisciplinary and comprehensive longitudinal EHR data for thousands of community patients with validated HF cases, meeting Framingham criteria, within an existing community cohort coupled with an existing EHR-integrated bank of biospecimens stored from these community HF patients.
Initiating the proposed work in the new ECHB branch will provide a more precise classification of HF thereby supporting future discovery of novel biological targets and the design of novel mechanistic clinical trials. Importantly this work will provide operational knowledge of several steps mentioned above key to initiate the new ECHB.
Biography
Dr. Roger received her medical degree in 1986 from Sorbonne University in Paris, France and her Master in Public Health (Epidemiology) at the University of Minnesota in 1996. After training in cardiology at Mayo Clinic, in Rochester Minnesota, she joined the faculty in 1992 and became Professor in Medicine (2002) and Epidemiology (2006). At Mayo Clinic, Dr. Roger served in various leadership positions including Chair of the Department of Health Sciences Research and member of the Mayo Clinic Board of Governors and Board of Trustees.
Dr. Roger served on the NHLBI Advisory Council and the NHLBI Board of Scientific Counselors. She chaired the Epidemiology Council of the American Heart Association 2018-2020 and was recognized as the American Heart Association Distinguished Investigator in 2019.
The unifying theme of Dr. Roger's work is the epidemiology of heart diseases, and their occurrence and outcomes in the community. As a physician scientist, Dr. Roger has deployed, directly and through collaborations, multidisciplinary methods including epidemiology, outcomes and health care delivery analyses, behavioral sciences and the use of electronic health records in population research applied to case ascertainment, risk prediction and pragmatic trials.
Related Scientific Focus Areas
This page was last updated on Thursday, February 3, 2022