NIH Summer Interns Show Off in Poster Exhibitions
Budding Scientists Present Their Research During Three-Day Virtual Event
Although NIH's 2021 Summer Internship Program (SIP) was fully virtual this year, that didn't stop the hundreds of participating high school, college, and graduate students from contributing to a variety of important IRP research projects. More than 500 students who worked in NIH labs this summer presented their work during this year's Summer Presentation Week, which took place August 3-5.
I sifted through the lengthy list of presenters at the event and spoke with a diverse group of young men and women who spent their summers expanding our knowledge of human health and biology. Read on to learn about these promising future scientists and doctors and the research they completed this summer.
Deeya Garg: Repurposing Familiar Drugs to Protect Brain Cells from HIV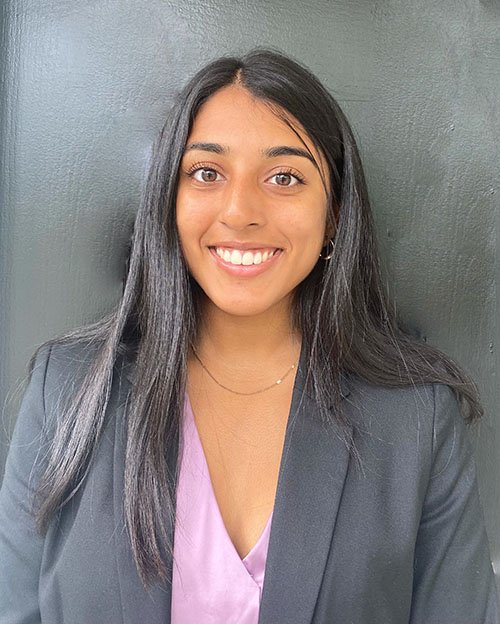 Deeya Garg is no stranger to scientific research. Ever since she dissected her first frog at the age of 10, she's been hooked on science and dreamt of becoming a surgeon. Over the past several years, the rising junior at Duke University in Durham, North Carolina, has worked in labs studying the neuronal basis of the sense of smell, developing treatments for colon cancer, and using computational biochemistry to learn about the structure of molecules.
This summer, Deeya worked with IRP staff scientist Joe Steiner, Ph.D., who leads the Drug Development Unit at the National Institute of Neurological Disorders and Stroke (NINDS). Her project assessed the potential of using statin medications, normally used for managing blood cholesterol and staving off heart disease, to stop HIV infection from destroying brain cells. This relatively understudied effect of HIV can cause a spectrum of neurological problems collectively known as HIV-associated neurocognitive disorder (HAND).
"There is currently no effective treatment against HAND despite the nearly 500,000 individuals experiencing the disorder in the United States alone," Deeya says. "Approaching HIV from a cognitive lens was particularly unique and exciting to me!"
Perhaps unsurprisingly for a biology major who is also pursuing a minor in computer science, Deeya was thrilled to be exposed to the computational resources available at NIH, particularly Biowulf, the IRP's supercomputer. The computer enthusiast was also perfectly comfortable with the online format of this year's Summer Internship Program and thoroughly enjoyed learning from her IRP mentor and others.
"I am so grateful to Dr. Steiner and the SIP program for challenging me this summer," she says. "It has been truly remarkable how successful this program was in the unusual virtual format. I enjoyed hearing from NIH neurologists and neurosurgeons about their clinical research."
Fun fact: Deeya is a former pole vaulter and can hold a handstand for over three minutes.
Enoc Granados Centeno: Investigating Immune Cell Development in Cancer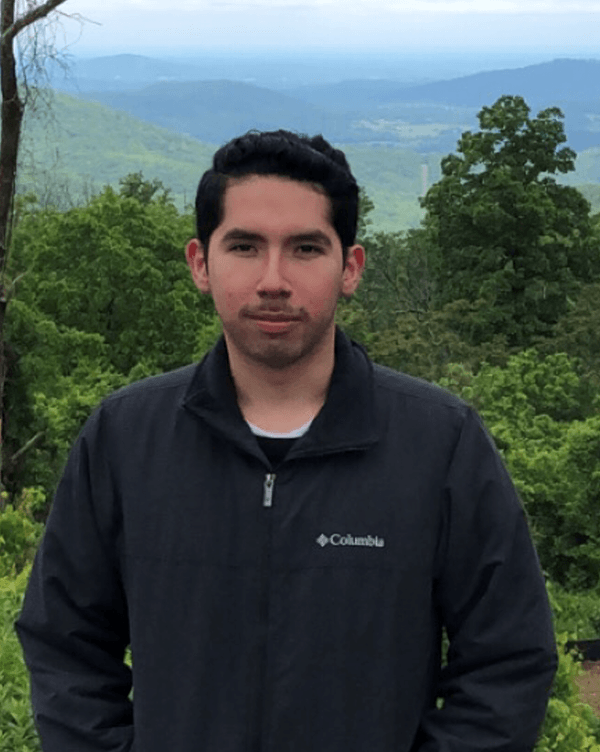 Enoc's interest in science developed at a very young age. He was a voracious reader as a child, a habit that cultivated his intense curiosity about the world around him. More recently, a class he took during his undergraduate studies at the University of Maryland, College Park, channeled that energy into an interest in the immune system. During his summer in the SIP, he combined that discipline with the study of cancer, a disease with which he has a personal connection because his aunt succumbed to it years ago.
As part of his summer internship in the lab of Romina Goldszmid, Ph.D., Enoc dug through the scientific literature to learn about how the assortment of native, benign bacteria in our bodies, known as the microbiome, influences the interactions between cancer and the immune system. He also took an online class at NIH on a laboratory technique called flow cytometry that allows scientists to rapidly analyze the properties of cells. Armed with all this new knowledge, Enoc was then tasked to analyze flow cytometry data from previous experiments Dr. Goldszmid's lab had run to investigate whether altering the microbiomes of mice via a high-fiber diet or antibiotics could change the way a tumor affects their immune systems.
"It has become increasingly apparent that the microbiota can alter cancer progression and response to therapies, but not much is known about how they do this," Enoc explains. "Thus, understanding the upstream mechanisms of action, such as investigating alterations in immune cell development, will provide insights to improve therapeutic response."
Enoc's data analysis took longer than expected, leaving him without conclusive results by the time Summer Presentation Week rolled around, so his poster instead documented the findings from his literature search and his methodology for dissecting his lab's flow cytometry data. Regardless of the final results of his analysis, Enoc feels that he gained a lot from his summer experience by learning about the intersection of cancer and immunology and becoming familiar with an important laboratory technique. He also took advantage of numerous other NIH offerings, such as workshops and seminars, to make the most of his unconventional, fully remote summer internship.
"Being in a virtual setting has been a very unique experience," Enoc says. "Communication with your mentor or supervisor is even more important. It can be isolating, but having events like wellness seminars and virtual lunches can help you feel a sense of community. I also joined a journal club where I met other interns and learned more about cancer. My favorite part was getting to know other members of my lab and learning about their research."
Fun fact: Enoc loves to travel and plans to visit Paris and Rome next year. He also regularly travels to El Salvador to visit family.
Austin Gable: Illuminating the Consequences of Traumatic Brain Injury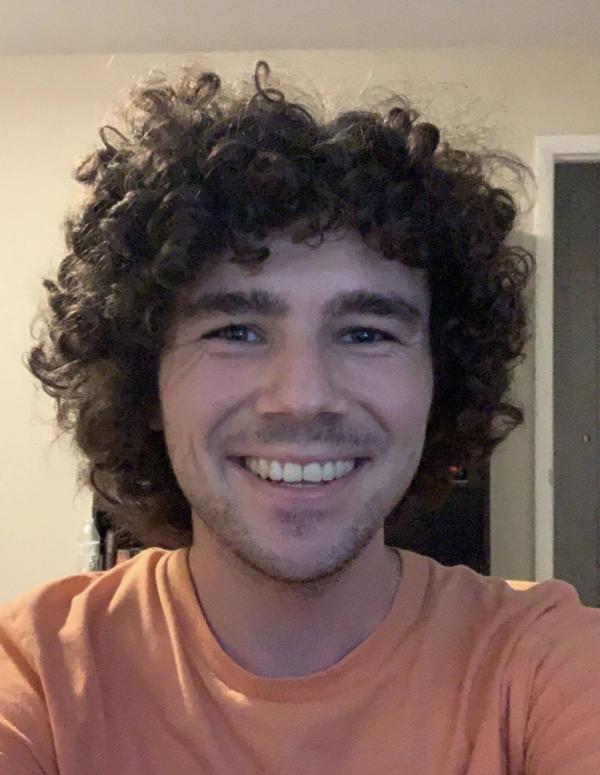 A newly minted graduate of the University of Cincinnati with degrees in English and neuroscience, Austin's path into scientific research reflects his interdisciplinary interests. He had little idea what sort of career he might want to pursue until he encountered the writing of Enlightenment-era luminaries like Jean-Jacques Rousseau and Immanuel Kant in his high school English classes. However, their work influenced Austin in a way that some might find surprising.
"Studying the essays and philosophies of that period really made me see my science classes in a whole new light," Austin explains. "Ever since then, I've had a love for both English and science. As for my current work, I've always been fascinated by the brain because it's the only organ that holds the essence of who you are as a person."
Austin's summer research, performed under the mentorship of IRP investigator Claire Le Pichon, Ph.D., focused on the way traumatic brain injury affects neurons in the mouse brain and alters the animals' behavior. His preliminary data identified movement problems following an injury to the motor cortex, along with increased rates of neuronal death and inflammation in that brain area. Austin will continue this work over the next year as a postbaccalaureate research fellow in Dr. Le Pichon's lab, with the ultimate goal of producing information that could aid the development of new treatments for chronic traumatic encephalopathy (CTE), a syndrome that can result from repeated blows to the head, as well as diseases like ALS that are caused by the death of neurons.
"All in all, I've had a great experience at NIH," Austin says. "The entire lab has been incredibly welcoming and helpful as I slowly got up to speed on the different projects going on. I couldn't have asked to spend my summer (and the next year) with a better group."
Fun fact: Austin specialized in creative writing during his English studies and has been working on a novel in his spare time.
Darian Weaver: Assessing Alcohol Consumption During the COVID-19 Pandemic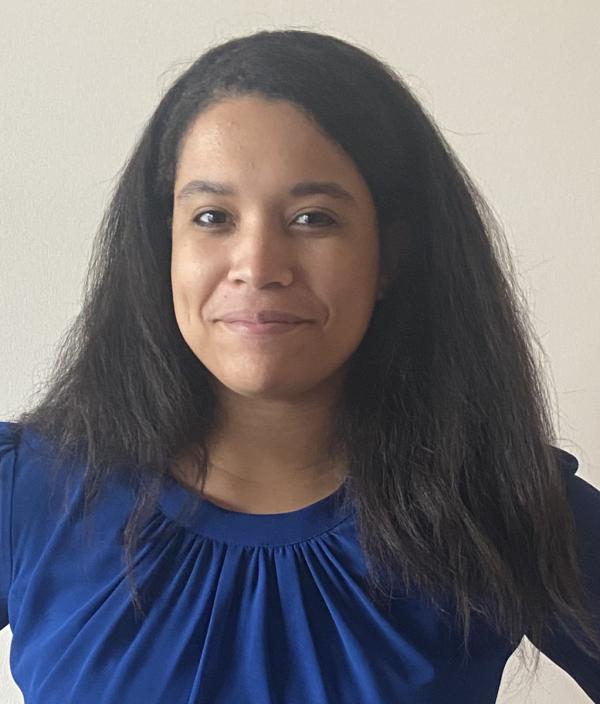 Darian's summer internship at NIH was just the latest in a long series of research experiences that began in a social psychology lab while she was earning her undergraduate degree at Northwestern University in Evanston, Illinois. After stints as a research assistant at the University of North Carolina at Chapel Hill and Rush University Medical Center in Chicago, she found her way to The Johns Hopkins University School of Medicine, where she discovered a passion for understanding how people develop substance use disorders.
This summer, Darian took a break from her Ph.D. studies in clinical psychology at American University in Washington, D.C., to join the lab of IRP senior investigator Vijay Ramchandani, Ph.D. Dr. Ramchandani's lab explores how alcohol affects the body and brain, as well as genetic and environmental risk factors that lead to alcohol abuse. Under his tutelage, Darian undertook an exploratory analysis that examined how the COVID-19 pandemic has affected alcohol use and the life experiences that have influenced pandemic-induced changes in alcohol consumption.
"This research could potentially help us understand what predicts changes in drinking behaviors during the pandemic," Darian explains.
In her analysis, approximately equal proportions of participants had increased and decreased their alcohol consumption and related behaviors during the pandemic compared to pre-pandemic. Interestingly, those whose alcohol-related behaviors increased reported an increase in negative life events during the pandemic, whereas those who engaged in fewer alcohol-related behaviors reported a decrease in negative life events. This suggests that life stressors may have driven increased alcohol consumption in some individuals during the COVID-19 pandemic.
As the summer draws to a close, Darian will return to her Ph.D. program not only with sharpened scientific skills, but also the memories of all the people she interacted with during her internship.
"Doing research at the NIH has been amazing," she says. "It has been great to meet so many phenomenal people who are passionate and knowledgeable about their research. The best part of this experience has been the ability to learn from all of the great people at NIH."
Fun fact: Darian likes to unwind from her research and coursework by burying her head in a good book and baking "anything with chocolate."
Meghan Elliott: Conscripting Computer Algorithms to Predict Cognitive Decline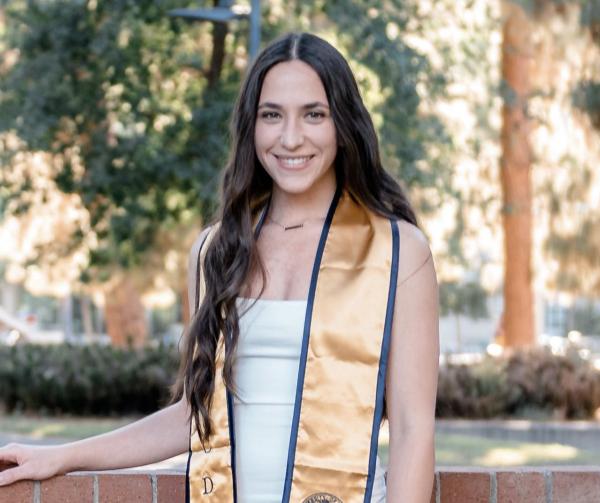 Like Darian, Meghan is farther along in her career than many of her fellow NIH summer interns. She is currently pursuing a Master's in Gerontology — the study of aging — at the University of Southern California (USC), the most recent leg of a long journey that began with a high school psychology class that sparked her interest in the brain.
"We learned a lot about the occurrence of different behaviors and psychological disorders, but I wanted to know more about why and how these things happened," Meghan explains. "I decided to study neuroscience in college, and I thought it was the coolest thing! I think the biggest appeal with science is that while we do know a lot, there is a great deal we still don't understand. There's always something new to be learned or something old to be looked at from a different angle. I think it would be very difficult to get bored of science."
This summer, Meghan worked with IRP senior investigator Lenore Launer, Ph.D., and a postdoctoral fellow in Dr. Launer's lab to develop and test a computer algorithm designed to predict risk for late-life cognitive problems based on information gathered from people when they are middle-aged. To accomplish this, Meghan and her mentors used a technique called machine learning, in which a computer analyzes data and identifies patterns with minimal human assistance in order to 'learn' to use similar data to make predictions or decisions. In this case, they fed information gathered at middle age on nearly 3,000 adults into their computer model, along with information on which of those individuals ended up suffering from dementia three decades later, in the hopes that their computer algorithm would be able to use the mid-life data to accurately identify which patients went on to develop cognitive problems later in life.
Such an algorithm, if it worked, could be used to identify middle-aged individuals who have an increased likelihood of going on to have cognitive difficulties decades later. Unfortunately, using the mid-life data Meghan had to work with, her machine learning algorithm was not able to predict late-life cognitive decline with much accuracy. Still, the experience taught her "a lot about the practical use of machine learning in clinical research and healthcare," she says. Her time at NIH this summer also gave her tremendous hands-on exposure to computer science, a field she previously had little experience with. Perhaps most importantly, she learned about the importance of cross-disciplinary teamwork in science.
"My favorite part about being involved in research at NIH was that it showed me how powerful research can be when we do not put science into silos," Meghan says. "Research should be collaborative and interdisciplinary and often allows multiple answers to surface for some of the most complex questions."
Fun fact: Meghan is an avid runner. She ran a half marathon last year and finished in the top three for women in her age group.
Whether running experiments in the flesh or participating from afar, the students who worked in IRP labs this summer gained invaluable experience that will undoubtedly benefit their future pursuits. Thanks to the guidance of NIH's esteemed investigators, hundreds of young men and women will return to school or move on to the next step in their careers feeling confident that they can tackle the scientific challenges of the future.
Subscribe to our weekly newsletter to stay up-to-date on the latest breakthroughs in the NIH Intramural Research Program.
---
Tags:
poster day
,
posters
,
research training
,
summer interns
,
brain
,
neurons
,
neuroscience
,
HIV
,
statins
,
immune system
,
cancer
,
antibiotics
,
microbiome
,
TBI
,
alcohol
,
COVID-19
,
aging
,
dementia
,
machine learning
Related Blog Posts
This page was last updated on Tuesday, May 23, 2023