IRP Grad Students Present a Scientific Smorgasbord
Virtual Symposium Showcases Scientists-in-Training
Even in the midst of a global pandemic, life at NIH goes on. IRP researchers continue to run experiments, publish scientific papers, and train the next generation of scientists, including the many graduate students performing research in IRP labs through the Graduate Partnership Program. On February 17 and 18, more than 100 of these scientists-in-training presented their work virtually at the NIH's 17th annual Graduate Student Research Symposium. Like last year's entirely online Postbac Poster Day, the event overcame the constraints of COVID-19 precautions to showcase a broad range of research, including several studies focused on the novel coronavirus. Read on to learn about the intriguing experiments being done by a handful of NIH's many talented graduate students.
Khalin Nisbett: Exploring the Action of an Emotion-Regulating Molecule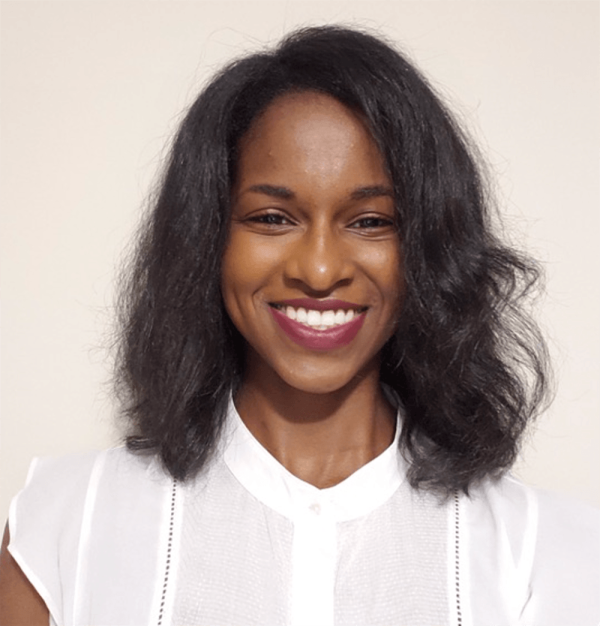 Khalin's love of chemistry has brought her a long way from her home in the Federation of Saint Kitts and Nevis, an island nation in the West Indies. After conducting undergraduate research on a species of fish whose flesh contains toxic agents and a molecule in lemongrass that could have anti-cancer properties, she decided her true interests lie in the chemicals that circulate in our brains, known as neurotransmitters.
"I'd always been intrigued by the fact that two reactants can interact and give rise to a new product," she explains. "What's even more interesting is that, when these same reactants are in a different environment, they can produce a completely different product. This is so much like us humans; the 'human product' ­— personality, emotional wellbeing, the desires of an individual — are dependent on so many factors, and being able to learn how those factors influence us on a neuronal and neural circuit level is so exciting to me."
Now a graduate student at the University of Illinois at Chicago, Khalin is working with IRP senior investigator George Koob, Ph.D., to explore whether a synthetic version of a neurotransmitter called oxytocin might prove to be useful as a therapy for mood and anxiety disorders, substance use disorders, and other psychiatric ailments. Oxytocin is often referred to as the 'love hormone' due to its role in trust, sex, and social bonding, but the biological mechanisms by which it affects these behaviors remain mysterious. Khalin's research at the NIH has revealed that infusing oxytocin into the brains of mice reduces behaviors thought to be related to depression and anxiety. She has also found preliminary evidence suggesting that oxytocin exerts these effects by influencing the function of chemical docking stations in the brain called μ-opioid receptors.
Khalin says she has found working with Dr. Koob "very inspiring," and she has also benefited from the support of numerous others in her lab, from postdoctoral researchers all the way down to fellow scientists-in-training.
"The NIH is truly a rich and nurturing environment for trainees hoping to impact the world in important ways because this is exactly what our mentors are doing," she says. "I especially enjoy being surrounded by equally ambitious trainees and the intellectual freedom the Intramural program allows."
Julia Gross: Assessing Antibiotics' Effects on the Immune System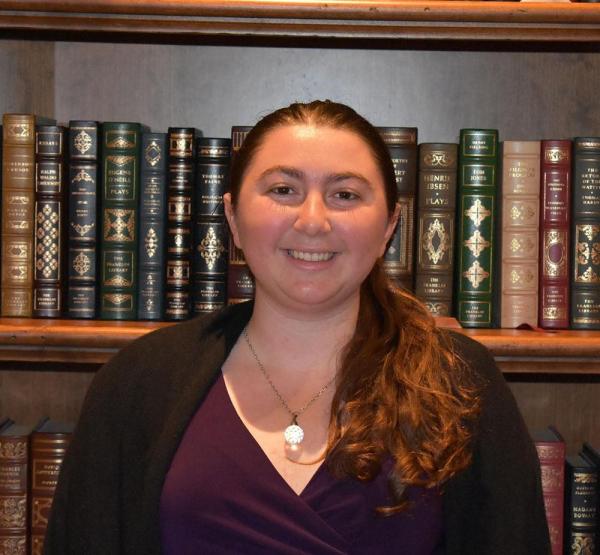 A San Francisco native, Julia has been studying the immune system since high school, when she worked in a cancer immunology lab at Stanford University. It was this experience that convinced her she was destined for a career in science.
"I loved doing experiments that pushed against the edge of what was known," Julia says. "I saw my coworkers in the lab define their own questions, plan experiments, evaluate if the data they generated actually answered their questions, troubleshoot, rinse, repeat. It was thrilling."
After enrolling in a Ph.D. program at Emory University in Atlanta, Georgia, she began investigating how bacteria become resistant to antibiotics, but soon became curious about how those treatments affect not just bacteria but also the body's immune response to invaders. Now working with IRP senior investigator Iain Fraser, Ph.D., she has found that treating a bacterial infection with antibiotics that directly kill bacteria increases the body's production of molecules that trigger inflammation, whereas using an antibiotic that suppresses bacterial growth without killing the organisms outright reduces levels of those inflammatory chemicals. To follow up on that study, she plans to measure how different types of antibiotics affect levels of a wider array of immune system molecules, as well as the behavior of immune cells called macrophages. This sort of knowledge is becoming increasingly important as more and more strains of bacteria develop antibiotic resistance.
"This project improves our foundational understanding about how a patient's immune system is affected by antibiotic drug treatments," she explains. "This paves the way for developing future therapeutics that can effectively recruit a healthy patient's immune system into the fight against a bacterial infection as crucial backup for a less-than-fully-effective antibiotic."
Luis Rivera García: Revving Up Receptors to Improve Pain Treatment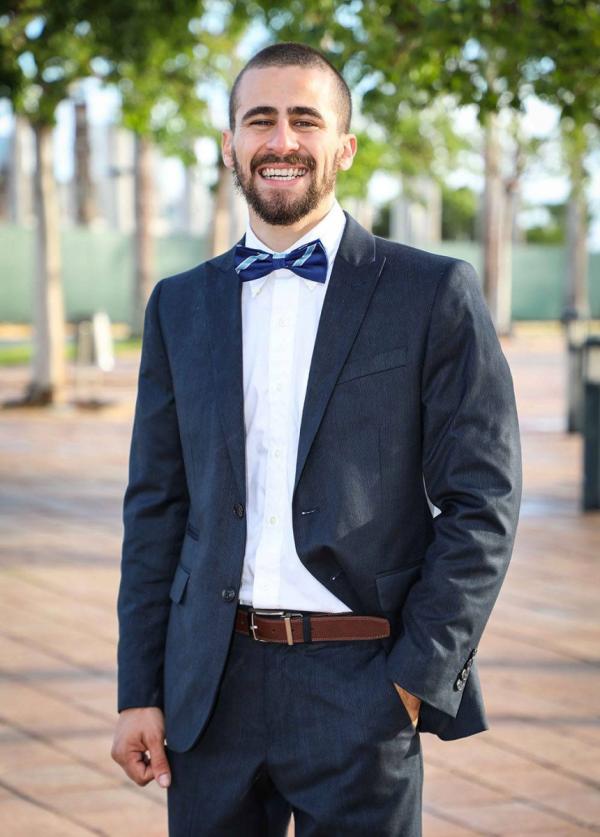 Throughout his childhood in Bayamón, Puerto Rico, Luis harbored a ceaseless curiosity about "the how and why of everything, especially the body," he says, and he eventually discovered that scientific research could help quench that thirst for understanding. He began his Ph.D. studies at the Universidad Central del Caribe, located in his hometown, where he investigated how a compound found in tobacco leaves called 4R-crembranoid — '4R' for short — affects the 'nicotinic' receptors in the brain that the nicotine in tobacco binds to. Sadly, the devastation wrought by Hurricane Maria in 2017 hindered his ability to complete his thesis research in Puerto Rico, prompting him to join the lab of IRP investigator Yarimar Carrasquillo, Ph.D., to continue his work.
"In Dr. Carrasquillo's lab, I learned about chronic pain and the challenges associated with current treatment options, which inspired me to focus the rest of my thesis on evaluating whether 4R could function as a novel therapeutic option for pain treatment," he says. "Identifying novel treatments for pain with limited side effects is needed to improve chronic pain patients' quality of life."
Luis already knew that activating nicotinic receptors can reduce pain, but designing therapies based on this principle has proven difficult because over-stimulating those receptors can cause them to become less sensitive, leading to undesirable side effects. However, during his time in Dr. Carrasquillo's lab, Luis has shown that 4R might circumvent this issue by causing neurons with nicotinic receptors to fire more when other substances bind to those receptors, rather than 4R stimulating the receptors itself. What's more, Luis observed that 4R appeared to decrease inflammation and hypersensitivity to cold and heat in a mouse model of chronic pain, further bolstering its potential as a pain treatment.
Coming to the NIH has not only allowed Luis to overcome the setbacks he experienced in Puerto Rico, but has also expanded his horizons both professionally and personally. He has learned a great deal from his IRP colleagues, and being at the NIH has enabled him to follow his experimental results wherever they might take him.
"It has been satisfying to work with people from all over the world who share a passion for science," he says. "I don't think I could have asked for a better mentor and group to develop my thesis project than the one I'm in. The facilities and seemingly unlimited resources have given me the freedom to focus on answering research questions, a commodity not experienced by many Puerto Rico scientists. I refer to the NIH as the 'mecca' for scientists, and I feel proud to be part of this community."
Temesgen Andargie: Seeking Biomarkers to Predict Severe COVID-19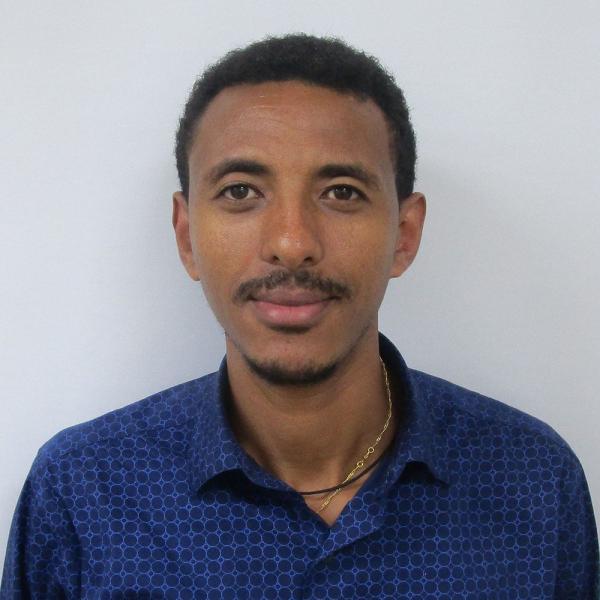 A scientific discovery made decades before his birth inspired Temesgen to become a scientist. In the rural area of Ethiopia where he grew up, villagers wash their clothes in water mixed with a powder made from the berries and leaves of the African soapberry tree. As a child, Temesgen learned the story of Ethiopian scientist Dr. Akilu Lemma, who in 1964 noticed dead snails floating in water downstream from where people washed their clothes. This observation led Dr. Lemma to discover that soapberry could be used to control populations of freshwater snails, which can carry parasitic worms responsible for a serious chronic illness called bilharzia.
While in elementary school, Temesgen idolized Dr. Lemma, going as far as confirming for himself that soapberry suds kill snails. Nowadays, he is interested in how advanced genetic sequencing technologies can help diagnose diseases and illuminate what causes them. As part of his Ph.D. program at Howard University in Washington, D.C., Temesgen is working with IRP Lasker Clinical Research Scholar Sean Agbor-Enoh, M.D., Ph.D., to find a way to use freely circulating fragments of DNA in the blood, known as 'cell-free' DNA, to predict COVID-19 patients' risk for developing life-threatening symptoms. Already, he has shown that COVID-19 patients with dramatically elevated amounts of cell-free DNA in their blood upon admission to the hospital were significantly more likely to die or require treatment in the intensive care unit.
"These markers may be useful to identify high-risk patients early in the course of COVID-19 to initiate useful treatments before a patient develops severe complications and dies," Temesgen says.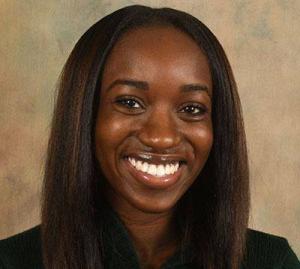 More From the IRP
Blog
Postbac Poster Day Goes Virtual
As a student interested in advanced sequencing techniques, Temesgen has wasted no time taking advantage of the top-of-the-line resources provided to him by the IRP. However, his research has been enhanced not just by state-of-the-art gadgets but also the people he is working with.
"NIH is an excellent place for a graduate student training and doing research," he says. "My favorite part is the opportunity to work in a research laboratory equipped with cutting-edge technologies and interact with outstanding professionals to answer research questions. These experiences drive me to increase my research activities."
Josette Wlaschin: Helping Damaged Neurons Cheat Death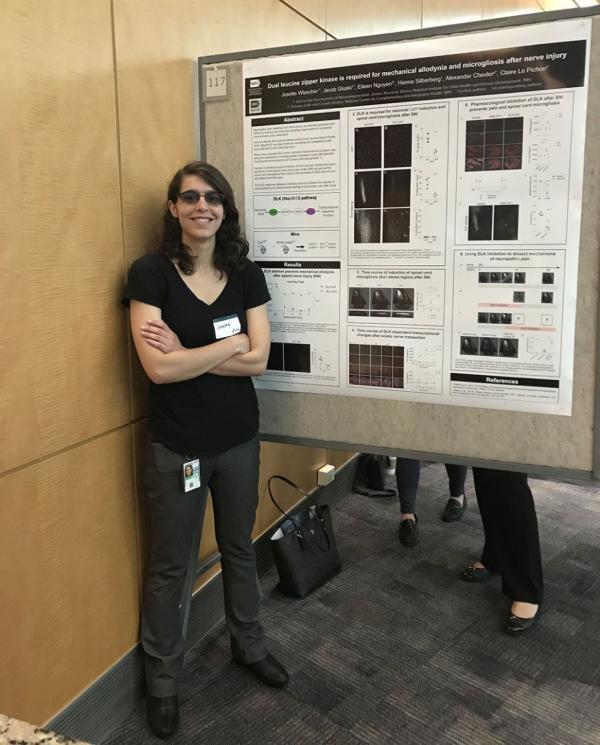 Perhaps more than most IRP graduate students, Josette knows how to get the most out of working at NIH. She spent two years in the lab of IRP investigator Claire Le Pichon, Ph.D., as a postbaccalaureate research fellow before enrolling in graduate school at Johns Hopkins University in Baltimore, Maryland, and returning to Dr. Le Pichon's group last year to complete her dissertation research. Josette credits her parents with her long-standing interest in science, as both of them work in science-related fields; however, it was another family member whose illness pushed her to specifically study the brain.
"My grandmother was diagnosed with Alzheimer's disease in her early 50s, and early-onset Alzheimer's disease has worried my entire family ever since then," she says. "This initially inspired me to shadow neurosurgeons in the hope of becoming a neurologist and treating patients with these diseases. However, it soon became clear to me that there were few good treatments available for numerous neurodegenerative diseases and that I could make a bigger impact by studying the underlying mechanisms of those diseases."
Josette's research focuses on exploring how a molecule called dual leucine zipper kinase (DLK) affects the ability of neurons to regenerate after an injury or survive the insults thrown at them by disease. She has discovered that eliminating the gene for DLK, combined with boosting production of a protein called ATF3, helps preserve neurons and reduce muscle atrophy in a mouse model of the degenerative neurological disease amyotrophic lateral sclerosis, better known as ALS. Her results suggest that manipulating DLK and ATF3 — possibly via gene therapy — could benefit patients with illnesses or injuries that kill neurons.
As much as the IRP has to offer scientists at all stages in their careers, Josette says she has benefited the most from collaborating with other members of her lab. Hearing her talk about her colleagues, it's not at all surprising that she decided to return to Dr. Le Pichon's team.
"Dr. Le Pichon's lab was very small when I initially decided to join, and I felt that this would be a good environment for me to learn new skills and become a more independent researcher," Josette explains. "As interested as I am in the research, the lab environment has definitely helped me become a better researcher and a more confident student. Dr. Le Pichon is a wonderful mentor and extremely patient and the rest of the people in the lab are amazing to work with."
Working in the lab can be challenging even in the best of circumstances, and the COVID-19 pandemic has undoubtedly thrown up obstacles that NIH's graduate students could not have predicted. Nevertheless, with the assistance of the IRP's world-class resources and the support of their labmates and mentors, these five students and many others have been able to continue gaining new knowledge, learning new skills, and making new discoveries that could one day help improve human health.
Subscribe to our weekly newsletter to stay up-to-date on the latest breakthroughs in the NIH Intramural Research Program.
---
Tags:
training
,
research training
,
mentorship
,
poster day
,
graduate students
,
neurotransmitters
,
neuroscience
,
brain
,
neurons
,
immunology
,
immune system
,
bacteria
,
antibiotics
,
pain
,
DNA
,
COVID-19
,
coronavirus
,
biomarkers
,
ALS
Related Blog Posts
This page was last updated on Tuesday, May 23, 2023