Independent Research Scholar Program
Expanding Workforce Diversity, Supporting Early-Career Independence
When Tasha Morrison at the National Institute of Arthritis and Musculoskeletal and Skin Diseases (NIAMS) first heard about the NIH Independent Research Scholar (IRS) program, she thought it might be an opportunity to build on her postdoctoral work. Now in her third year of the program, which is designed to bolster diversity in the biomedical workforce and provide a launchpad for trainees to land higher positions, Morrison has gained a new perspective on research.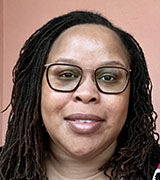 "I'm understanding the business of science," Morrison said, adding that she's honed administrative skills, managed a budget, and supervised trainees. "I don't think I would have had those tools otherwise."
The IRS program was established in 2019 to address a key weakness within ongoing efforts to combat disparities in research: Representation of minority groups remains poor at the highest levels of the scientific enterprise despite recent inroads in attracting diverse trainees. Unlike the Distinguished Scholars Program, which hires diverse candidates directly to tenure-track positions, the IRS is geared toward scientists earlier in their career—the first four years of their postdoctoral fellowship—to offer participants a bridge period of semi-independent training before they apply to higher-level jobs.
By starting earlier with trainees, the hope is to tackle inequities in science from the ground up. "It's going to catalyze a self-reinforcing community of diversity," said Carl Hashimoto, who administers the program with Charles Dearolf and Rena Rodriguez. "There [are] going to be ripple effects."
Scholars are hired to a time-limited position with salary and benefits, and awarded resources to run their own lab, including startup funds and support for two post-baccalaureate fellows. Over three years, successful candidates must carry out a research proposal independent from their current advisor while working with mentors to create a career-development plan. Scholars also participate alongside tenure-track and tenured investigators in faculty meetings and other activities at their institute or center (IC).
"Being in the room with faculty and understanding their viewpoint and opinions has been very helpful for me," said Morrison. "Coming from a postdoc position I wouldn't have had that."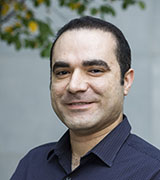 Though the program remains in its infancy, it has already made a profound impact on trainees. Shahriar SheikhBahaei at the National Institute of Neurological Disorders and Stroke (NINDS) was one of eight scholars selected for the inaugural cohort. He described the program as an overwhelmingly positive experience.
"I got a chance to study the project that I had wanted to study for 10 years," SheikhBahaei said.
The resources of an independent lab have granted SheikhBahaei the freedom to shift his research toward his passion: understanding how the brain controls speech and ultimately helping develop new treatments for stuttering disorders.
The IRS position has also boosted the skills he needs to achieve scientific independence, including networking and administrative experience. "Managing a lab is not an easy task," SheikhBahaei said. "Now I'm aware of the work that we have to do behind the scenes." SheikhBahaei said the experience has sharpened his focus while he applies for faculty positions at universities. "I think this program has great potential," he added.
The next application deadline will likely be in February or March 2023. Interested candidates are encouraged to start early and first identify a primary mentor, who will then consult with their IC's scientific director to develop a plan. Dearolf emphasized that applications are judged on three components: quality of the candidate, commitment to diversity, and mentoring and financial support from the IC. To be successful, "it's not sufficient to be an outstanding researcher," Dearolf said. Candidates must also demonstrate an "emphasis and longstanding commitment to diversity."
Program officers noted the IRS is not for everyone. Postdoctoral candidates still requiring supervision and support from their advisor may benefit from other early-career opportunities, including a traditional postdoctoral experience. "There are multiple ways to a successful career," Dearolf said. The IRS "really works for people who already have an independent niche."
For those selected, including Morrison, the program can open doors. The chance to mentor her own trainees and view science through the lens of an independent investigator has made Morrison a more assertive researcher, emboldening her to advance her scientific career.
"This has made me more likely to ask for what I want and not be silent," Morrison said. "I'm more excited than ever."
---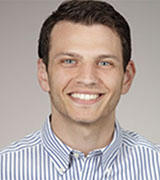 Peter Manza, a research fellow at the National Institute on Alcohol Abuse and Alcoholism, is studying how chronic drug use changes brain function and how the brain recovers after people enter treatment for substance-use disorders. In his spare time, he enjoys cooking, hiking, strumming the guitar, and playing beach volleyball.
This page was last updated on Wednesday, November 9, 2022