From the Annals of NIH History
"Behind-the-Mask" Project
Real Stories About Life During the COVID-19 Pandemic
Collecting historical materials around current cataclysmic events or catastrophes always seemed to be the experiences of others, a session at a conference, a single lecture in graduate school. When I joined the Office of NIH History and Stetten Museum (ONHM) in April 2020, COVID-19 had already begun to wreak havoc around the globe.
With NIH at the helm of scientific research surrounding the novel pathogen SARS-CoV-2, it was apparent that my small office would need to document the activities and pursuits of NIH's 27 institutes and centers to capture the experiences of its 40,000 employees. "Behind the Mask: Real Stories from NIH Staff About Life During the COVID-19 Pandemic" originated as a web portal in English and Spanish in the summer of 2020 in which NIH staff could reply to a series of questions and submit photos, videos, artwork, objects, and other materials that relayed their personal pandemic stories. We began conducting short, curated interviews via Microsoft Teams and Zoom the following fall and formal oral histories a year later as a more targeted means for NIH staff to share their contributions to NIH's COVID-19 response and reflect upon how the new virus has influenced their daily living.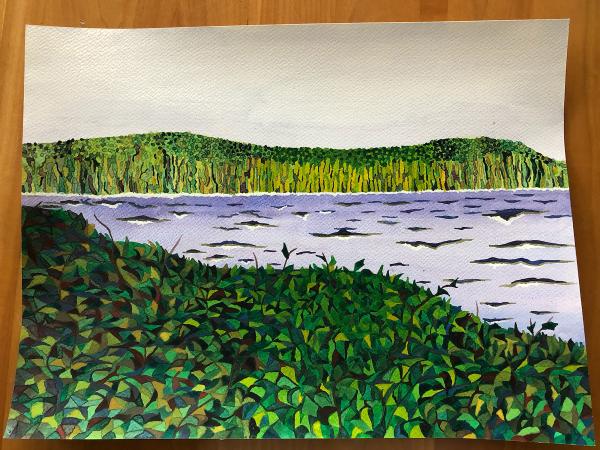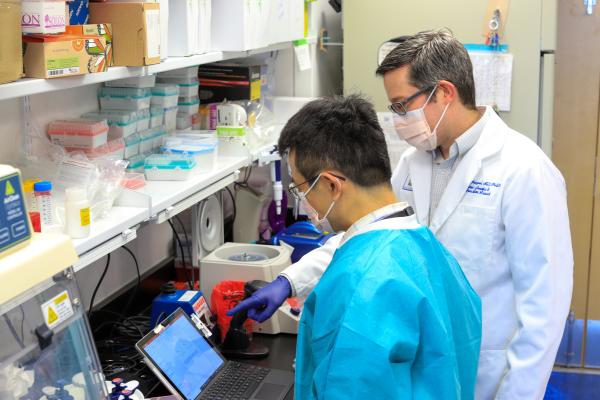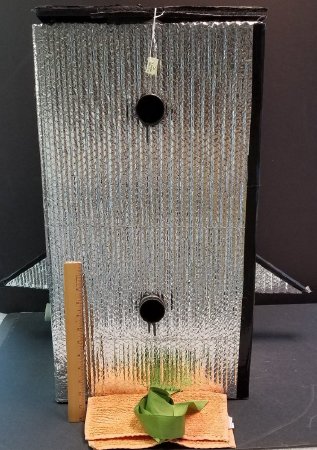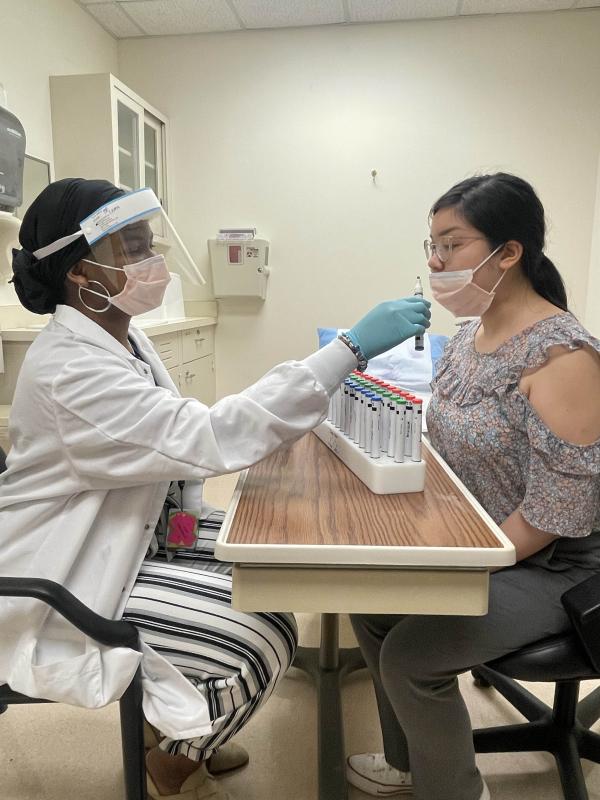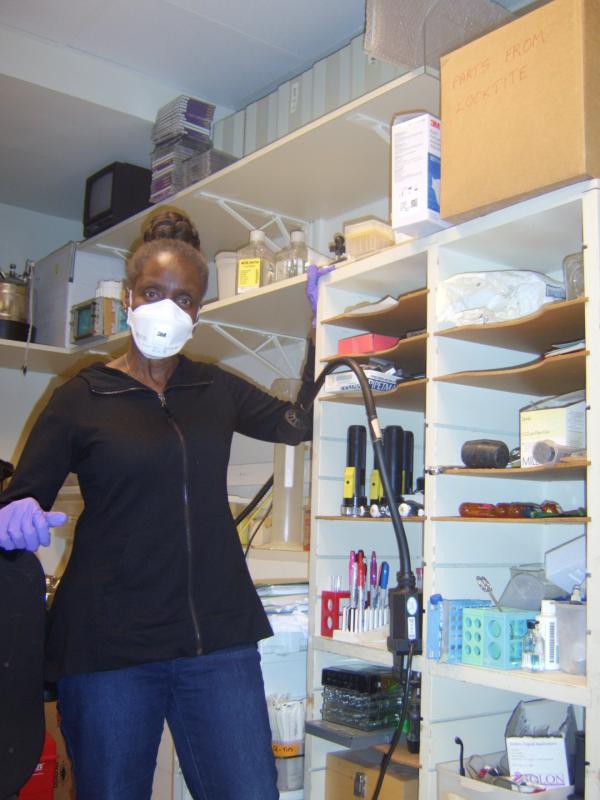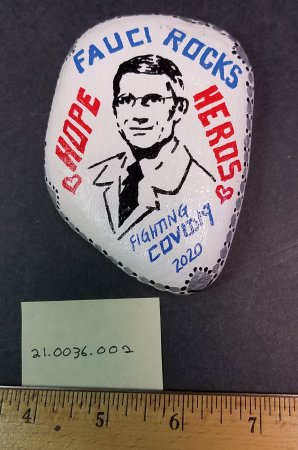 The oral and written accounts from more than 300 scientists, administrators, health care practitioners, trainees, and support personnel have focused on NIH's COVID-19 studies; NIH's partnerships with industry, academia, and other government agencies for cracking medical mysteries like multisystem inflammatory syndrome in children and long COVID and tackling social issues like vaccine hesitancy and health disparities; and NIH's efforts to address mental-health and substance-abuse problems that the pandemic has exacerbated.
Many have recollected what it has been like to be responsible for others during these turbulent times whether that meant shaping NIH COVID policies or meeting the individual needs of colleagues and subordinates. Nearly all discussed acclimating to a changed work environment, which ranged from performing duties entirely from home to following strict guidelines on campus, and how NIH employees had to band together quickly to put certain measures in place such as screening, testing, and vaccine dissemination to make possible what had previously been considered routine operations. These accounts also revealed the private and communal struggles Americans have faced these past few years and are testaments to the resilience and ingenuity NIHers have demonstrated in contending with adversity.
At previous jobs, I was assigned to flesh out the historical narrative of national traumas, but the incidents always felt distant and the people unknown. With COVID-19, it has been different. I have had the opportunity to connect with those who have participated in this project, sympathizing with their losses, relating to their fears, congratulating them on their successes and milestones, laughing at their anecdotes and jokes, admiring their sacrifices and will to volunteer on behalf of NIH and communities, and marveling at their vast array of hobbies that have allowed them to cope with the stresses the pandemic has evoked. Each of us at the ONHM who has been involved with the "Behind the Mask" project has felt deeply humbled that our NIH colleagues have trusted us with their candor and emotions and recognize the gravity of being stewards of these stories for years to come.
The ONHM will continue its collecting for the "Behind the Mask" project through January 2023. For information on submitting your story, giving short interviews, or donating objects (documents, scientific instruments, personal items), go to https://history.nih.gov/display/history/Behind+the+Mask or contact history@nih.gov.
To read COVID-19 oral histories, go to https://history.nih.gov/display/history/Oral+Histories+by+Institute+or+Center#OralHistoriesbyInstituteorCenter-COVID-19Interviews. To view COVID-19-related objects that have been donated, go to https://onih.pastperfectonline.com/Search and search for "COVID-19" or "SARS-CoV-2."
---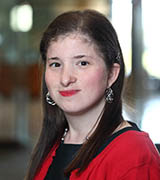 Gabrielle Barr is the archivist at the Office of NIH History and Stetten Museum. In addition to her responsibilities of making physical and digital collections accessible to researchers, answering reference requests, and assisting with outreach endeavors, she has taken an active part of trying to capture and preserve NIH's role during the COVID-19 pandemic including spearheading the initiative "Behind the Mask: Real Stories from NIH Staff About Life During the COVID-19 Pandemic." Outside of work she likes to cook, visit museums and libraries, watch documentaries, and hang out with friends.
This page was last updated on Wednesday, November 9, 2022