Photographic Moment
Honoring Research Animals
NIH's 6th Annual Animal Celebration and Reflection Ceremony, on September 21, 2022, was held (via videocast) to honor and express gratitude for the contributions research animals have made to exceptional biomedical research advances such as the discovery of insulin; the creation of viral vectors for improved gene therapy in sickle-cell disease; vaccine development; more effective pain therapies; and much, much more. The event was hosted by Deputy Director for the Office of Intramural Research Richard Wyatt, who chaired the Animal Research Advisory Committee for nearly 30 years, and featured remarks by other scientists as well as by one of the Clinical Center chaplains.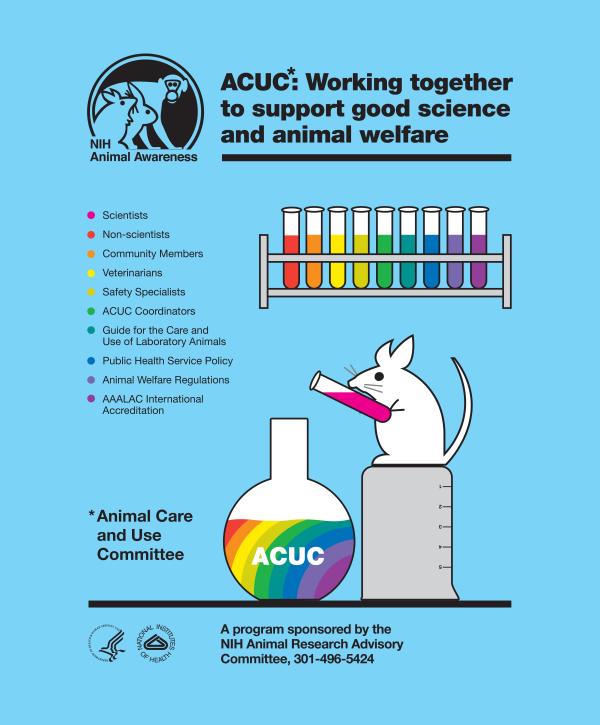 "We need to remember that the use of animals in research comes with a great deal of responsibility," said Marsha Merrill, a scientist in the National Institute of Neurological Disorders and Stroke and former chair of the Animal Care and Use Committee. "We can treat them with respect [and] do our best to maintain their welfare."
At the end of the celebration, Wyatt encouraged everyone to take a walk by the commemorative plaque on the south lawn of the Clinical Center, and to pause and reflect.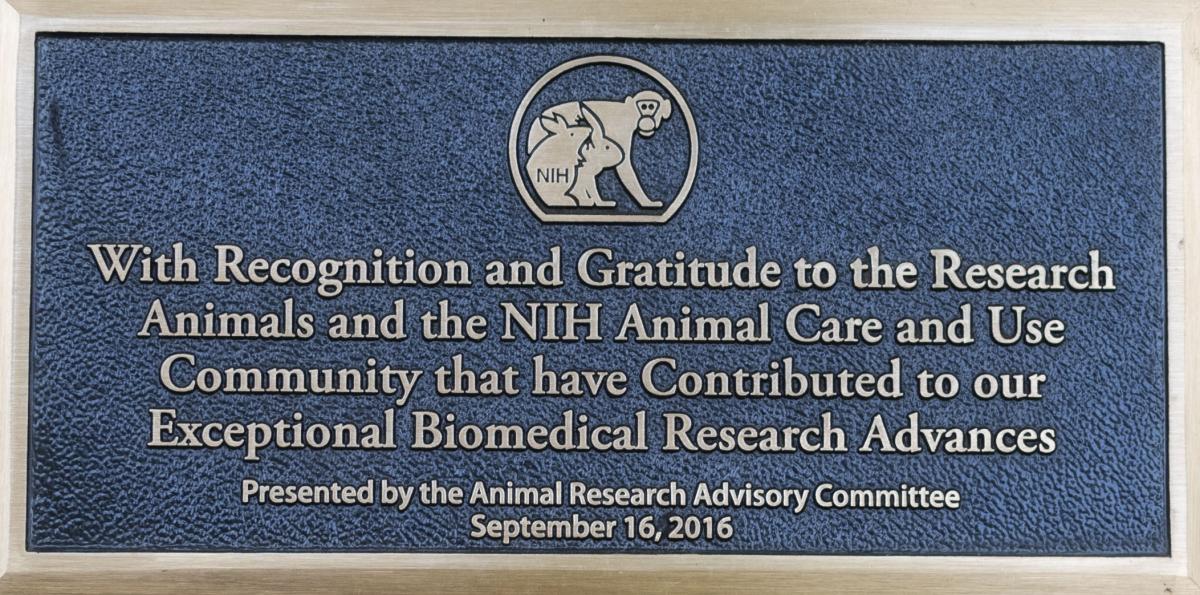 ---
The Office of Animal Care and Use ensures that NIH research programs and facilities for animal care and use are in compliance with federal regulatory requirements and standards, and maintain full accreditation with the Association for Assessment and Accreditation of Laboratory Animal Care International. To watch the videocast of the September 21 celebration, go to https://videocast.nih.gov/watch=46033.
This page was last updated on Wednesday, November 9, 2022