News You Can Use: CHI
CHI Reimagined: Call for Collaborative Study Proposals
Providing Advanced Technologies to Intramural Researchers
The NIH Center for Human Immunology, Inflammation, and Autoimmunity (CHI), which has been in existence for more than 10 years, provides advanced technologies to intramural collaborators who are studying the human immune system in health and disease. One of CHI's first major studies used a vaccine as a model for assessing immune responsiveness and identified signature subpopulations of immune cells that are predictive of vaccine responsiveness (Cell 157:499-513, 2014). Although there have been a few other studies resulting from intramural-CHI collaborations, many intramural investigators may not realize what CHI has to offer. CHI has recently announced a call for proposals that intramural researchers from any institute or center (IC) may apply for.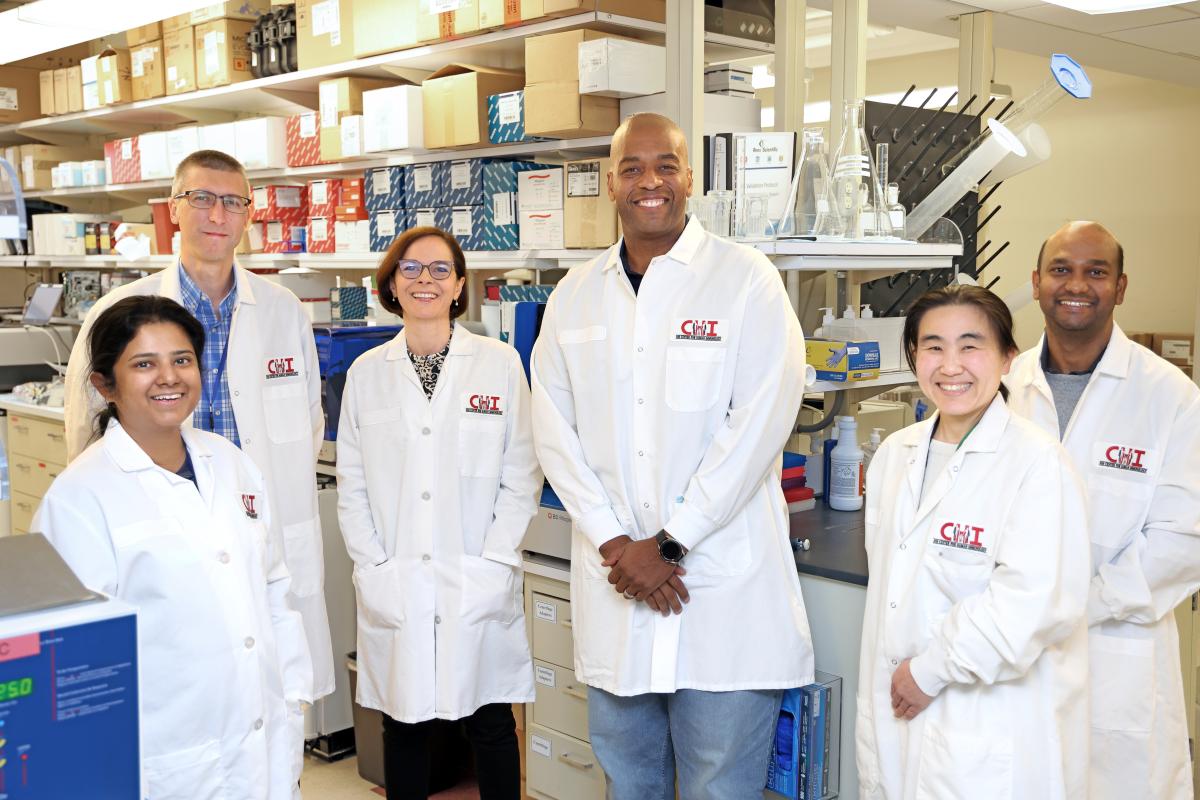 A new and improved CHI
CHI has recently revamped its business practices to focus on how it can better support NIH laboratories and enable them to leverage its cutting-edge technologies and informatics support to better understand human immune function and pathophysiology. Significant efforts from NIH senior scientists have contributed toward this aim. As a result, CHI has evolved into a translational operation that serves as a hub for facilitating the interaction of various immunologically oriented NIH investigators who are interested in doing translational studies while having access to cutting-edge advanced research technologies. Notable successes have included contribution to a systems analysis of COVID-19 patients from Italy early in the pandemic (Cell 184:1836-1857, 2021).
As a trans-NIH initiative, CHI can provide technological resources which are often unavailable to individual laboratories due to costs, complexity, novelty, technological understanding, and expertise. Currently, CHI's major technology platforms include sequencing-based technologies, high-dimensional cytometry, and aptamer-based proteomics.
In 2022, CHI named Yasmine Belkaid as its scientific director and James Cherry as its chief of operations. Belkaid, an accomplished researcher in the field of microbiology, first joined CHI as co-director (with John Tsang) in 2018. In 2021, she was named chief of the Laboratory of Host Immunity and Microbiome in the National Institute of Allergy and Infectious Diseases (NIAID). Cherry was the scientific program director in the National Cancer Institute's (NCI's) Office of Scientific Operations in Frederick, Maryland, before being recruited to NIAID in 2020 to lead the division of intramural research technologies and serve as the chief of the Research Technology Branch (RTB).
CHI has implemented significant changes so it can better serve as a resource for advanced technology beyond the scope of what individual laboratories can supply for themselves. A Scientific Advisory Board (SAB) has been established to help CHI select collaborative projects based on scientific merit. This review process is designed to be transparent with how collaborative projects are selected and what criteria are used. The SAB will ensure that NIH's research spectrum is represented and provide strategic guidance and direction for CHI's scientific priorities and research.
CHI has also forged a close relationship with the RTB to focus on technology development and allow greater access to informatics support through the RTB's Integrated Data Science Section. This new partnership between RTB and CHI will allow for greater collaborative technological expertise and scientific bandwidth.
On October 3, 2022, CHI announced a call for collaborative scientific study proposals. Intramural investigators from any NIH IC are welcome to apply. Studies would involve tissue samples of particular interest; inter-IC and multi-principal-investigator proposals are encouraged. The application deadline for this round of proposals is November 10. There will be additional project-submission cycles in the coming year. For more information, go to https://www.niaid.nih.gov/research/nih-center-human-immunology-inflammation-and-autoimmunity-chi or contact Rachel Tracy (rachel.tracy@nih.gov).
---
Ben Ryan, a program analyst and director of operations at CHI, has helped build multiple programs at NIH. Richard Apps, a staff scientist at CHI, is interested in applying multimodal high-dimensional technologies to phenotype primary human samples and investigate immune function.
This page was last updated on Wednesday, November 9, 2022