How to Be an Antiracist
NIH Big Read Discussion with Ibram X. Kendi
After a two-year hiatus due to the COVID-19 pandemic, the NIH Big Read resumed its annual lectures on September 27, 2022, with a virtual presentation by Ibram X. Kendi, author of the New York Times #1 bestseller How to Be an Antiracist (2019). Kendi is an award-winning author, a distinguished historian and antiracist scholar, and the founding director of the Center of Antiracist Research at Boston University (Boston). The event featured Kendi in conversation with National Institute on Minority Health and Health Disparities (NIMHD) Director Eliseo J. Pérez-Stable.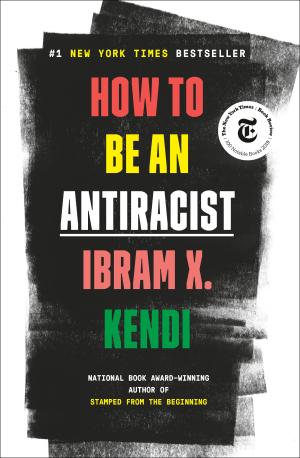 In his book, Kendi takes us through his journey of coming to understand the true meaning of antiracism. He believes that the opposite of "racist" is "antiracist" and there is no neutral middle ground of "not racist." An antiracist believes that problems are rooted in power and policies and confronts racial inequities. Kendi explained that we all have the responsibility to consistently self-examine our daily practice and take actionable measures toward creating an antiracist world.
Looking at racism through a historical lens, Pérez-Stable and Kendi discussed the interweaving of the science on race, class, and racism; social and cultural beliefs; and the policies that bind them. In this respect, Pérez-Stable introduced the research NIH is undertaking to better understand the impact of racism on health conditions, as well as the myriad social constructs that contribute to racial and ethnic health disparities. Kendi emphasized that to eliminate these disparities and to create a healthier society, we need to shift the focus of research from culture and/or the behavior of certain racial groups to investigating "policies and practices and conditions that are actually causing…racial health disparities."
NIH is taking steps in that direction. Pérez-Stable described the NIH UNITE initiative, which was launched in February 2021 by then-NIH-Director Francis Collins. UNITE aims to identify and address structural racism within the NIH-supported and greater scientific community. Kendi expressed his excitement over this initiative and mentioned how the work of NIH scientists has been critical to racial equity since the mapping of human genome, in 2003, established that "race does not exist from a biological [or] scientific standpoint." From then on, it could be said definitively that "race is a fiction and racism is a fact," he said.

Marie Bernard, a UNITE co-chair and NIH's Chief Officer for Scientific Workforce Diversity, talked about how UNITE's Anti-Racism Steering Committee is addressing racial and ethnic equity in the NIH internal workforce. She asked whether Kendi had any general advice for the committee.
He suggested that the committee try to "figure out ways—whether it's through focus groups or extended interviews—to really understand how people are being treated or how they're feeling [and] see what impact the interventions are having."
It is important "for everyone at [NIH] to realize that these equitable initiatives are actually beneficial to the [NIH's] work [and will] create better science [and] equitable teams," Kendi said. "This is not just to create equity. This is to create a better NIH."
In his book, Kendi used cancer as a metaphor for racism. "We can survive metastatic racism," he wrote. "Saturate the body politic with the chemotherapy or immunotherapy of antiracist policies that shrink the tumors of racial inequities, that kill undetectable cancer cells."
The cancer of racism is fast spreading in our society, but Kendi dreams of a future in which humanity wins against all odds and the sun will rise again in an antiracist world. "As individuals if we are willing to transform ourselves, and look deeply at ourselves, [then] we'll be able to transform our [biomedical centers] for the better."
The 2022 NIH Big Read was presented by the NIH Library, the Foundation for Advanced Education in the Sciences, the Office of the NIH Director, NIH UNITE, and NIMHD.
---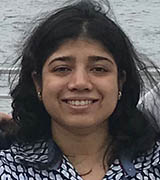 Amrita Mandal, a postdoctoral visiting fellow in the Eunice Kennedy Shriver National Institute of Child Health and Human Development, studies lipid signaling in eukaryotes. Outside of work, she likes to read books and write about topics that stimulate her curiosity.
This page was last updated on Wednesday, November 9, 2022