Announcements: Kudos
Congratulations to Mary Carrington who was elected to the American Academy of Arts and Sciences; Diana Bianchi who was named to Forbes' 50 over 50; Clifford Lane who received a Sammies career award; Nina F. Schor who received leadership award; and to NIDDK Green Labs Team for winning an honorable mention award.
Mary Carrington Elected to the American Academy of Arts and Sciences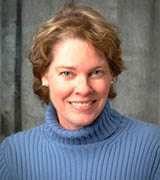 Mary Carrington was elected to the American Academy of Arts and Sciences for her insights into immune system variations. She is a senior principal scientist within the Frederick National Laboratory and head of the HLA (human leukocyte antigen) Immunogenetics Section in the Laboratory of Integrative Cancer Immunology in the National Cancer Institute. Her group studies the influence of immunogenetic variation on risk of human disease, outcome to therapeutic treatment, and vaccination.
NICHD Director Bianchi Named to Forbes' 50 over 50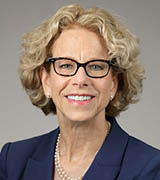 Forbes' 50 Over 50 Forbes named Diana Bianchi, director of the Eunice Kennedy Shriver National Institute of Child Health and Human Development, to their 50 Over 50 list recognizing the accomplishments of women. Included in the Impact category, Bianchi was selected for championing the inclusion of women, pregnant people, infants, children, and people with disabilities in research throughout the COVID-19 pandemic. These efforts included research on the effects of COVID-19 on pregnancy and fetal development and infants and children, particularly how to improve the safety of in-person schooling.
Nobel Prize in Chemistry
Through the years, 169 researchers either at NIH or whose research was supported by NIH have received or shared 101 Nobel Prizes. This year the Nobel Prize in Chemistry was shared by two long-time NIH grantees, Carolyn R. Bertozzi, Stanford University, and K. Barry Sharpless, Scripps Research, for their work on a transformative scientific approach known as "click chemistry." They share the prize with Morten Meldal, at the University of Copenhagen in Denmark. Additionally, while NIH did not support the work of this year's Nobel Prize in Physiology or Medicine to Svante Pääbo at Max Planck Institute for evolutionary biology, Jim Mullikin at the National Human Genome Research Institute has collaborated extensively with him.
Clifford Lane Received Sammies Award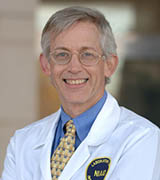 Clifford H. Lane, clinical director of the National Institute of Allergy and Infectious Diseases, was a 2022 winner of the Paul A. Volcker Career Achievement Medal (one of the Samuel J. Heyman Service to America Medals). Lane conducted pioneering work to combat HIV/AIDS that has saved countless lives, organized breakthrough clinical trials for Ebola in Africa, and helped establish medical guidelines to treat COVID-19 during the pandemic. Also known as the "Sammies," the awards recognize federal employees who are "breaking down barriers, overcoming huge challenges, and getting results."
Nina F. Schor Received Award from the Lynn Yeakel Institute for Women's Health and Leadership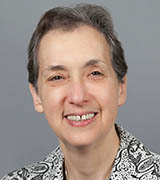 The Lynn Yeakel Institute for Women's Health and Leadership presented its annual Marion Spencer Fay Award to Deputy Director for Intramural Research Nina F. Schor in November. Shor was recognized "for her transformative, uniquely impactful ongoing research and leadership contributions in neurology and neuroscience; for her work on building and sustaining innovative systems and programs designed to expand the understanding of neurological disease mechanisms that enhance patient access to cutting-edge therapies; for her work in inspiring and empowering the full diversity of the neuroscience workforce; and for her demonstrated commitment to mentorship." This national award is given annually to a woman physician and/or scientist who has made an exceptionally significant contribution to health care as a practitioner, medical educator, administrator and/or research scientist and who exhibits significant future potential.
NIDDK Green Labs Team Won Honorable Mention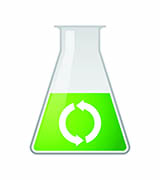 Congratulations to the Green Labs team, at the National Institute of Diabetes and Digestive and Kidney Diseases, for winning the International Institute for Sustainable Laboratories (I2SL) 2022 Honorable Mention Award for Communications and Education of Green Labs Strategies. The mission of I2SL is to encourage resource efficiency and environmental sustainability in the planning, design, engineering, operation, and use of laboratories and related high-tech facilities. To keep pace with progress being made for sustainability in laboratory environments and scientific research, the I2SL Sustainable Laboratories Awards Program recognizes outstanding people, projects, and programs exhibiting innovative and exemplary achievements in sustainable laboratories. Read more about the awards at https://www.i2sl.org/conference/2022/awards.html.
This page was last updated on Wednesday, November 9, 2022