Announcements
News about CHI's request for proposals; reopening of the NLM Reading Room; lectures including WALS; fellowship opportunity—MPS in data science management; course registration; and UNITE's progress report.
CHI: REQUEST FOR PROPOSALS FOR HUMAN IMMUNOLOGY STUDIES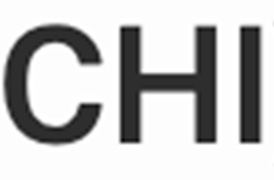 The NIH Center for Human Immunology, Inflammation and Autoimmunity (CHI) welcomes proposals for collaborative studies. The CHI provides high-throughput multiplex technologies for immune phenotyping, aiming to enable systems immunology analysis. The CHI is in full collaboration with the NIAID Research Technologies Branch (RTB) to pursue and support innovative technology application for research projects. This call will prioritize studies that address clinically important questions as well as studies that allow the characterization of conceptually valuable resources. Studies that would involve tissue samples are of particular interest, and inter-institute collaborations and multi-PI proposals are encouraged.
Eligibility: Submissions must involve NIH/HHS investigators. CHI does not exclude collaborations with extramural organizations, though they must partner with an NIH investigator.
Evaluation of proposals: Applications will be evaluated for their expected research contributions, including the innovation, significance, expected impact, and feasibility of the proposal. After a feasibility review, the Scientific Advisory Board will review and score proposals to recommend to CHI leadership. Proposals should have well-defined, short-term goals achievable within a defined timeframe (usually one to two years) with end-point evaluations. We anticipate selected proposals will begin in early 2023.
Funding: Funding is based on two tiers determined by whether an investigator is from an institute that is contributing standing funding for the CHI operation. For institutes contributing standing funding, investigators will only be expected to fund the cost of scientific reagents. For institutes not contributing standing funding, investigators will be expected to provide the full cost of scientific reagents and 40% of the cost of labor for CHI scientists. Computational analysis may involve technical contribution from the RTB's Integrated Data Science Section (IDSS). These costs will be determined using the same criteria. After project reviews and selection, a formal funding agreement will be established based on estimated reagent and labor costs.
For additional information: Address programmatic questions to Rachel Tracy, Communications Manager, rachel.tracy@nih.gov.
---
NLM READING ROOM REOPENED BY APPOINTMENT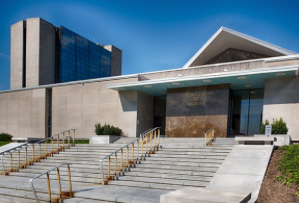 The National Library of Medicine (NLM) resumed Reading Room operations on October 3, 2022, after having been closed since March 2020. Due to renovations taking place in the NLM building, as well as ongoing COVID-19 considerations, NLM is operating the Reading Room a little differently than prior to the pandemic.
NLM welcomes customers by appointment only Monday through Friday from 8:30 am to 5:00 pm ET. To make an appointment, please call 1-888-346-3656 Monday through Friday 9:00 am-5:00 pm ET.
Reading Room customers are working in a temporary location in room B1E08, the Billings Conference Room. The Reading Room accommodates up to four customers at a time. You can find more information on using the Reading Room on the NLM website.
NLM is following the NIH COVID-19 Safety Plan to ensure the safety of users and staff.
Thank you for your patience and understanding as we reopen and continue to prioritize the safety of the public and NLM staff. We look forward to welcoming you back to our Reading Room.
---
LECTURES
BIOMEDICAL RESEARCH IN RURAL AMERICA: MUCH ACCOMPLISHED, MUCH TO DO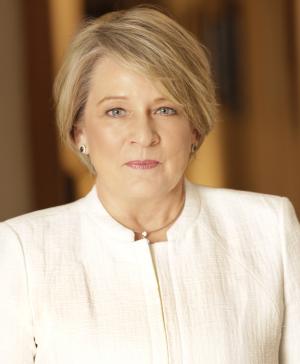 DeWitt Stetten Jr. Lecture [part of the NIH Director's Wednesday Afternoon Lecture Series (WALS)]
Wednesday, November 30, 2022, 3:00-4:00 p.m. ET
Videocast and archived: https://videocast.nih.gov 
Sally L. Hodder, M.D., is the director of the West Virginia Clinical and Translational Science Institute (WVCTSI), the associate vice president of clinical and translational research, and a professor of medicine at West Virginia University. Dr. Hodder works to alleviate health disparities that disproportionately impact rural America, especially regarding public health crises like the COVID-19 pandemic and the opioid crisis. At the 2022 DeWitt Stetten Jr. Lecture, she will discuss her work through the WVCTSI establishing a statewide health research program in West Virginia and engaging rural communities in research. The virtual event will broadcast live via NIH Videocast.
The National Institute of General Medical Sciences established this annual lecture series in 1982 in honor of the third director of the Institute, DeWitt Stetten Jr., M.D., Ph.D. The lecture is open to all who are interested. People who require sign language interpretation or other reasonable accommodation to participate in this event should contact the WALS Office at WALSoffice@od.nih.gov 5 days before the lecture. This lecture will be videocast only.
---
FROM THE MOUTHS OF BABES: WHAT CAN RESEARCH ON BABIES, MOMS, STRESS, AND SUBSTANCE USE TELL US ABOUT RESILIENCE?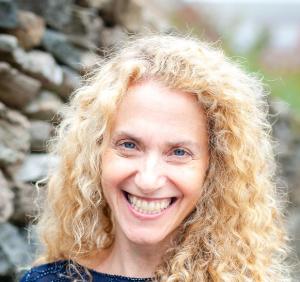 2022 Stephen E. Straus Distinguished Lecture in the Science of Complementary Therapies
Tuesday, December 13, 2022, 2:00-3:15 p.m. ET
Virtual Event: NIH Videocast and Facebook; registration required
Webpage: https://bit.ly/StrausLecture
Stress and adversity experienced during early development can exert a profound and persistent imprint on our physiology, brain, and health across the lifespan. This can lead to long-term health outcomes such as substance use, depression, obesity, and cardiovascular disease. Stress and adversity may be transmitted from one generation to the next; however, protective experiences may prevent or mitigate these effects.
Laura Stroud, Ph.D., will provide examples of findings from her laboratory and of ongoing studies at the NIH-funded COBRE Center for Stress, Trauma, and Resilience (STAR) and the Center for Behavioral and Preventive Medicine, The Miriam Hospital, Brown University. The focus in this work is elucidating pathways and interventions to foster resilience. Other topics will include intergenerational transmission of maternal experiences and behaviors in fetuses and babies; the importance of understanding and intervening during sensitive periods; and the need for understanding the broader "exposome." The critical need to build resilience and mitigate health inequities at structural and community levels will also be discussed.
Dr. Stroud holds a Ph.D. in clinical/health psychology from Yale University, and her work has been continuously funded by NIH since 2001. This virtual lecture is open to the NIH community and the public. The annual Stephen E. Straus Distinguished Lecture in the Science of Complementary Therapies is sponsored by the National Center for Complementary and Integrative Health (NCCIH) and honors the Center's founding director.
To request reasonable accommodations to participate in this event, please contact the NCCIH Clearinghouse at info@nccih.nih.gov or 1-888-644-6226 by December 5. This virtual lecture is supported by the Foundation for the National Institutes of Health with a generous gift from the Bernard Osher Foundation.
---
WALS 2022–2023 SEASON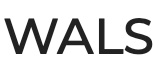 Most Wednesdays; 2:00–3:00 p.m.
Lipsett Amphitheater, Building 10
Online at videocast.nih.gov
WALS website: https://oir.nih.gov/wals
LISTSERV: Sign up for notices about the lectures: https://list.nih.gov/cgi-bin/wa.exe?SUBED1=WALS&A=1
The NIH Director's Wednesday Afternoon Lecture Series (WALS) is the highest-profile lecture program at the NIH. Each season includes some of the biggest names in biomedical and behavioral research. The goal of the WALS is to keep NIH researchers abreast of the latest and most important research in the United States and beyond. All speakers are nominated by the NIH community; the next call for nominations will be in November.
WALS will be held most Wednesdays, 2:00–3:00 p.m., and can be viewed live online at videocast.nih.gov. The lectures will also be archived for later viewing. For any questions or requests, please contact the WALS office at WALSoffice@od.nih.gov. Nearly all lectures this season will be in person, and all are welcome to attend. However, because of unpredictable COVID restrictions, we are capping in-person attendance to under 50. If you would like to attend a lecture, simply email the WALS Office to check if we still have room.
November 16: "Hematology from the Ground-Up: Lessons from Bloodless Worms"; Iqbal Hamza, Ph.D., (University of Maryland)
November 23: Thanksgiving, no WALS
November 30: Annual DeWitt Stetten Jr. Lecture; "Biomedical Research in Rural America: Much Accomplished, Much to Do"; Sally L. Hodder, M.D. (West Virginia University). This lecture is videocast only and will be held at at the special time of 3:00 to 4:00 p.m.
December 7: Margaret Pittman Lecture; "Mutant p53 Activities in Mouse Tumor Models"; Gigi Lozano, Ph.D. (University of Texas MD Anderson Cancer Center). This lecture will be held in Wilson Hall (Building One) and videocast at the special time of 3:00 to 4:00 p.m.
December 14: "Protein Design Using Deep Learning"; David Baker, Ph.D. (University of Washington, Seattle)
January 11, 2023: "The Power of Assistive Technology to Transform Lives"; Rory Cooper, Ph.D. (University of Pittsburgh)
January 18, 2023: Title to be announced; Gerard Karsenty M.D., Ph.D. (Columbia University Medical Center)
January 25, 2023: "The Immune System of Bacteria: Beyond CRISPR"; Rotem Sorek, Ph.D. (Weizmann Institute of Science)
Check website for the rest of the schedule: https://oir.nih.gov/wals.
---
FELLOWSHIP
MASTERS OF PROFESSIONAL STUDIES (MPS) IN DATA SCIENCE FELLOWSHIP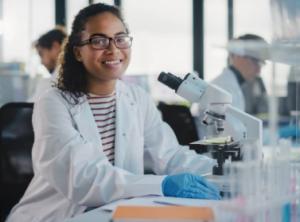 Now accepting applications through May 1, 2023 (midnight EDT) for the August 2023 semester start
Contact for fellowship program information: NIACARDContact@mail.nih.gov
The newly formed Center for Alzheimer's and Related Dementias (CARD) at the National Institute on Aging and the National Institute of Neurological Disorders and Stroke is offering a unique, research-intensive master's level fellowship program to build a diverse and inclusive community in biomedical data science and train healthcare researchers to grow their data science skills. The goal of this program is to cultivate the next generation of data science and bioinformatics professionals at CARD and beyond. Through this new collaborative fellowship, qualified candidates will receive a remunerated full-time position to work at CARD while completing coursework to earn a paid Masters of Professional Studies (MPS) in Data Science from the University of Maryland at Baltimore (UMBC). Fellowship awardees will gain foundational knowledge in data analysis and data management through collaborative instruction and research performed at CARD with experts in the field of Alzheimer's and related dementia research.
This fellowship is a two-year, 30-credit hour program administered across three cohorts in partnership with the Foundation for Advanced Education in the Sciences at NIH (FAES) and UMBC. It is recommended that applicants have at least a 3.0 GPA or "B" average when applying. Students who are unable to meet the minimum GPA standards may still be admitted to graduate study by demonstrating outstanding performance on one or more of the graduate aptitude tests or by providing letters of recommendation from evaluators who can speak to the applicant's performance as a student or in a professional capacity.
Qualified Intramural Research Training Award (IRTA) fellows can take specified FAES Data Science and Bioinformatics courses and transfer up to 15 credits toward completion of the UMBC MPS in Data Science. All courses will be taught by highly experienced data science professionals. Beyond their coursework, as members of the research team, fellows have the opportunity to utilize and refine new skills working on a broad range of exciting projects with real data curated at CARD or collaborative institutes and centers. The fellowship will cover costs of the MPS degree (except for books) including a paid stipend while working at CARD.
This new IRTA opportunity aims to promote a diverse, inclusive workforce at NIH and provides a unique pathway to a career in biomedical data science with a focus on Alzheimer's and related dementia research.
---
COURSE REGISTRATION
2022-2023 PRINCIPLES OF CLINICAL PHARMACOLOGY COURSE
This free online lecture series covers the fundamentals of clinical pharmacology as a translational scientific discipline. Topics include pharmacokinetics, drug metabolism and transport, drug therapy in special populations, drug discovery and development, and pharmacogenomics. This course will be of interest to graduate students, postdocs, medical and pharmacy students, scientists, and health professionals interested in expanding their pharmacology knowledge base. No textbook is required for this course. For questions, contact the course coordinator at odpcp@mail.nih.gov
2022-2023 INTRODUCTION TO THE PRINCIPLES AND PRACTICE OF CLINICAL RESEARCH COURSE
This free online course teaches registrants on how to conduct clinical research effectively and safely. Graduate students, postdoctoral fellows, medical, dental, pharmacy, and nursing students and other health professionals are encouraged to enroll. The course textbook, Principles and Practice of Clinical Research, Fourth Edition (2018) is available for purchase from several online book retailers and at the NIH Building 10 FAES bookstore. For questions, contact the course coordinator at ippcr2@mail.nih.gov.
NIH CLINICAL RESEARCH CURRICULUM CERTIFICATE (CRCC) PROGRAM
Earn a formal certificate from the NIH Office of Clinical Research, Office of the Director, by completing a clinical research curriculum: https://ocr.od.nih.gov/crcc.html. The Clinical Research Curriculum Certificate (CRCC) program was developed for individuals engaged or interested in clinical or translational research. For questions, please email crcc@mail.nih.gov.
---
ANNOUNCING THE INAUGURAL UNITE PROGRESS REPORT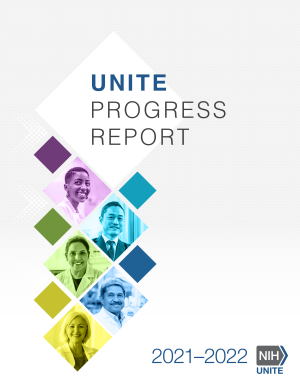 The recently published UNITE Progress Report for Fiscal Years 2021–2022, centers on NIH UNITE's initial impact on health disparities and minority health research, the external biomedical and behavioral workforce, and NIH staff. It describes NIH's actions to identify and address structural racism that may exist within NIH and in the biomedical research enterprise. The report focuses on highlights select accomplishments associated with UNITE's four focus areas:
Elevate health disparities/minority health research across Institutes and Centers (ICs)
Promote equity in the NIH-supported biomedical research ecosystem
Promote equity in the internal NIH workforce
Improve accuracy and transparency of racial and ethnic equity data
UNITE was formed amidst stark health inequities highlighted by the COVID-19 pandemic and the horrific surge of racially motivated violence in 2020 and 2021. At NIH, these events led us to see the reality of racial inequities in biomedical and behavioral science with fresh eyes. We were dismayed by the inestimable loss of talent, creativity, and innovation due to long-standing cultures of exclusion. And we recognized that it was time to unite and enact a seismic shift in NIH systems, policies, and cultures.
UNITE invites you to explore this inaugural progress report—developed in collaboration with UNITE co-chairs, committees, and stakeholders—to learn about its accomplishments and its next steps, including: enhancing its understanding of NIH investments in HD/MH research; releasing new priority programs and policies to enhance workforce diversity, equity, inclusion (DEI); bolstering NIH's culture of inclusive excellence and supporting diverse and equitable hiring practices; and creating opportunities to listen to the needs and experiences of the NIH workforce and supported workforce. 
While we take pride in UNITE's achievements and future direction, we recognize that the significant, lasting change UNITE seeks to achieve is a long-term endeavor. We remain committed to growing UNITE's efforts. Accountability and transparency are cornerstones of UNITE, and we will continue to share UNITE's progress in catalyzing change to foster equity for all. For more information, please sign up for UNITE email updates.
This page was last updated on Tuesday, November 22, 2022