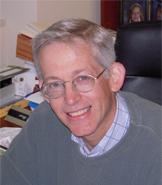 Clifford Lane, M.D.
Senior Investigator
Clinical and Molecular Retrovirology Section
NIAID/DIR
Research Topics
In the laboratory, Dr. Lane's early work involved studies aimed at dissecting the normal immunoregulatory mechanisms that control the human immune response to specific antigen challenges. When the AIDS epidemic emerged, he became one of the first investigators to study immunopathogenic mechanisms of HIV disease, ultimately making seminal observations that helped establish the field of HIV immunopathogenesis.
Dr. Lane has used investigational therapeutic interventions to further the understanding of HIV pathogenesis. He pioneered the strategies of immunologically compatible bone marrow transplantation and the adoptive transfer of lymphocytes and has examined the roles of cytokines in treating patients with HIV infection.
Biography
Dr. Lane received his M.D. from the University of Michigan in 1976. He then completed an internship and residency at the University of Michigan Hospital, Ann Arbor. In 1979, Dr. Lane came to the National Institutes of Health as a clinical associate in the Laboratory of Immunoregulation (LIR). In 1985, he was appointed deputy clinical director of NIAID; in 1989, he became the chief of the Clinical and Molecular Retrovirology Section of LIR, a position he still holds. In 1991, Dr. Lane became clinical director of NIAID and, in 2006, became NIAID Deputy Director for Clinical Research and Special Projects. He is currently on the editorial boards of theJournal of Acquired Immune Deficiency Syndromes and The American Journal of Medicine.
Related Scientific Focus Areas
This page was last updated on Friday, August 21, 2020