IRP's Peter Choyke Elected to National Academy of Medicine
New Imaging Approach Improves Care for Men at Risk of Prostate Cancer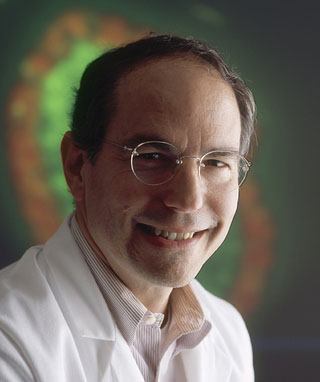 The National Academy of Medicine (NAM), first established in 1970 by the National Academy of Sciences as the Institute of Medicine (IOM), is comprised of more than 2,000 elected members from around the world who provide scientific and policy guidance on important matters relating to human health. Election to the NAM is considered one of the highest honors in the fields of health and medicine and recognizes individuals who have not only made critical scientific discoveries but have also demonstrated a laudable commitment to public service.
IRP senior investigator Peter Choyke, M.D., was elected to the NAM last year for his pioneering advances in imaging technologies for prostate cancer, which have improved diagnosis and treatment. Dr. Choyke, who directs the Molecular Imaging Branch at the National Cancer Institute (NCI), harnessed artificial intelligence to superimpose images from magnetic resonance imaging (MRI) scans onto images taken in real time using ultrasound, thereby enhancing doctors' ability to non-invasively examine prostate tumors. This allows doctors to be more precise with their biopsies, thereby lowering discomfort and the risk of nerve damage when they take samples of the tumor. Better yet, if the images show no signs of cancer, patients can skip the invasive biopsy procedure entirely and just continue regular monitoring and checkups.
"The overarching theme of our work is to do a better job of diagnosis and treatment for prostate cancer while minimizing the impact on quality of life," Dr. Choyke says.
Dr. Choyke first developed an interest in imaging technologies as a medical student, in part due to a collection of inspiring mentors throughout his training. As his fascination with imaging grew, he realized it played little to no role in addressing prostate cancer, one of the most common forms of cancer and the second-leading cause of cancer death among men. He saw this gap as an opportunity.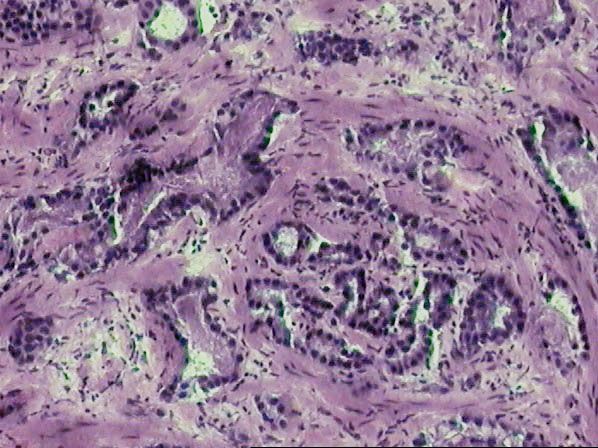 "Prostate cancer is full of challenges for imaging and I liked the fact that it wasn't a done deal in terms of what we could do to push the science forward," says Dr. Choyke. "And it's not like the field has been conquered — there's still a lot of work left to do."
Unlike many other cancers, prostate cancer has a broad spectrum of risk. Some tumors grow so slowly, they pose little threat to the patient and can simply be monitored over time. Other forms of prostate cancer grow and spread rapidly, demanding immediate treatment. Because the disease varies so widely — and is difficult to assess, especially without a biopsy — it is often treated too aggressively and sometimes not aggressively enough. While under-treatment of a dangerous cancer could be a death sentence, if doctors over-treat someone with a benign or very slow-growing tumor, the effects of the therapy could be worse than the disease.
"The prostate gland is, unfortunately, located in a very busy place," Dr. Choyke says, "It's where the urinary tract, digestive tract, and many nerves are located, so there's a lot of potential to do damage."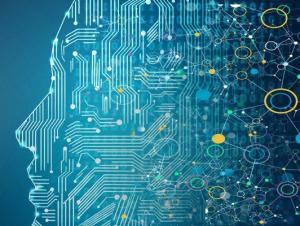 More From the IRP
Blog
AI Tools Provide Picture of Cervical Health
Early in Dr. Choyke's career, the standard of care for a prostate biopsy was to stick needles somewhat blindly into the gland, "like a pin cushion." As MRI technology started to improve significantly in the early 2000s, it became possible to see the actual diseased tissue on the prostate, making more precise biopsies a real possibility. Consequently, the NIH Clinical Center, where Dr. Choyke started his NIH career, began studies comparing MRI images of prostate tumors with actual biopsy results and found that it was possible to differentiate between tumors that were likely malignant and other abnormalities on the scans.
With confidence in the technology growing, Dr. Choyke began brainstorming ways to improve the process with fellow IRP researchers Peter A. Pinto, M.D., and Bradford Wood, M.D. Their first thought was to use MRI to view the prostate during biopsies. That sounded good on paper, but in practice it required MRI-safe, non-metallic biopsy needles and a throng of specialists crowded into the room trying to access a patient who was cocooned inside the MRI machine. It simply wasn't practical.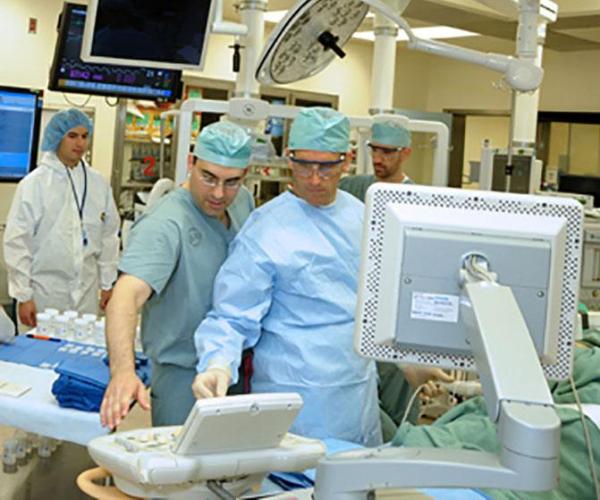 The trio met again and came up with another idea. By this time, in the mid-2000s, most urologists were using ultrasound to locate the prostate and perform biopsies, so Dr. Choyke and his collaborators wondered if they could fuse the MRI images with the real-time ultrasound scan. They later patented the technique, which they named MRI/Ultrasound Fusion Biopsy.
MRI/Ultrasound Fusion Biopsy joins the images from an MRI scan of the prostate with those produced in real time during an ultrasound examination. The ultrasound probe is fitted with electronic transducers that sense where it is in space, and it is then aligned with the MRI image. Once fused, the ultrasound image and MRI image will move together, changing angles and views simultaneously.
Dr. Choyke's team tested the technology on more than 1,000 patients and showed definitively that the MRI/Ultrasound Fusion Biopsy was identifying more potentially dangerous prostate tumors and fewer inconsequential ones. This meant that patients whose Fusion biopsies showed no signs of problematic disease could potentially skip traditional biopsies for the time being. With this success, Dr. Choyke's group began partnering with an outside company to commercialize the technology. It hit the market as UroNav in 2013.
"I remember it well because we presented it at the American Urological Association meeting and the president of the organization was at the podium and said, 'This is the way of the future,'" Dr. Choyke recalls. "Now I consider it more or less the standard of care."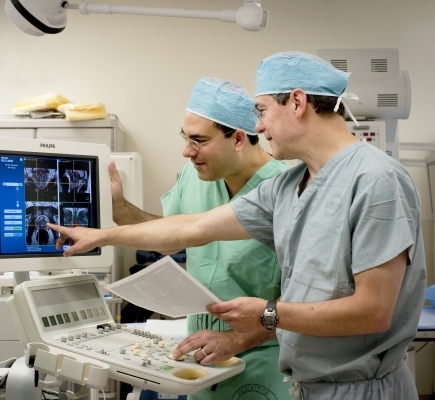 Indeed, various professional medical organizations began recommending it as the 'gold standard' for prostate care in 2016. Building on that success, Dr. Choyke's Branch at the NCI is now exploring more ways to use MRI/Ultrasound Fusion MRI and other imaging technologies to further improve the diagnosis and treatment of prostate cancer and other cancers. For example, he speculates that it might be useful to use in younger men with a family history of prostate cancer, for whom blood tests for signs of prostate cancer are less accurate. His team is also looking at using it to aim non-invasive, tumor-destroying treatments at just diseased prostate tissue, rather than treating the entire gland. This would allow doctors to keep the urinary tract intact and avoid bothering important nerves in the area.
Bringing about these advances in prostate cancer imaging has been "very gratifying" for Dr. Choyke and his collaborators, he says. Thanks to them, imaging is now at the center of prostate cancer diagnosis and treatment.
"It's a really good feeling," he says, "to know that the work you're doing has a direct impact on patients."
Subscribe to our weekly newsletter to stay up-to-date on the latest breakthroughs in the NIH Intramural Research Program.
---
Related Blog Posts
This page was last updated on Tuesday, May 23, 2023