The Training Page
From the Fellows Committee
Building Professional Development Core Competencies While at NIH
BY LARISA GEARHART-SERNA, NCI
NIH trainees have access to a plethora of professional development programming through the NIH Office of Training and Education (OITE). While it may be a daunting task to sift through the offerings—which include workshops, VideoCasts, training modules, articles, and resource pages—OITE staff do not recommend that you try to attend or consume everything. Rather, first determine which offerings will benefit you most and help build your core competencies.
Core competencies are a blend of skills and experience future employers or educational institutions will seek, according to OITE. Core competencies provide an excellent roadmap for career and professional development.
Six OITE core competencies are recommended. NIH offers the following programming under each.
1. Career exploration and job search skills
OITE's most prominent offerings include the OITE Careers Blog and the NIH Career Symposium. OITE also has several prepared guides, including the Guide to Resumes and CVs, Guide to Cover Letters, Preparing for Your Professional School Interview, and Writing Successful Applications for Biomedical Research Training Programs. The VideoCast, Interviewing Basics, can be helpful when you start to interview for positions. Additionally, OITE hosts a special Job Search Series with available slides that touches on multiple topics within the job-search timeframe. They suggest attending career development activities in your professional societies and undergoing informational interviews with those in your prospective career fields. You can make an appointment with a career counselor if you would like to discuss these topics in depth or have other questions or career development needs.
2. Communication skills
Good communication is key to any profession. OITE provides programming in writing, speaking, grant writing, and other professional communication skills. For example, read Guidelines for Writing Professional E-mail. In addition, VideoCasts are available on Improving Spoken English, Written Communication Skills, Communicating Science: Tools for Scientists and Engineers, and more.
3. Teaching and mentoring
Teaching and mentoring other lab members and trainees are part of the job at NIH. VideoCast resources may help hone your skills in this arena. Resources include:
When mentoring, consider sharing information about building core competencies and directing your mentees to the OITE trainee resources page.
4. Leadership and management
Leadership ability is a quality many employers look for in an applicant. Read OITE's resource for personal management via self-advocacy, called Putting Your Best Foot Forward: Self Advocacy for Scientists, and look for special workshops offered throughout the year on the topics of leadership and management.
5. Mandatory trainings
Mandatory trainings at NIH focuses on Responsible Conduct of Research, and includes trainings for postbacs and graduate students, postdocs, and Your Rights and Responsibilities as a Trainee. For more information on this topic, see the Catalyst Training Page article entitled "A Culture of Integrity: Ethical Expectations for NIH Trainees." That article includes a section on all required research trainings as an NIH trainee.
6. Wellness
Above all, wellness should be on your priority list while at NIH. The OITE offers several Health and Wellness Resources. Part of wellness may be belonging to a professional community beyond your own lab by connecting with like-minded individuals such as the affinity groups listed in the article "You Are Not Alone! Resources for Finding an NIH Community." Other wellness events and resources are available, such as the NIH Wellness Toolkits, and a variety of fitness classes are offered through the NIH Fitness Center.
The Fellows Committee encourages you to take advantage of these and other offerings from OITE and from the training office at your IC. Find upcoming events on the OITE upcoming events page, or explore OITE VideoCasts of prior workshops or educational OITE YouTube videos. These professional development resources can help build vital core competencies while at NIH and pave the way for future career success.
---
Resources
---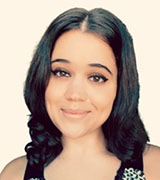 Larisa Gearhart-Serna is a former postdoctoral fellow at the National Cancer Institute's Technology Transfer Center and was a member of The NIH Catalyst Editorial Board. She now works in business development and marketing for life sciences investigators at Stanford University.
This page was last updated on Tuesday, July 11, 2023