Photographic Moment
Cajal Drawings on Display at NIH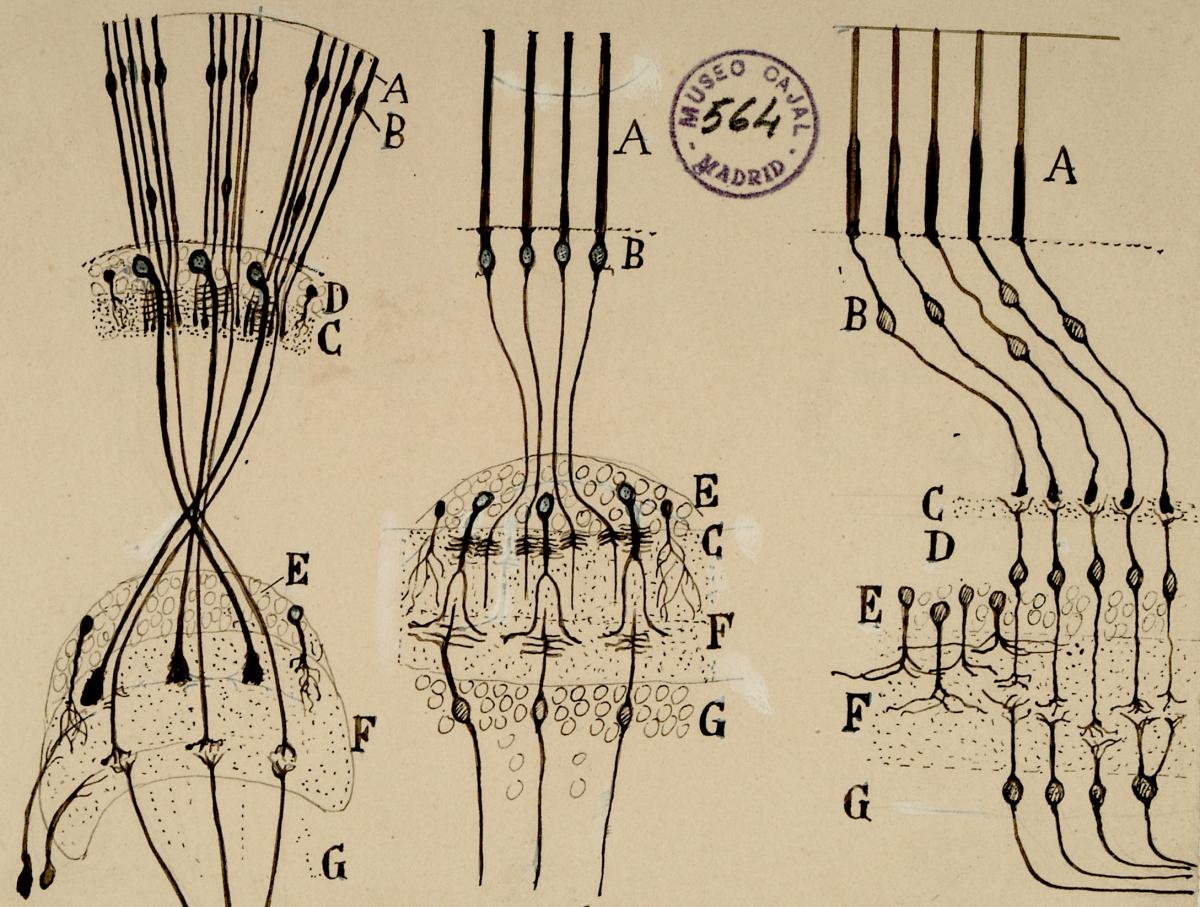 The seventh round of original "Cajal" drawings have arrived to the Porter Neuroscience Center, Building 35. At the turn of the 20th century, Santiago Ramón y Cajal, a Spanish physician and scientist, was the first to describe the structure of the nervous system with exquisite precision.
Shown above are his schematics of insect (left), cephalopod (middle), and vertebrate (right) retinas, highlighting their similarities. All of these retinas are composed of photoreceptors (A), which are activated by light and transmit signals through synapses of intermediary cell types (B, C, F) onwards toward deeper brain processing (G).
An exhibition featuring revolving sets of seven original illustrations by Cajal (on loan from the Instituto Cajal in Madrid, Spain) may be found near the North Entrance on the first floor of Building 35 on the NIH Campus. Each illustration is accompanied by a 3D-printed rendering that allows the drawings to be more accessible to a variety of audiences, including vision-impaired visitors.
This page was last updated on Tuesday, July 11, 2023