From the Deputy Director for Intramural Research
E PLURIBUS UNUM, BUT ONLY IF WE MAKE IT SO
BY NINA F. SCHOR, DDIR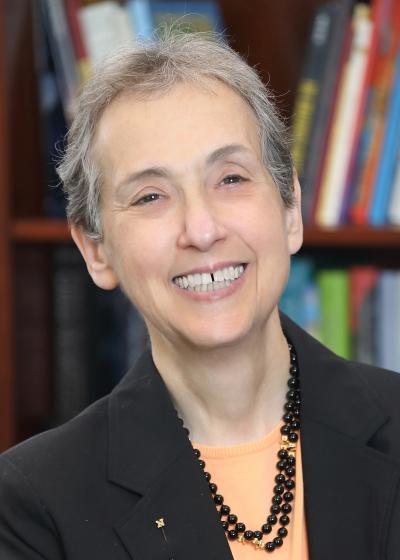 Did you ever notice how good Mother Nature is at taking a motif from one setting and repurposing it in another? It seems that, if "lock and key" is good enough for an enzyme and its substrate, then why should it not work for an antibody and its hapten? Or a receptor and its ligand? Similarly, the process of amplification—activate one molecule, which in turn activates two molecules, each of which, in turn, activates two molecules making four, and so on through the geometric series—works for glycogen synthesis, the clotting cascade, complement activation, and more. Methylation regulates protein activity one way or another, on DNA by regulating transcription frequency; on histones, by regulating which transcription factor binds to DNA; on oncoproteins, by regulating protein half-life.
The point is that learning or inventing or discovering something in one environment may allow its application to a totally different environment with breakthrough results. Mother Nature cross-pollinates across components of her systems. This creates both efficiencies and synergies that result in whole, complex organisms that comprise a tractable, finite number of nucleic, amino, and fatty acids, and sugars. It's like the way, with just red, yellow, blue, black, and white, we can make any color at all.
But none of this would happen if single environments or compounds or colors isolated themselves in silos. Synergy comes from mixing, from juxtaposition of disparate elements in unanticipated ways.
In an analogous fashion, our intellectually, socially, and demographically diverse NIH workforce can only achieve its maximal potential through dialogue across fields, technologies, model systems, and approaches. It is a historical and political fact that we are divided into institutes, centers, and offices by topical organ system, age, or disease process. But the best science happens and the best medicine results at the interfaces.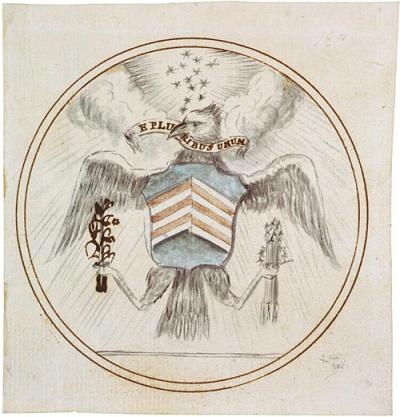 I have always characterized my career as life at the interfaces. Were I to have the chance to do it over again, I would do at least this part exactly the same way. The science is exciting, unexpected, novel, revealing, and, yes, fun when you venture out past your comfort zone and juxtapose ideas and approaches that never sat side by side before. As Miss Frizzle used to say on The Magic School Bus, "Take chances! Make mistakes! Get messy!" And by all means, cast your net widely across the magnificently broad landscape of the NIH.
Summer is here and our campuses are perfect for taking walks from one building to another. I recommend getting out to meet the many.
E Pluribus Unum means "Out of many, one." E Pluribus Unum is considered a motto of the United States. The phrase has appeared on the Great Seal of the United States since 1782.
This page was last updated on Monday, July 24, 2023