COVID–19 Timeline at NIH (May–June 2023)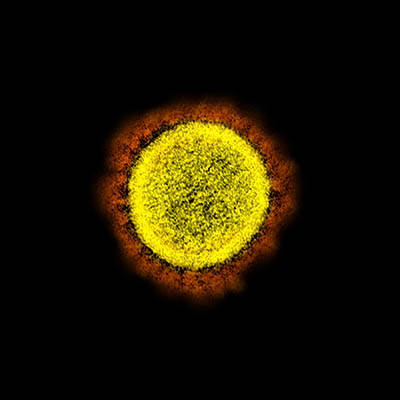 May 1: The NIH Clinical Center announces that it will discontinue at-will testing for COVID-19 after June 1. The program began on May 19, 2020, and processed nearly 300,000 tests.
May 2: The NIH Office of Research Services asks that outdated COVID–19 posters or signs be removed from NIH properties. This includes removing masking signs, distancing posters, elevator markers, and bathroom guidance from every building except for Building 10.
May 5: The World Health Organization determines that COVID-19 is now an established and ongoing health issue that no longer constitutes a public health emergency of international concern.
May 5: An NIH study identifies differences in the immune cell profiles and autonomic dysfunction in people with long COVID neurological symptoms. The findings offer insight into biological mechanisms and point to possible treatments. (Neurol Neuroimmunol NeuroInflammation 10:e200097, 2023) 
May 9: The Office of Research Services announces that Eurest Dining Service's Eatify food program will end on May 22. The pandemic-era service allowed for online food ordering and pickup at campus dining locations. This summer will also see a return of the Building 45 cafeteria service and the omelet station in Building 31.
May 11: The Biden Administration allows the COVID–19 Public Health Emergency Declaration to expire, which had been in effect since January 31, 2020.
May 11: The CDC announces that they are replacing COVID-19 community levels with COVID-19 hospital admission levels to guide prevention decisions.
May 11: A large-scale, multicohort collaborative study supported by NIH finds that preexisting obstructive sleep apnea was associated with increased risks for long COVID (Sleep 2023; DOI:10.1093/sleep/zsad126).
May 15: Approvals are no longer needed for large meetings on NIH property of 50 or more people regardless of COVID-19 community level.
May 15: The NIH Clinical Center (CC) announces that it will soon transition to a policy requiring staff to wear masks when near patients but making masking voluntary when they are no longer in proximity to patients. The CC further announces plans for an evaluation of what additional entry and exit points might be able to reopen.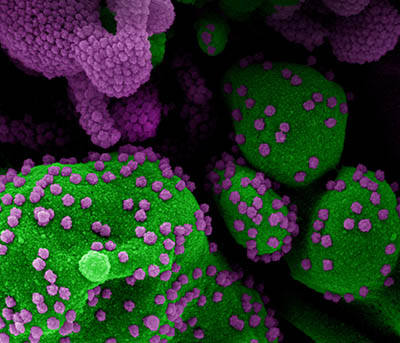 May 22: The NIH Clinical Center reduces staffing at mask-distribution stations. Staff will be located in the north and south lobbies to facilitate the mask-dispensing process on weekdays during peak times only. Self-serve mask dispensers are available at both lobbies and in Multi-Level Parking 9. Parking Lot 3 will continue to have a person distributing masks around the clock.
May 25: A large study coordinated through the NIH's Researching COVID to Enhance Recovery initiative identifies long COVID's most common symptoms, potential subgroups, and initial symptom-based scoring system, with the aim of improving future diagnostics and treatment (JAMA 329:1934–1946, 2023; DOI:10.1001/jama.2023.8823).
June 3: President Joseph Biden signs a bill to raise the United States debt ceiling. The legislation "claws back" some COVID-19 relief funds, including some made available to the National Institute of Allergy and Infectious Diseases.
June 5: The NIH Clinical Center announces that masks will be required in patient-care areas only.
June 26: Several NIH Clinical Center (CC) entry and exit points re-open to allow for easier access into the CC's masking-optional non-patient care areas, beyond the north and south lobbies. Some doors will remain closed or on badge reader access only for security purposes.
---
In early 2020, Catalyst Editor-In-Chief Laura Carter began the COVID-19 timeline to record what was going on at NIH during the pandemic. The first timeline appeared in the 2020 May–June issue beginning with a January 23 entry titled "NIH officials discuss novel coronavirus that recently emerged in China." After three and a half years, this issue concludes the COVID-19 Timeline at NIH. Most entry points of the famed NIH Building 10 have reopened, and we will take that as our cue to exit.
This page was last updated on Tuesday, July 11, 2023