IRP's Peter Basser Elected to the National Academy of Engineering
NIH Researcher Recognized for Advances in Brain Imaging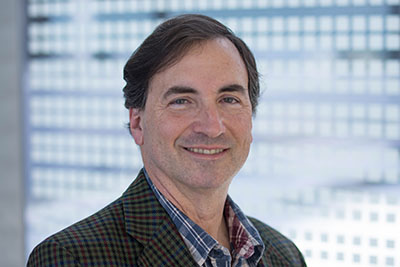 The National Academy of Engineering (NAE), established in 1964, comprises more than 2,000 peer-elected members who are among the world's most accomplished engineers, including senior professionals in business, academia, and government.
IRP senior investigator Peter Basser, Ph.D., was elected to the NAE in February 2020. He directs the Section on Quantitative Imaging and Tissue Science and the Division of Translational Imaging and Genomic Integrity in the Eunice Kennedy Shriver National Institute of Child Health and Human Development (NICHD), where he studies how the structure and material properties of living tissues affect their function.
Dr. Basser's election to the NAE recognized his key role in the development of two techniques for examining the structure of the brain: a type of magnetic resonance imaging (MRI) called diffusion tensor imaging (DTI) and a related computational procedure called streamline tractography. Water molecules move differently depending on the type of tissue they are passing through, and DTI measures these differences to provide valuable information as to what types of tissue are located where in the brain and body. Streamline tractography then uses those measurements to build a tree-like 3-D map of the neuronal extensions, called axons, that transmit electrical signals and make up the brain's white matter.
"We're able to measure water's motion and get a picture of where the cell and tissue boundaries are," says Dr. Basser. "That gives us a lot of unique information about the size, shape, and orientation of cells."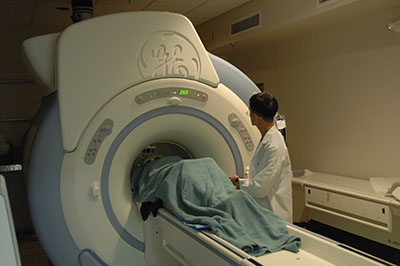 As a child, Dr. Basser was fascinated with how things work and move. He later channeled that interest, studying fluid mechanics and engineering sciences at Harvard. After a brief stint as a corporate consultant and a trip around the world, Dr. Basser came to the NIH in 1986 as a staff fellow in the Biomedical Engineering and Instrumentation Branch (BEIB), the forerunner of the intramural research program of the National Institute of Biomedical Imaging and Bioengineering (NIBIB). Even after he moved to NICHD to start his own lab there, he maintained his close ties with the BEIB, taking on a joint appointment there as an associate investigator when it became the NIBIB in 2000.
It was in his early years at the BEIB that Dr. Basser conducted the pioneering research that led to DTI and streamline tractography. At the time, his team consisted of a scrappy group of five talented and innovative bioengineers and biophysicists with an annual budget of just $10,000.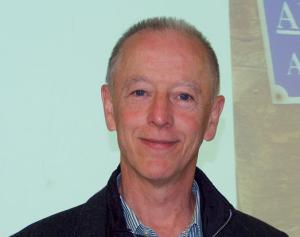 More From the IRP
Blog Post
IRP's Richard Youle Receives Breakthrough Prize
"I had to panhandle, a little bit like those characters in Dickens novels," Dr. Basser recalls. "We were looking for resources everywhere we could find them, but we had a very rich intellectual life. A lot of great scientists populated the biomedical engineering program."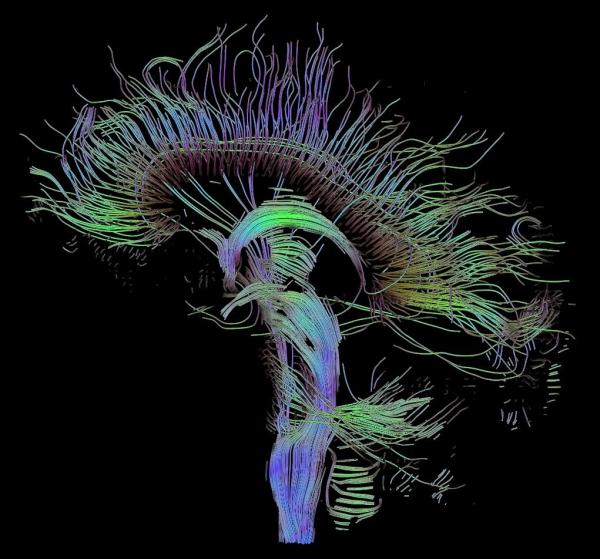 The technology Dr. Basser and his collaborators developed has come a long way from those humble beginnings. With widespread use, it has transformed how neurological disorders and diseases are diagnosed and how brain structure and connections are studied and taught in medical schools. Neuroscientists are using it to create detailed maps of the axons in the brain's white matter, providing valuable insights into brain function and dysfunction. Meanwhile, in the clinical setting, neurosurgeons and neuroradiologists use those maps to plan brain surgeries. Using the technique Dr. Basser helped create, surgeons can remove a cancerous tumor without damaging pathways in the brain that control speech or movement. The technology is also being used to measure tumor cell density following chemotherapy and to monitor strokes in progress to see where the damage lies and how serious it is.
Despite the profound and pervasive influence his imaging technique has had in science and medicine, Dr. Basser was still surprised by his election to the NAE. The first senior investigator in the NIH's Intramural Research Program to be elected to its membership, Dr. Basser credits the achievement, in part, to the assistance provided by his IRP colleagues.
"There are so many people who have nudged me and encouraged me in different ways and different directions," he explains. "The NIH gave me freedom, flexibility and intellectual stimulation. I have a lot to be grateful for."
Subscribe to our weekly newsletter to stay up-to-date on the latest breakthroughs in the NIH Intramural Research Program.
---
Related Blog Posts
This page was last updated on Tuesday, May 23, 2023