Newest Lasker Scholars Ready to Make Their Mark
Exceptional Early-Stage Investigators Push the Boundaries of Translational Research
Online and print publications are constantly touting momentous discoveries by superstar scientists like CRISPR-Cas9 co-discover Jennifer Doudna or the IRP's own Kevin Hall, who changed the way we think about weight loss. It can be easy to forget that today's biomedical pioneers were once young researchers toiling to establish themselves in the competitive environment of modern science.
Each year, a small, exceptionally promising group of scientific up-and-comers become Lasker Clinical Research Scholars through a highly competitive program jointly funded by the NIH and the Albert and Mary Lasker Foundation. The program presents early-stage physician-scientists with the opportunity to carry out independent clinical research at the NIH for five to ten years. The 2019 class of Lasker Scholars consists of five extremely talented researchers who are now beginning a critical new phase in their careers. Let's meet them.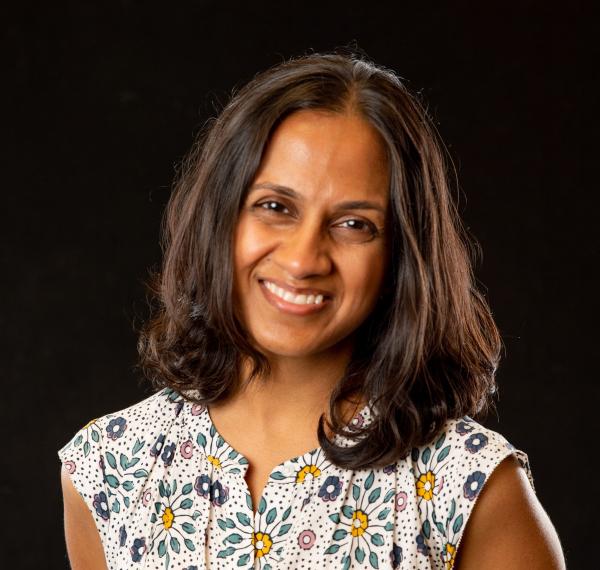 Nirali Shah: Weaponizing the Immune System Against Blood Cancers
"Being a doctor is the only thing that I've ever wanted to do," says Nirali Shah, M.D., M.H.Sc. Remarkably, she settled on her future clinical specialty at age ten, when she became interested in childhood blood cancers and participated in an event to raise funds for St. Jude Children's Research Hospital in Memphis, Tennessee, which treats many children with diseases of the blood.
"I knew since then that I wanted to take care of children with cancer," she explains.
Her research now focuses specifically on designing new immunotherapy treatments that enlist the immune system to combat a cancer of blood cells called pre-B cell acute lymphoblastic leukemia. The knowledge her work has produced about how such cancers become resistant to targeted therapies will be key to improving treatment.
"It is a tremendous honor to be selected as a Lasker," says Dr. Shah. "I remember first hearing about it several years ago and thought that it sounded like a great opportunity, but did not think that I would ever be in the position to consider it. My mentors, advisors, and colleagues have been so tremendously supportive of me over the years that I cannot even begin to express my gratitude to them. It is because of the support that I have received from the National Cancer Institute and the Pediatric Oncology Branch that I was in a position to apply for the Lasker program, and I am so humbled by this selection."
Sean Agbor-Enoh: Looking for Warning Signs of Lung Transplant Rejection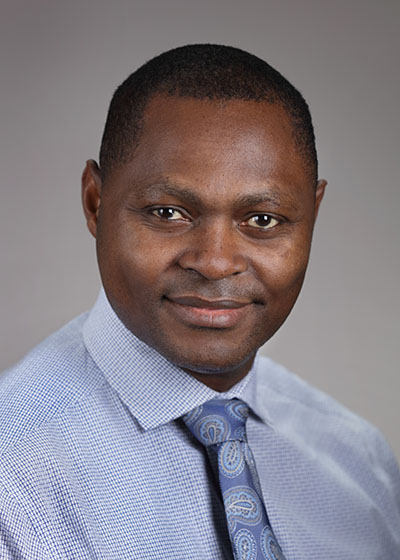 During his childhood in a small coastal town in the African country of Cameroon, Sean Agbor-Enoh, M.D., Ph.D., spent many days fishing out in the ocean and enjoying the early morning sun. In fact, the breathtaking sight of how sunlight reflected off the volcanic beach provided the first spark for his scientific curiosity.
"It is this view that spurred my curiosity to understand why," he says. "First, it was to understand why the interaction of sun rays and beach sand produce such a spectacular view. Then, it was to understand why pregnant women are more susceptible to malaria than non-pregnant women. Now, it is to understand why lung transplant patients have high rejection rates and poorer survival compared to all transplant patients."
Transplant rejection occurs when the recipient's body perceives the transplanted tissue as foreign and tries to destroy it. Current methods of detecting rejection are invasive, not particularly sensitive, and can only identify rejection once it is well underway and significant damage has already been done. Dr. Agbor-Enoh hopes to detect transplant rejection earlier and less invasively by taking advantage of the fact that a transplanted organ's DNA is different from that of its recipient. When a transplanted organ is rejected by a patient's body, it releases fragments of its own DNA — called 'cell-free DNA' — into the bloodstream, which can be measured with a simple blood test and used to identify rejection two to three months earlier than current methods do.
"My hope is to bring innovative and cutting-edge approaches to improve survival after lung transplantation," says Dr. Agbor-Enoh. "The Lasker program offers such a unique opportunity to drive this type of clinical research."
"The NIH has some of the finest scientists in the world, working in different areas of medicine and using very different approaches," he continues. "This mixture of ideas in the same sandbox spurs innovation. This diversity of expertise, combined with the cutting-edge technologies available in the Intramural program, creates an unparalleled environment for me to do my research."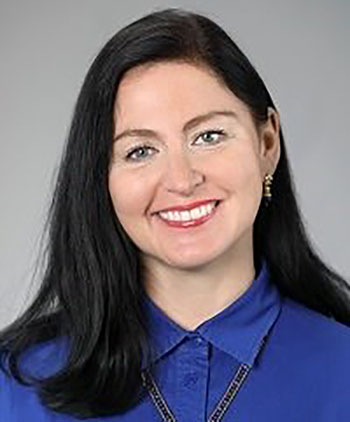 Joanna Klubo-Gwiezdzinska: Honing Therapies for Thyroid Cancer
Joanna Klubo-Gwiezdzinska, M.D., Ph.D., decided to become a physician-scientist because of a desire to understand the mechanisms behind certain diseases and develop personalized therapies for them. She finds her career "truly fulfilling" because it enables her to help vulnerable patients in need of effective treatments.
"I am lucky," Dr. Klubo-Gwiezdzinska says. "By choosing the physician-scientist pathway, I chose a job I love, so — to paraphrase an important proverb — I will never have to work a day in my life."
Dr. Klubo-Gwiezdzinska honed in on thyroid cancer as the focus of her research and now works not only to improve its diagnosis and treatment, but also to figure out how to differentiate highly aggressive cancers from those that are unlikely to cause symptoms within a patient's lifetime. Identifying how dangerous a cancer is can spur doctors to aggressively treat the most gravely ill patients while avoiding over-treatment for patients without a life-threatening disease. As a Lasker Scholar, Dr. Klubo-Gwiezdzinska will be able to continue this important work in a one-of-a-kind biomedical research setting.
"I applied to be a Lasker Scholar so I would be able to continue my scientific adventure at the NIH, as it is such a wonderful and intellectually stimulatory environment," she says. "I truly appreciate the collaborative opportunities available within the NIH."
Paule V. Joseph: Scrutinizing the Senses to Improve Health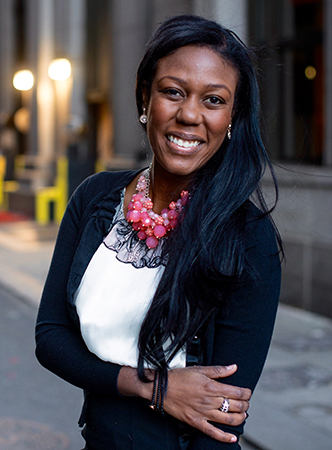 Growing up in Venezuela, Paule V. Joseph, Ph.D., R.N., C.R.N.P., was immersed in science and medicine from an early age. Her father spent weekends and holidays teaching her chemistry, physics, and math, while her mother's work as a nurse showed Dr. Joseph how biomedical research could be implemented to help care for the sick and spurred her to pursue nursing school in the U.S. after graduating high school.
"As a nurse at the bedside, implementing evidence-based interventions was very important to me because it helped me provide excellent care for patients," she says. "Now, as a nurse scientist, I am able to conduct research that improves the field of nursing and health outcomes for patients. Working with patients and families and seeing how we can improve their quality of life is priceless."
Nowadays, Dr. Joseph hopes to improve care for patients with obesity and type 2 diabetes by examining the role that smell and taste play in those conditions. Individuals with a dulled sense of smell or taste may change the way they eat, leading to weight gain and its many associated health complications. Dr. Joseph is also interested in how the neurological mechanisms underlying taste and smell might be different in individuals with alcohol and substance use disorders.
"I am very honored and excited to have been named a Lasker Clinical Research Scholar and to be the second nurse to be selected," says. Dr. Joseph. "Looking at the groups of Lasker Scholars who came before me, I realize I stand on the shoulder of giants. The opportunity to conduct world-class research at the NIH Clinical Center and have funding to maintain a clinical and translational program is a dream come true."
"It is truly inspiring to see Scholars from previous cohorts obtain tenure here at the NIH," she adds. "That will be me one day!"
Dr. Joseph's selection as a Lasker Scholar is significant not just for the help it will provide with her research. The program is particularly meaningful to her because of its explicit goal of increasing diversity in science and medicine.
"These efforts are particularly important to me," Dr. Joseph explains. "As an Afro-Caribbean Latina born and raised in Venezuela with Haitian parents, I understand the importance of supporting opportunities for people of under-represented minorities in the biomedical enterprise."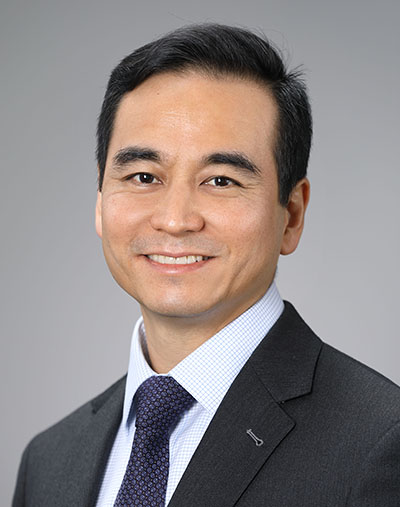 David Takeda: Probing How Prostate Cancer Shrugs Off Therapy
It says something about the unique opportunities provided by the Lasker program that it was able to lure David Takeda, M.D., Ph.D., away from his work at Boston's world-renowned Dana-Farber Cancer Institute and the Broad Institute of MIT and Harvard.
"I applied to become a Lasker Scholar because the program provided — and strongly encouraged — the opportunity to conduct high-risk and high-impact translational science," he says. "It is an absolute privilege to have the full support and resources of the NIH and it really motivates me to think big and work hard every day. There is an atmosphere here where everyone is working toward the common goal of making a difference in the lives of patients, which promotes a feeling of community and collaboration."
Dr. Takeda's research focuses on how prostate cancer becomes resistant to therapy by taking advantage of the processes normal cells use to regulate their genes. So-called 'epigenetic' changes that alter the way genes behave provide the mechanism by which cells become all the different types of tissues in the body, but cancers co-opt these mechanisms to help them survive the barrage of radiation and toxic chemicals clinicians use to treat them. Learning more about this phenomenon could help scientists create new, more effective treatments for all sorts of cancers, and Dr. Takeda plans to take full advantage of the IRP's resources to further that goal.
"I view medicine as the ultimate application of scientific discovery," Dr. Takeda says. "I find it exciting to take a clinical observation, understand it at a molecular level, and then use that information to make a meaningful difference in the lives of patients."
Of course, establishing a new research program in a new location is not easy. What's more, alongside the thrilling, welcome challenges of Dr. Takeda's new position, he is also navigating a pressing concern outside of his work at the NIH.
"Before, I could walk to Fenway Park to watch the Red Sox or take the subway a few stops to The Garden to watch the Celtics or Bruins," he says, "but now I may need to find new teams to root for."
Subscribe to our weekly newsletter to stay up-to-date on the latest breakthroughs in the NIH Intramural Research Program.
---
Tags:
Lasker Scholars
,
cancer
,
leukemia
,
lungs
,
transplant
,
rejection
,
thyroid
,
metabolic syndrome
,
obesity
,
diabetes
,
nursing
,
drug resistance
,
immunotherapy
,
DNA
,
epigenetics
Related Blog Posts
This page was last updated on Tuesday, May 23, 2023