To Touch and Be Touched
Nobel Laureate Ardem Patapoutian Delivers Annual Marshall Nirenberg Lecture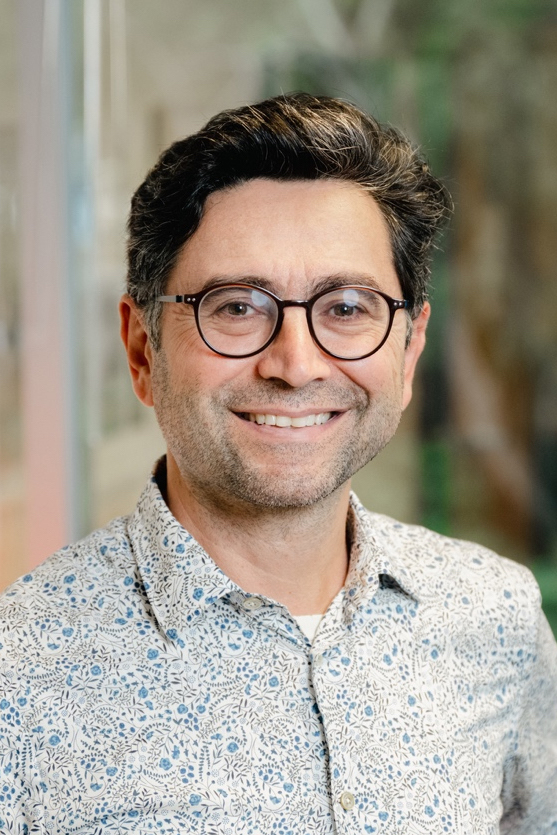 Ardem Patapoutian was a teenager in the midst of re-escalating violence and hyperinflation in Lebanon, his native country, when his parents sent him and his brother off to live with an uncle in Los Angeles.
His family had known violence. His grandparents had fled Turkey during the unfolding genocide against the Armenian people in the early 20th century. His family was now scattered about the globe, mere fragments of the Armenian diaspora, numbering in the millions.
Arriving on his uncle's doorstep with no money, few possessions, and limited English-speaking skills, Patapoutian couldn't stay long. His uncle made it clear that he and his brother needed to quickly establish their independence. So Patapoutian took a job as a Domino's Pizza delivery guy, saved up a little cash, and managed to enroll at the University of California, Los Angeles, where he received a degree in cell and developmental biology in 1990.
The rest, as the saying goes, is history. Patapoutian would go on to earn a doctoral degree in biology from the California Institute of Technology (Pasadena, California) in 1996 and embark upon a career, almost entirely at Scripps Research Institute in San Diego, investigating the biological receptors for temperature and touch.
His team identified a gene that encodes a protein that makes the cells sensitive to mechanical indentation, an ion-channel protein they named PIEZO1. They then identified a second gene encoding a closely related ion channel, which they named PIEZO2, essential for the detection of touch.
Patapoutian recounted his research journey at the annual Marshall W. Nirenberg Lecture on March 13, at the Lipsett Amphitheater. His work has earned him numerous accolades, including the prestigious Kavli Prize in 2020 and the Nobel Prize in Physiology or Medicine in 2021.
And today, the man who discovered neurological and chemical mechanisms behind elements of touch has fittingly entered a new chapter of his life, in which he touches many and has found himself warmly touched in return.
Patapoutian is the first Armenian to receive a Nobel Prize. And the land of his family's origins has embraced him wholeheartedly, giving him a hero's welcome during his first visit to that country, in 2022. He was elected as an honorary member of the Armenian National Academy of Sciences, received an honorary doctorate from the Yerevan State Medical University, and was celebrated with his face on an Armenian postage stamp.
On the evening before his NIH Nirenberg Lecture, he was the guest of honor at the Armenian Embassy, an event organized in part by fellow Armenian Lana Yeganova, a Staff Scientist at the National Center for Biotechnology Information, National Library of Medicine.
"If you told me when I was growing up that I would win a Nobel Prize, I would have laughed at such an idea," Patapoutian told the embassy gathering. He added that he has slowly grown to understand and accept, at first reluctantly, that he has become a role model, particularly for Armenian schoolchildren but also for many others living through hardships, in conflict zones, striving to reach their full potential.
Alexander Chesler, a Senior Investigator in the Sensory Cells and Circuits Section in the National Center for Complementary and Integrative Health, was the scientific host for Patapoutian's NIH visit. Chesler studies pain in the context of injury and inflammation, and he has been Patapoutian's friend and collaborator for many years. In his lecture introduction, as only a friend could do, he set the tone for the day's event.
"When Ardem won the Nobel Prize," Chesler said, "I was part of this small group of people who got an impassioned message from his wife, Nancy Hong, that basically read: 'Everyone, please, we have to keep his ego in check.'"
With Patapoutian laughing, Chelser did just that, concluding his introduction by stating that, despite Patapoutian's accomplishments, "he will never be the most famous Armenian because that [position] is held by Kim Kardashian."
To be expected, Patapoutian gave an informative lecture, at times humble and at times humorous. The lecture was titled "How Do You Feel?" Based on the reaction from the audience—the largest crowd the Lipsett Amphitheater had seen since before the pandemic—the answer was, we feel very fine, indeed.
---
To watch a videocast of Ardem Patapoutian's lecture go to https://videocast.nih.gov/watch=46072 (NIH only).
---
A Tasteful NIH Connection
Among those in the near-capacity in-person audience for the Ardem Patapoutian lecture were Nicholas Ryba and Mark Hoon. Ryba leads the Taste & Smell Section in the National Institute of Dental and Craniofacial Research (NIDCR); Hoon, the NIDCR Molecular Genetics Section.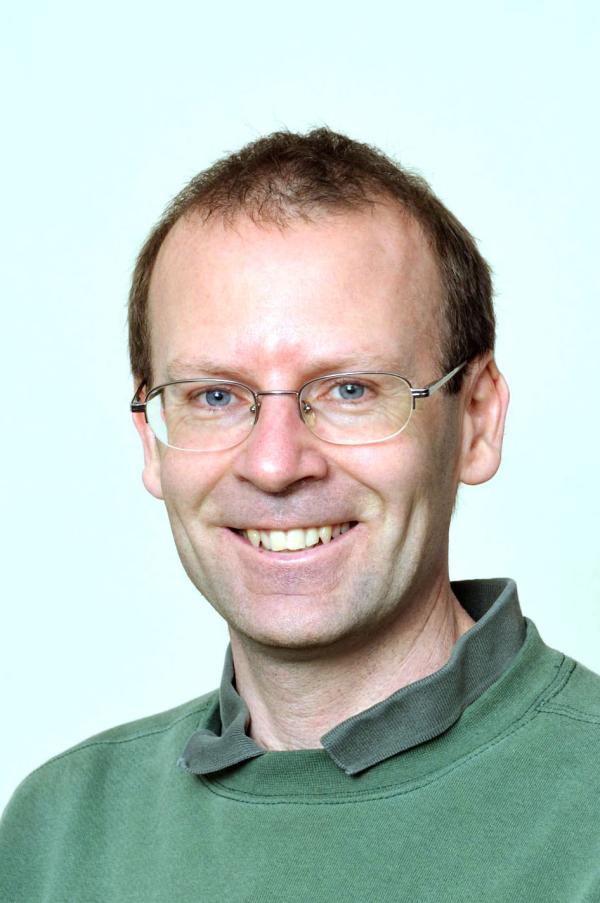 Both investigators in recent years have turned their research focus to understanding somatosensation and pain. But while Patapoutian was just starting his Nobel Prize-winning research on touch, Ryba and Hoon and colleagues were well on their way to revealing somewhat of an analog to touch: the receptors on the tongue for taste.
Over a period of about 20 years starting in the 1990s, the Ryba lab, in which Hoon was a postdoc, in collaboration with the laboratory of Charles Zuker, now an HHMI Investigator at Columbia University (New York), identified and characterized the receptors and cells mediating the five basic taste modalities—bitter, salty, savory (umami), sour, and sweet—as well as how taste is represented in the brain.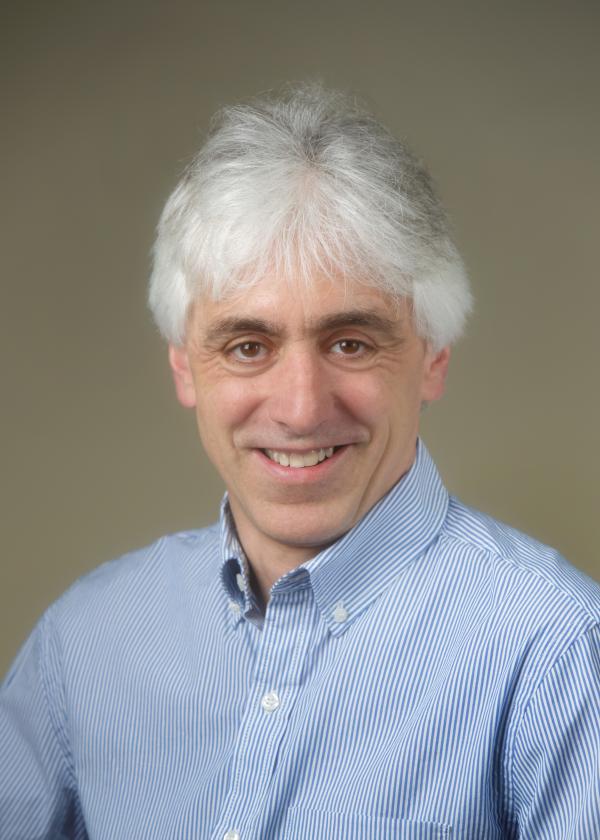 As with Patapoutian's discovery, their work has profound implications for eating and taste disorders. For example, they found that the sensation of taste is hardwired and that they could impart the sensation of sweetness or bitterness in mice by activating neural pathways in their brain, without the mice tasting any food.
An excellent overview of their research is presented in reviews in Nature (Nature 444:288–294, 2006) and Cell (Cell 139:234-244, 2009).
This page was last updated on Thursday, May 4, 2023