Mind the Growth Mindset
Professional Development for Staff Clinicians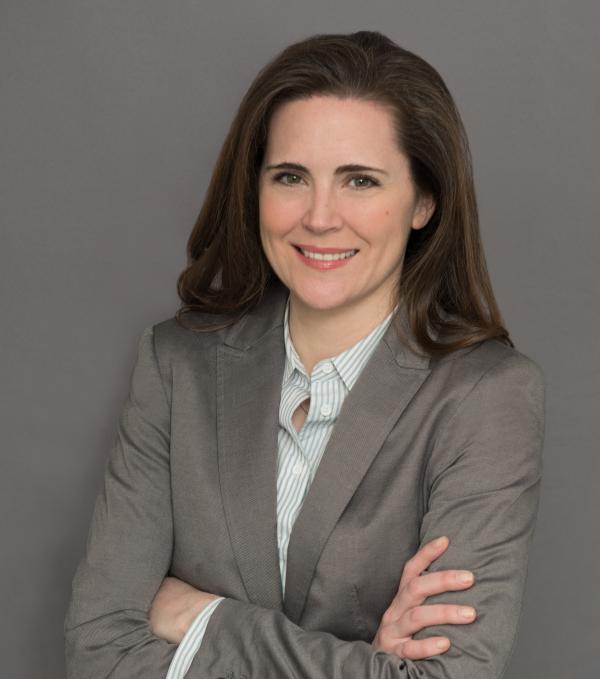 My daughter was new to ice hockey this past season. Many of her teammates—mostly boys—had played for years. So, the coach worked with each player to set goals that fed into a cohesive strategy of play out on the ice. The coach instilled a growth mindset in every player, with a focus on a trajectory of learning and development. He simultaneously set the team's sights on a common goal: to win each game with every player being a valued team member.
Team play transcends sports. Lawrence Tabak, performing the duties of the Director of NIH, underscored the team science nature of translational and clinical research when he noted that excellent clinical research requires excellent clinical care. Here in Building 10, home to the NIH Clinical Center, we proudly seek discoveries to advance human health. We navigate the halls from the laboratory to the clinic, intensive care unit, and operating room, and from the bench to the bedside and back again.
This "we" includes staff clinicians, first designated as "special experts," playing an essential role in the clinical research enterprise since the inception of the NIH Clinical Center in 1953. We are 320 highly trained physicians and dentists spread across 18 institutes and centers (ICs). Like our clinical faculty counterparts in academic medical centers, staff clinicians continually adapt to revisions in clinical guidelines, improvements in human subject research protection, and new challenges in the practice of medicine, such as the COVID-19 pandemic. As career pathways in academic medicine continue to change dramatically, the NIH Intramural Research Program (IRP) must remain ahead of the curve to recruit and retain talented physicians and dentists with clinical expertise in rare diseases, surgical and procedural skills, and national reputations as clinical educators. Our patients, and their families, expect no less.
The IRP invests considerable resources to recruit staff clinicians, who join with a desire to grow, which the NIH has a responsibility to cultivate. Our mission on the Staff Clinician Council, a seven-member peer-elected body, is to support the professional development of our colleagues. We have data from a validated clinical faculty survey demonstrating that staff clinicians desire more mentorship and professional development at NIH. The path forward is clear.
This spring, our council welcomed our newest colleagues with our first in-person orientation for staff clinicians, sharing resources to navigate IRP careers. Nina Schor, Deputy Director for Intramural Research, noted that the staff clinician position is "challenging and intellectually rich because staff clinicians stand at the crossroads of performing research and clinical care of the patient. You will rely on one another at the NIH. Cast the net broadly as you teach one another."
With key guidance from Carl Hashimoto, Director of Faculty Development, Office of Intramural Research, we developed a pilot peer-mentoring program with 10 assistant research physician mentees, building bridges for mentee and mentor relationships across ICs. Our council, with the support of Schor and Janice Lee, Deputy Director for Intramural Clinical Research, is dedicated to ensuring equitable access to mentorship and support for a growth mindset among our colleagues in every IC, big or small. By embracing the need to reach every staff clinician, we can further the NIH IRP mission for equity, diversity, inclusion, and accessibility to ensure staff clinicians are not left unsupported in their careers. We are just getting started.
By the way, my daughter's Rooftop Hockey League Grey Team won the championship this year because every team member improved their individual skills and came together on the ice. The IRP can do the same for staff clinicians, the NIH clinical faculty of physicians and dentists who are highly engaged at the bedside. To be successful, we must mind the growth mindset.
---
NIH Staff Clinician Council Members
Jenna Bergerson, NIAID
Sophie Cho, NINDS
Emily Limerick, NHLBI
Ashkan Malayeri (Secretary), Clinical Center
Gina Montealegre, NIAID
Naomi O'Grady (Immediate Past Chair), Clinical Center
Parker Ruhl (Chair), NIAID and NHLBI
Michael Solomon (Vice Chair), Clinical Center and NHLBI
---
Parker Ruhl, M.D., M.H.S., is chair of the NIH Staff Clinician Council and Senior Advisor in the NIH Office of Intramural Research. In her spare time, she enjoys spending time with her family, being outdoors, and traveling.
This page was last updated on Wednesday, May 10, 2023