Christopher McBain Named New NICHD Scientific Director
Accomplished Scientist and Leader to Head Diverse Research Portfolio
In January 2023, The Eunice Kennedy Shriver National Institute of Child Health and Human Development (NICHD) announced the selection of Christopher McBain as its new Scientific Director (SD). McBain had been serving as Acting SD since June 2021.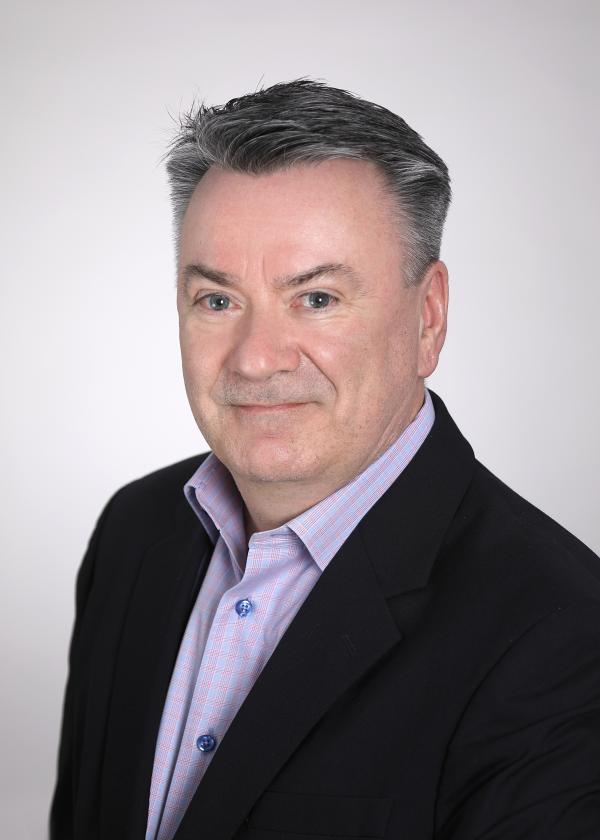 In the announcement, NICHD Director Diana W. Bianchi lauded McBain's reputation as an internationally renowned research scientist and an accomplished leader. "He has contributed to our understanding of synaptic transmission, developed and led highly competitive and innovative programs, fostered numerous interdisciplinary collaborations, trained many scientists, and implemented novel scientific infrastructure," Bianchi said.
McBain will oversee an annual budget of $200 million and more than 1,000 scientific and contract personnel who conduct clinical and basic science research. "That's where NICHD's Division of Intramural Research (DIR) shines," said McBain. "We have a broad portfolio of science that captures genetics, biophysics, cell biology, neuroscience, model organisms, women's reproductive health, and contraception. We have investigators cross the divide and think about things on the basic research level and translate them back to the clinic. That's NICHD's real strength."
McBain's first order of business as SD has been to create a new leadership position within NICHD's DIR—the Associate Scientific Director for Diversity, Equity, Inclusion, and Accessibility. Filling that important role is Senior Investigator Stephen Gilman along with Senior Investigator Anirban Banerjee serving as Deputy Director. Together, they will incorporate best practices for recruiting diverse teams. "It's been a shot in the arm for the way we think about workplace diversity issues," said McBain, adding that the institute was founded in 1962 and has historically been predominantly male. "But if you look at our tenure-track candidates, it's split evenly 50:50 between male and female and [includes] an incredibly diverse pool of investigators."
Since 2000, McBain has been Senior Investigator in the Section on Cellular and Synaptic Neurophysiology and has published more than 100 peer-reviewed journal papers. His research focuses on understanding excitatory and inhibitory synaptic transmission between specific neuronal cell subtypes during hippocampal and cortical formation. Using electrophysiological and other genetic approaches, his team's work contributed to our understanding of the basic physiological properties of hippocampal inhibitory interneurons. Deficits in inhibitory interneurons are linked to epilepsy, schizophrenia, and Alzheimer's disease.
McBain's research contributions have been acknowledged both within and outside of NIH. His many accolades include the prestigious NIH Director's Award in 2021 and three NICHD Director's Awards. He was named a Fellow of the American Association for the Advancement of Science in 2023.
McBain earned his doctorate in pharmacology from Wolfson College, University of Cambridge (Cambridge, United Kingdom), under the mentorship of Raymond Hill. For his postdoctoral studies, he joined the laboratory of Raymond Dingledine at the University of North Carolina at Chapel Hill, where he studied glutamate receptors and synaptic transmission. McBain has been at NICHD since 1993, when he started as an investigator in the Laboratory of Cellular and Molecular Neurobiology. At the time, he was the first to practice as a slice physiologist in the intramural program, where he studied hippocampal circuitry in brain slices. In 2001, he became Chief of the newly formed Laboratory of Cellular and Synaptic Neurobiology and then served as Chief of the Program in Developmental Neurobiology in 2011.
In his 30 years at NIH, McBain has mentored over 60 trainees including postdoctoral fellows, graduate students, postbaccalaureates, and numerous undergraduate and high school students. He has received several NIH and NICHD mentoring awards including the Mentor Award for NIH Undergraduate Scholarship Program.
Today, more than ever, McBain believes that mentoring the next generation of young scientists is vital to successful science. "It's an incredibly challenging time for postdocs right now. The candidate pool entering these positions is getting smaller and smaller," he said. "We need a revolution in what we expect our postdocs to do and what we expect them to earn."
---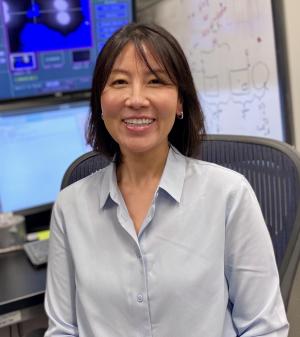 Dianne Lee is a biologist at the National Institute of Mental Health. She graduated in 2010 from Stony Brook University in New York, where she studied the neurobiology of addiction in animal models using positron-emission tomography. In her spare time, she enjoys writing about topics such as brain science; diversity and inclusion in science, technology, engineering, and mathematics; and health disparities.
This page was last updated on Thursday, May 4, 2023