All of Us Journeys to NIH Campus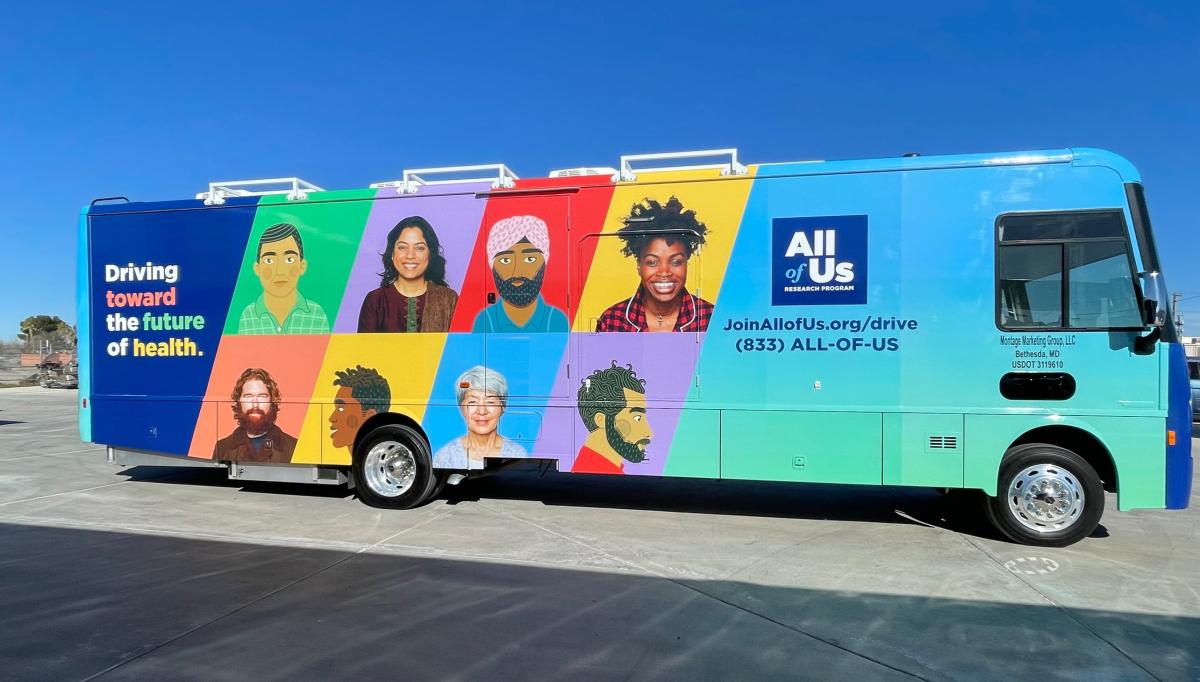 Two All of Us Research Program mobile units, each aptly named "Journey," will visit the NIH Campus May 8-12 at the Clinical Center's south parking lot, 10H [see map], and outside Natcher Building, 45 [see map]. Stop by to learn more about the program's goals and achievements over the past five years, explore the option to enroll in the program onsite, and learn how to leverage the All of Us dataset for your own research projects.
Diversity in research is critical to creating a healthier future for all people. Since 2018, All of Us participants, partners, and staff have been working to build one of the largest, most diverse health research databases of its kind.
Investigators are already using these data to learn more about why people get sick or stay healthy and what makes each person unique. This work can inform a future in which health care is no longer one-size-fits-all and each individual receives personalized care tailored to their own health risks and needs.
The NIH community's contributions—as investigators or participants—can make a difference in the future of personalized medicine. It only takes a few simple steps to join. To learn more or join today, visit https://allofus.nih.gov/atNIH.
This page was last updated on Thursday, May 4, 2023