News Briefs
Yasmine Belkaid Appointed Institut Pasteur President
ADAPTED FROM INSTITUT PASTEUR NEWS RELEASE
The Institut Pasteur (Paris) has appointed Yasmine Belkaid as its next President. Belkaid is currently the scientific director of the NIH Center for Human Immunology, Inflammation, and Autoimmunity, as well as chief of the Laboratory of Host Immunity and Microbiome and chief of the Metaorganism Immunity Section in the National Institute of Allergy and Infectious Diseases (NIAID).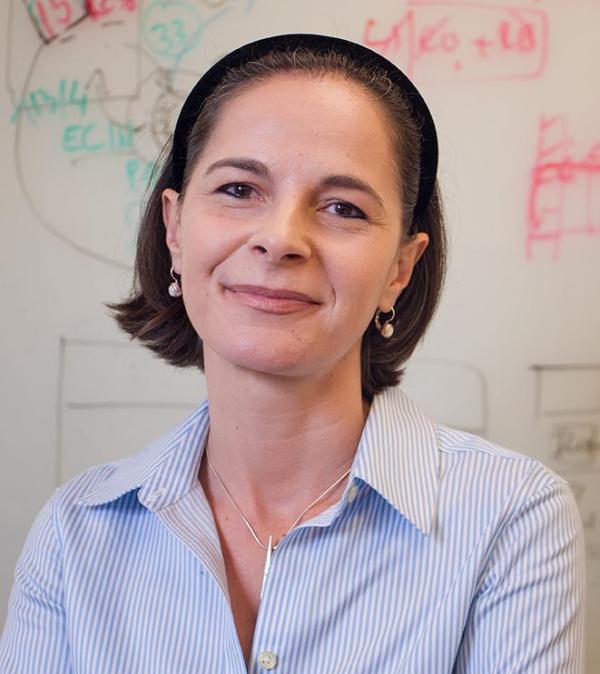 Belkaid will succeed British–French microbiologist Sir Stewart Thomas Cole, who has been in the position since January 2018 and whose term ends on January 1, 2024. She will become the second female scientist to hold this position and the 17th President of the Institut Pasteur since it was founded by Louis Pasteur in 1887.
A French Algerian born in Algiers, Belkaid is an internationally renowned scientist who has focused her research on the relationship between microbes and the immune system. She began her scientific journey with training in infectious diseases at the Institut Pasteur, and her career has since encompassed a wide variety of fields including parasitology, microbiology, medical entomology, and virology, as well as tissue immunity, the microbiome, and human immunology.
Belkaid first came to NIH in 1996 for a postdoctoral fellowship in intracellular parasite biology at NIAID's Laboratory of Parasitic Diseases. In 2002, she joined the Molecular Immunology Division at Cincinnati Children's Hospital Medical Center (Cincinnati) before returning to NIAID in 2005 as head of the Mucosal Immunology Unit in the Laboratory of Parasitic Diseases.
The decision to appoint Belkaid as Institut Pasteur President follows a lengthy selection process that began in June 2021, conducted by a search committee chaired by Edith Heard, Director General of the European Molecular Biology Laboratory, Heidelberg, Germany.
"With her scientific, medical, and public health expertise, Yasmine Belkaid has the potential to lead innovative programs that will expand the Institut Pasteur's international influence, capitalizing on its legacy, its interdisciplinary collaborations, and its capacity to train future generations of scientists, including more women," said Yves Saint-Geours, chairman of the Institut Pasteur's Board of Governors. "This action is of particular importance in our highly competitive environment, which presents so many global and multiscale challenges to the Institut Pasteur today."
"As the next Institut Pasteur President," said Belkaid, "I aim to position the institute as a leading scientific research organization in life science and to strengthen its position in the surveillance, prevention, and identification of emerging pathogens at an international level."
This page was last updated on Thursday, May 4, 2023