News You Can Use
ScHARe Platform Promotes Minority Participation in Science
BY PETER MANZA, NIAAA
Obesity, cancer, opioid addiction, and long COVID: these are just a few examples of intractable public health crises fueled by disparities in living conditions and access to care. Making matters worse, artificial intelligence tools created to improve health outcomes often introduce biases—such as how cancer-screening tools not optimized for darker skin can misdiagnose—exasperating inequities.
Enter the Science Collaborative for Health Disparities and Artificial Intelligence Bias Reduction (ScHARe), a joint National Institute on Minority Health and Health Disparities (NIMHD) and National Institute of Nursing Research initiative designed to advance the science of health disparities and to improve health care delivery by revealing and minimizing biases in all their forms.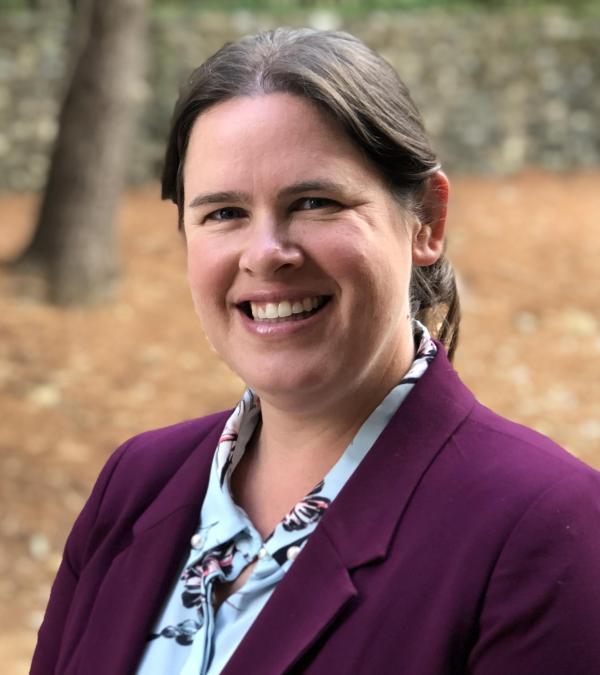 ScHARe is a cloud platform that provides centralized access to population science datasets, including social determinants of health. It connects people underrepresented in data science, such as women and populations experiencing health disparities, to use big data and cloud computing tools to conduct research in health disparities, health care delivery, and health outcomes. Moreover, the resource aids in developing strategies to mitigate bias in artificial intelligence.
"We know the importance of all the social determinants of health [such as education, poverty, and familial support], but we don't know which ones and in which combinations for different stages of various diseases and disorders have the greatest impact on a person's health outcomes," said Deborah Duran, ScHARe co-founder (with NIMHD Biostatistician Luca Calzoni) and Senior Advisor to the Director for data science at NIMHD. Duran hopes that a better understanding of the mechanisms of how our health is influenced by where we work, live, and play in relation to our biology will help inform tailored interventions at the right time across life span and disease progression.
Many population science and applied scientists lack the technical knowledge, resources, and collaborative environment to best use complex databases and cloud computing resources. To overcome those problems, ScHARe provides a comprehensive infrastructure that includes hands-on think-a-thons, which are virtual training sessions with dedicated collaboration time bringing together researchers of diverse backgrounds and varying skill levels. Duran envisions sessions where early-career researchers teach data-science skills and where more senior investigators instruct on research techniques as well as health disparities and health care delivery content.
According to NIMHD Research Fellow Kelly Jones, ScHARe aims to not only improve research on health inequities, but also resolve disparities in who conducts the research itself. For example, some historically Black colleges and universities (HBCUs) might not have the resources to compete with other schools. "We want to support the questions and the science that come out of those places as well," said Jones.
The program also offers unparalleled opportunity to wrangle data more efficiently. "I've always wanted to look at the impact of redlining on health care utilization and access," said NIMHD Staff Scientist Paula Strassle, referring to the discriminatory practice of denying services, such as financial services or health care, to people who live in certain minority neighborhoods. Even with strong computing resources, analyzing data for that sort of project would traditionally take weeks. "Before, that was an insurmountable barrier," Strassle added. "But now, [using ScHARe], I can run analyses in a couple of hours."
How will researchers make the most of the nearly 300 datasets stored at ScHARe? Interoperability built into the platform will allow researchers to access, link together, and then analyze a wealth of datasets that share common elements, providing insights into health disparities and health outcomes that only big data can reveal.
"We're going to better study and solve issues within the most marginalized populations," said Strassle. She hopes the massive amount of harmonized data will shed light on health outcomes for populations that have been historically difficult to study, such as transgender people and American Indian and Alaska Natives, who are often left out of research because of their small numbers. Now scientists can combine similarly conducted studies on those underrepresented populations.
ScHARe also helps mitigate bias in health care applications that use artificial intelligence. Widespread health disparities have emerged because those applications often train algorithms on populations lacking diversity or missing data. For instance, even the most advanced skin cancer detection algorithms do not perform equally across skin tones. As a result, people with darker skin tones routinely receive diagnoses much later than those with light skin tones, leading to poorer outcomes. ScHARe creates a virtual space for users to convene to evaluate algorithmic biases and develop mitigation strategies, ushering in an era of more equitable artificial intelligence.
Though the platform is in its infancy, demand has been high. There were over 300 registrants for the first ScHARe think-a-thon in February 2023, when more than 150 users at secure workspaces accessed the new cloud-based datasets and computational tools.
The long-term goal of ScHARe is to not only reduce health disparities but also change the way we think about how environment and biology shapes well-being and public health. For Jones, this means increasing awareness of how social determinants of health tangibly affect our everyday lives. "Maybe one day, neighborhood and environmental context will be considered just as important as your diet or health insurance."
---
---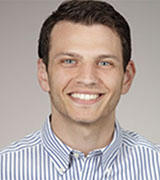 Peter Manza, a research fellow at the National Institute on Alcohol Abuse and Alcoholism, is studying how chronic drug use changes brain function and how the brain recovers after people enter treatment for substance-use disorders. In his spare time, he enjoys cooking, hiking, strumming the guitar, and playing beach volleyball.
This page was last updated on Thursday, May 4, 2023