NIH Hosts 29th Annual TYCTWD
Take Your Child to Work Day is a celebrated event across NIH ICs. Children of all ages visited the main campus on April 27 to explore all the ways in which their parents are Turning Discovery Into Health.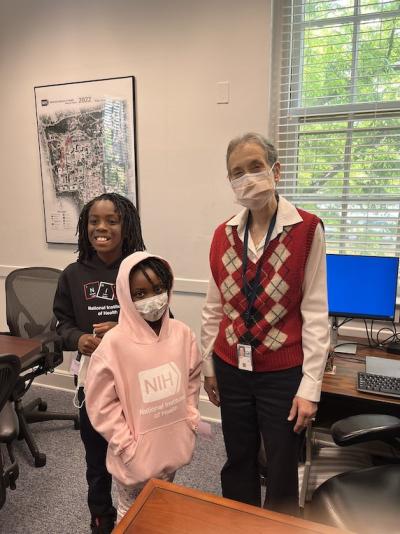 Sadhana Jackson's (NINDS) children, Benjamin and Evangeline, pose with Nina Schor (OD) during the whirlwind day of TYCTWD activities.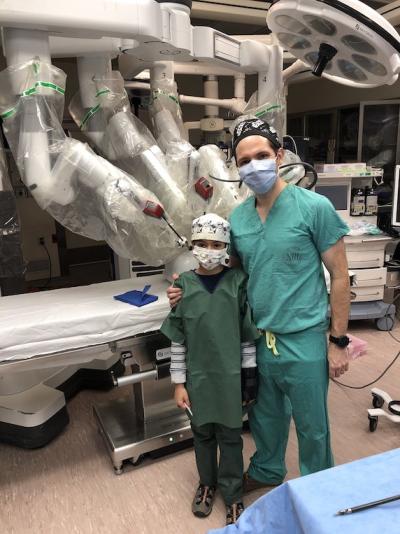 Mark Ball (NCI) showed off the NIH robotic surgical suite to his son, Nikou.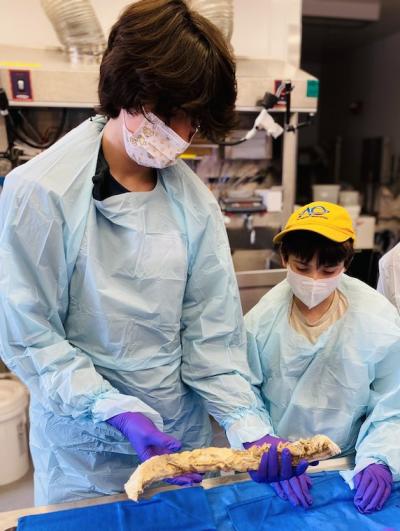 Andrea Apolo's (NCI) sons enjoyed DNA extraction in the lab, 3D printing in the library, radiology rounds in the clinic, and a visit to the anatomy lab.
This page was last updated on Thursday, May 4, 2023