Bryan Roth, Natural Products, and the John Daly Legacy
BY SEPPIDEH SAMI, CC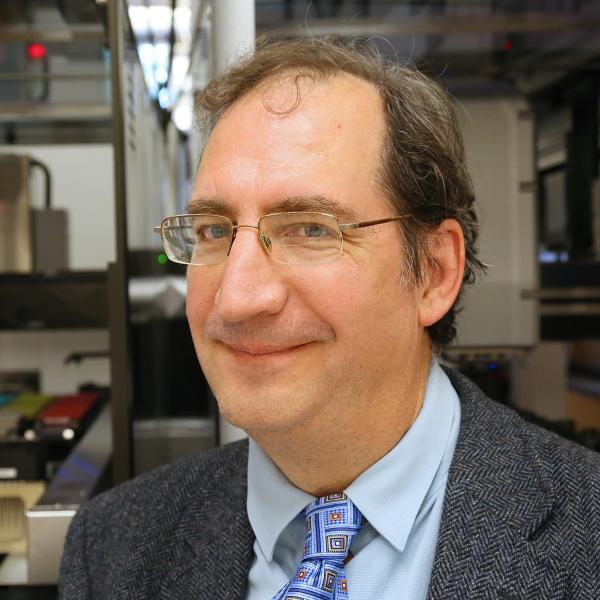 On a tropically warm afternoon on September 6, Bryan Roth, the Michael Hooker Distinguished Professor of Protein Therapeutics and Translational Biometrics at the University of North Carolina (UNC) School of Medicine in Chapel Hill, North Carolina, delivered the 2023 John Daly Lecture, titled "Natural Products Reveal Receptors for Perception" at the Lipsett Auditorium.
The humid weather was fitting—a gift from John Daly, said the lecture host, Kenneth Jacobson of the National Institute of Diabetes and Digestive and Kidney Diseases (NIDDK)—as Daly was at times an "Indiana Jones" kind of scientist who periodically traveled deep into the Amazon to discover and characterize structurally and biologically new natural products (NPs), such as batrachotoxin, the toxic substance in frog skin used for poison arrows there.
Equally fitting was the selection of Roth to deliver the lecture. Roth is someone who "typif[ies] John Daly's scientific ideals…and is at the forefront of both pharmacological and structural research on GPCRs," or G-protein-coupled receptors, a major area of research for Daly, said Jacobson, the NIDDK John W. Daly Distinguished Scientist, in his introduction.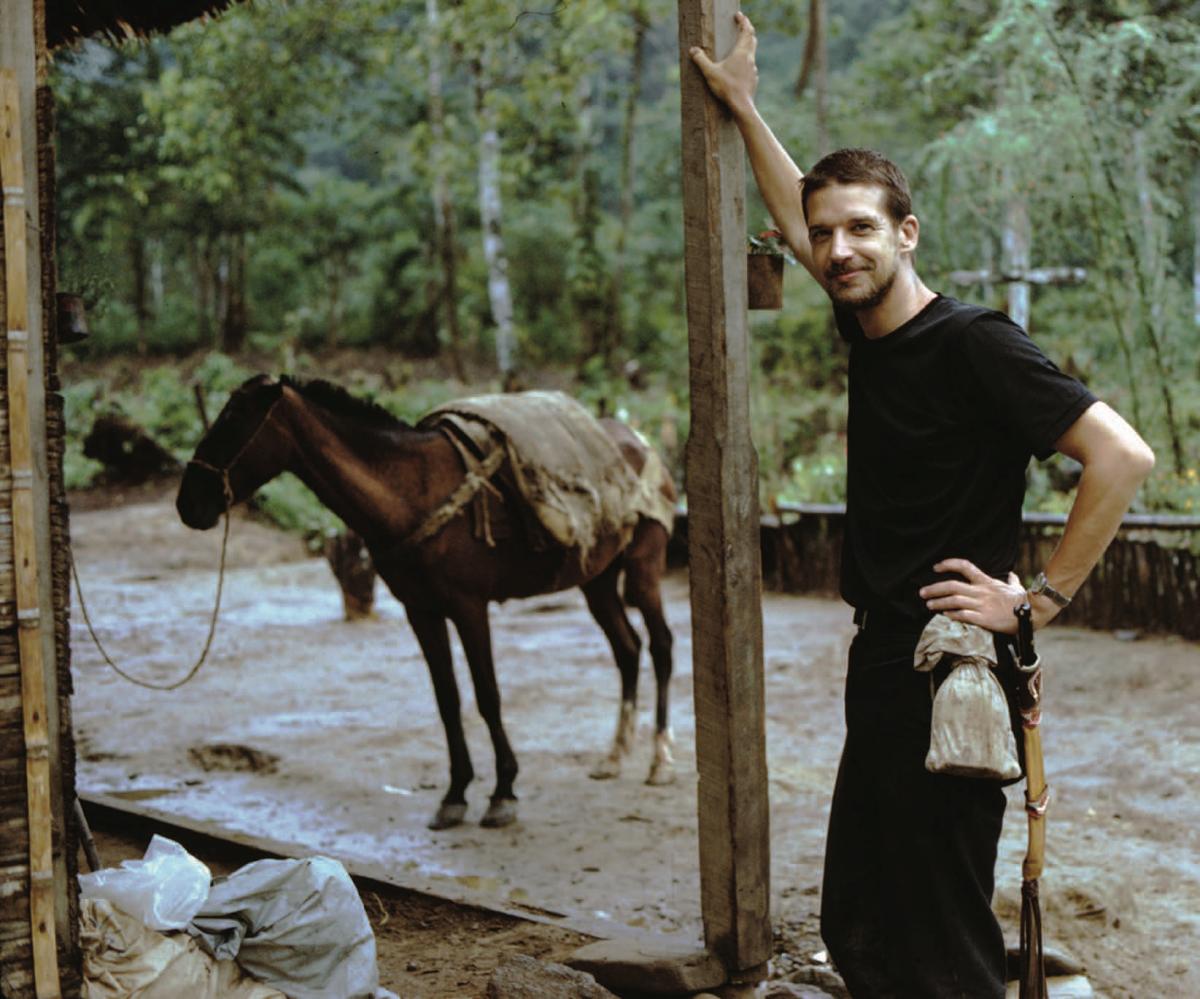 Daly's legacy
The John Daly Lecture Series resumed this year after a hiatus due to the COVID-19 pandemic. NIDDK initiated the series in 2009, a year after Daly's death, to honor his memory and maintain his goals in science.
Daly's almost 50-year illustrious research career at NIH began in Bernhard Witkop's lab. Witkop commissioned him to go in search of frog alkaloids in the rainforests of South America. Little did Daly know that this would be the start of a lifelong quest with monumental impact.
Daly took on the trappings of an "Indiana Jones" character in trading his comfortable lab for the harsh and at times dangerous environment of the rain forest—although unlike Indy, he loved snakes. Throughout his career he personally collected NP treasures from exotic places, providing abundant samples for research in chemistry, pharmacology, and natural sciences for generations to come.
A premier and irreplaceable NP chemist and pharmacologist, Daly focused his research on the discovery, structure elucidation, synthesis, and pharmacology of alkaloids and other biologically active NPs. He used the molecules to understand receptor and ion channel biology.
Furthermore, Daly was influential in supporting trainees and their careers at NIH. He formed exceptionally deep connections, especially with his mentees.
"Perhaps without knowing it, John gave each of us a small piece of 'Daly-ness,'" said Fabian Gusovsky, one of Daly's former fellows, at the 2008 Tribute to John William Daly memorial shortly after Daly's death. "We took it and molded it and made it a part of our professional lives. We attempted to look at science in Daly's way," said Gusovsky, now in a leadership position at Eisai Inc., a Japan-based pharmaceutical company.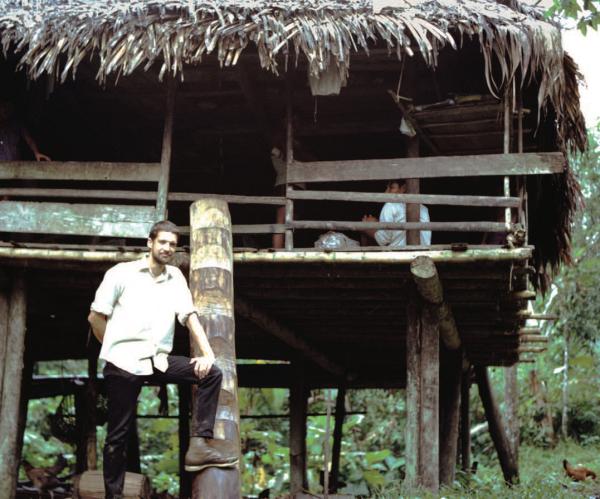 Roth's work
The Roth lab investigates the opioid and serotonin 5-hydroxytryptamine (5-HT) receptor families and their accessory proteins. During the lecture, Roth presented his work on salvinorum A (the active molecule of Salvia divinorum) and the multilayered process through which he and his collaborators identified its chemical structure and its high, and sole, affinity for the kappa-opioid receptor, a GPCR.
Because people who use salvinorin A have a specific and altered perception of their reality (dissociation), Roth and his collaborators concluded that the kappa-receptor is a receptor for perception that is internally generated.
"Dr. Roth's work has beautifully shown that NPs can be extremely powerful tools to unravel neural pathways," said Carole Bewley, NIDDK Laboratory of Bioorganic Chemistry Chief and Natural Products Chemistry Section Chief.
In recent years there has been renewed and serious interest in researching NPs such as hallucinogens, psychedelics in particular, as potential treatments for certain mental illnesses and drug development. Hallucinogens, a category of psychoactive compounds and classified by their mechanisms of action, produce altered states of consciousness experienced as major changes in perception, thought, and mood.
Roth explained that there is a science behind the classification.
"Not every compound that alters your perception is a psychedelic…and the phenomenology of the experience among different classes of hallucinogens is different," he said.
Roth is a scientific expert in, and one of few approved to study, psychedelics, and he is funded solely by the NIH and DARPA. He has explored the medical side of hallucinogens as a psychiatrist with patients and now focuses on GPCRs in the lab. He developed and runs the Psychoactive Drug Screening Program (PDSP) at UNC School of Medicine. PDSP allows for parallel physical screening to elucidate chemical biology of the "GPCR-ome" and other targets.
Roth said that with the renewed interest in psychedelics as therapeutics and claims that they can be used to treat neuropsychiatric disorders such as depression, cluster headaches, migraines, anxiety, and obsessive-compulsive disorder, it is important to understand the biology and pharmacology behind their therapeutic mechanisms, as well as potential risks in their widespread use as treatments.
Roth defines psychedelics as 5-HT2A agonists, which induce LSD-like actions in humans. He believes that the 5-HT2A receptor exists as a signaling complex at the synapse. So, the next frontier is to understand what the components are and solve the structures, he said. He would like to develop drugs that achieve the treatment benefits of these hallucinogens without the "trips."
Roth told The NIH Catalyst he was concerned that these natural compounds will be approved for use before we have enough information on how they work, and therefore how medical treatment should be safely and effectively implemented in a real-life setting. He hopes that once treatment drugs are approved, regulators will provide guidance on how medical professionals should screen potential patients and implement treatment plans, mindful of risk-management criteria.
"The next frontier here, the other thing my lab is really getting into, are complexes," Roth said. "We think that [the 5-HT2A] receptor exists as a super-molecular signaling complex at the synapse, and we're trying to understand what all the components of this are and to solve the structures."
---
Natural Products at NIH
Daly's legacy continues in many research laboratories across the globe, including at NIH.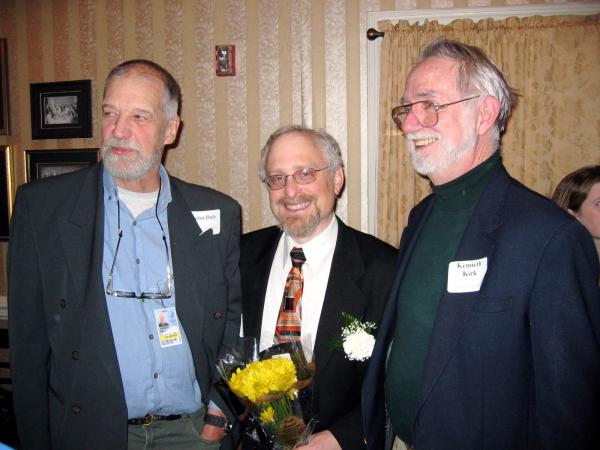 "Natural product chemistry is highly important for biomedical research, as leads for more novel compounds that can interrogate biological systems and, in some cases, putting those new molecules on a translational path to possibly create new medicines," Kenneth Jacobson told The NIH Catalyst.
Carole Bewley is one of the scientists continuing Daly's legacy, both in the lab and in the field. Bewley scuba dives under the sea to personally collect specimens for her research. Daly was involved in recruiting Bewley for the NIDDK Bioorganic Chemistry lab, which he founded.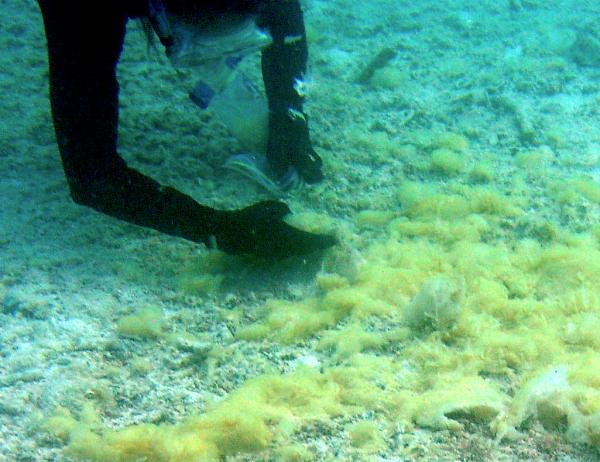 Inspired by nature, Bewley aims to find new molecules and use them to understand biological processes—in her case, anti-infective agents. Natural products are "nature's gifts to humanity because they are made by living organisms and enzymes and optimized for biological activities over millions of years," she said.
Other NPs players at the NIH include:
This page was last updated on Wednesday, November 1, 2023