From the Annals of NIH History
Constructing Clinical Research
New Display in the NIH Library Celebrates John Gallin's Career
BY DEVON VALERA, OD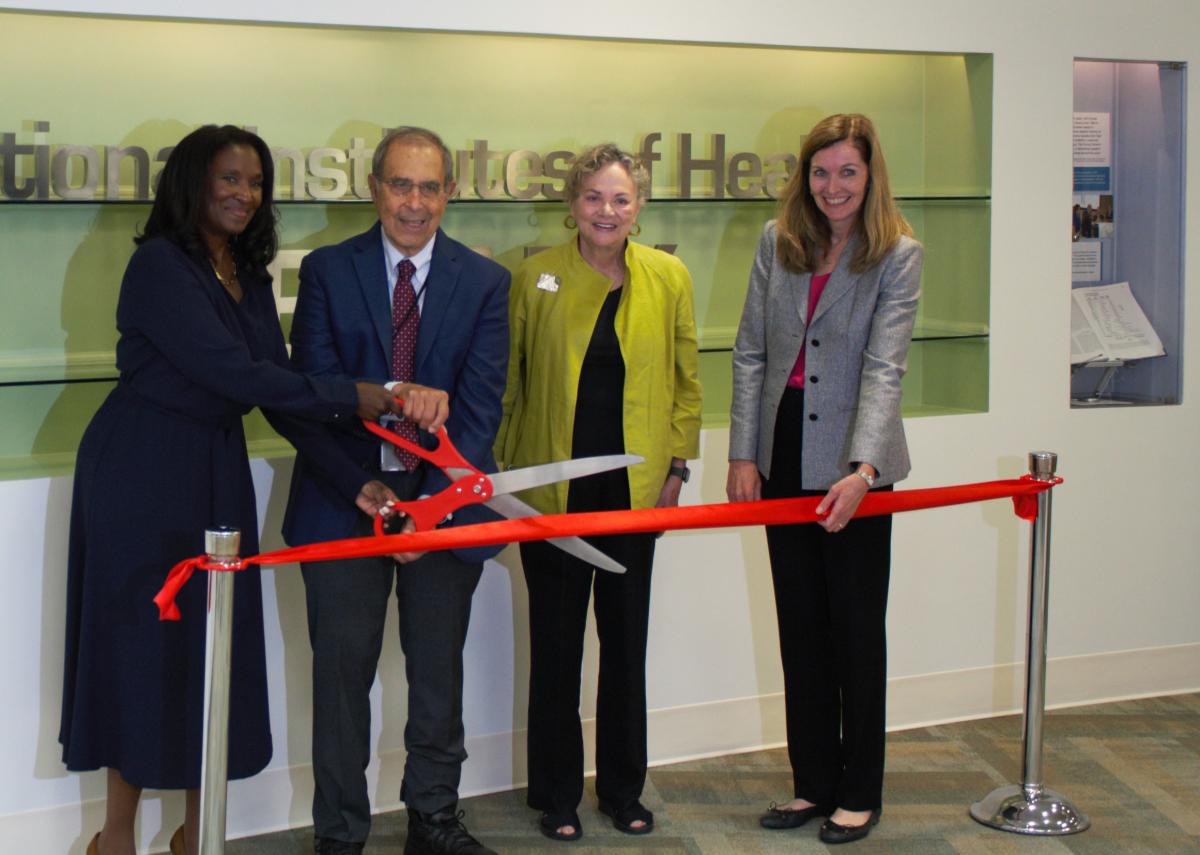 This August saw the opening of Constructing Clinical Research: Dr. John Gallin, a new display by the Office of NIH History and Stetten Museum (ONHM) located in the NIH Library in Building 10.
John Gallin was NIH Clinical Center Director from 1994 to 2017 and Chief Scientific Officer and Scientific Director from 2016 to 2023, leading a period of extraordinary growth in the number and diversity of clinical trials conducted at the Clinical Center.
The display celebrates Gallin's long and distinguished career at NIH. As Clinical Center Director, Gallin advocated for and coordinated the creation of the Mark O. Hatfield Clinical Research Center, the Safra Family Lodge, and the Department of Bioethics, among other programs. "The Clinical Center and the practice of clinical research around the world have immeasurably benefitted from Dr. Gallin's vision and leadership," said ONHM curator and assistant director Michele Lyons, who conceived the display.
The display includes objects that highlight Gallin's contributions to information systems and medical publications, two focuses of the NIH Library. One set of objects is from the Medical Information System, established in 1975 to collect, transmit, and store patient information. This early technology, created before Gallin joined the Clinical Center, included hard drives with seven discs that held 5,000 patient records. In the early 2000s, Gallin brought the NIH Clinical Center into the new millennium with the Clinical Research Information System, the electronic medical record used for NIH patients today.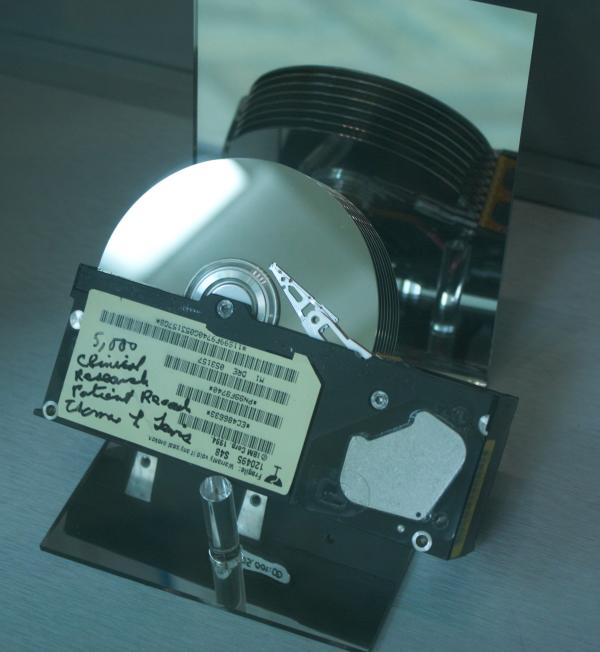 The display also highlights Introduction to the Principles and Practice of Clinical Research, a textbook developed and edited by Gallin. Now in its fourth edition, the book addresses ethical considerations, study designs, biostatistics, technology transfer, funding, infrastructure, and much more. As of 2023, more than 103,000 researchers around the world have enrolled in this textbook's correspondence course, directed by Gallin himself.
Present for the ribbon cutting were Colleen McGowan, Director of the Office of Research Services; James Gilman, Chief Executive Officer of the NIH Clinical Center; and Gallin's long-time friend and collaborator Harvey Alter, Scientist Emeritus in the Department of Transfusion Medicine and the NIH Clinical Center's first Nobel Prize laureate.
"We plan to continue our partnership with the Office of NIH History and Stetten Museum to highlight various collections, including photographs, clinical instruments, documents, and important literature throughout the year," said Candice Townsend, Chief of Information Resources and Services Branch at the NIH Library.
Lyons said the ONHM looks forward to the many stories the office can tell with generous support from the NIH Library.
---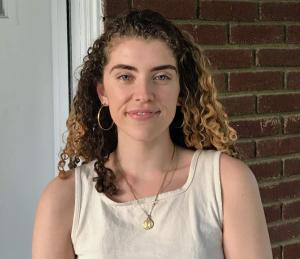 Devon Valera is the Collections Manager and Curator at the Office of NIH History and Stetten Museum.
This page was last updated on Tuesday, October 31, 2023