Announcements
THE GREAT ESCAPE: PHAGE LYSIS AND ITS CONTROL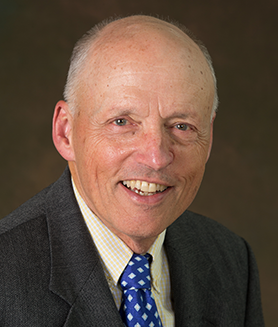 Ry Young, Ph.D., is the director of the Center for Phage Technology and an emeritus professor in the department of biochemistry and biophysics at Texas A&M University. Dr. Young has dedicated his career to understanding bacteriophages, especially how they lyse bacterial cells. At the 2023 DeWitt Stetten Jr. Lecture, he will discuss how phages control lysis in a time-dependent fashion and how they might be harnessed in developing new antibiotic therapeutics. The hybrid event will take place at the NIH campus and will broadcast live via NIH Videocast.
The National Institute of General Medical Sciences established this annual lecture series in 1982 in honor of the third director of the Institute, DeWitt Stetten Jr., M.D., Ph.D. The lecture is open to all who are interested. People who require sign language interpretation or other reasonable accommodation to participate in this event should contact the WALS Office at WALSoffice@od.nih.gov 5 days before the lecture.
---
NOVEL INSIGHTS INTO HEART-BRAIN INTERACTIONS AND NEUROBIOLOGICAL RESILIENCE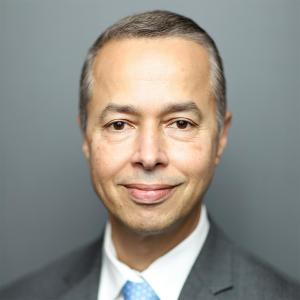 Ahmed Tawakol, M.D, a cardiologist and researcher, is director of nuclear cardiology and co-director of the Cardiovascular Imaging Research Center, Massachusetts General Hospital, and associate professor of medicine at Harvard Medical School. He will present a 45-minute talk on how neural pathways related to stress and depression result in cardiovascular diseases and discuss approaches to lower risks. Many studies have shown that stress and depression are associated with heightened amygdalar activity relative to regulatory activity in the cortex. Multisystem research has shown that increased stress-neural network activity triggers sympathetic system activity and induces leukopoiesis, resulting in systemic inflammation, hypertension, and other cardiometabolic abnormalities—culminating in cardiovascular disease events. 
Dr. Tawakol will review findings from basic, translational, and clinical studies shedding light on mechanisms underlying heart-brain interactions, especially neuro-immune-cardiovascular pathways, and review social, environmental, and genetic modulators of those pathways. He will discuss the concept of "neurobiological resilience" and how maintaining lower stress-related neural activity in the face of chronic stressors reduces cardiovascular disease risks. Lifestyle interventions that lower this neural activity will also be covered.
This annual lecture honoring NCCIH's founding director, Stephen E. Straus, M.D., is presented by NCCIH and supported by the Foundation for the National Institutes of Health with a generous gift from Bernard and Barbro Osher. It is open to all interested persons inside or outside NIH. Participants requiring sign language interpretation and/or reasonable accommodations should contact the NCCIH Clearinghouse at info@nccih.nih.gov or 1-888-644-6226 by November 29.
---
2023 NIH GREEN LABS PROGRAM

​What is new? We have reduced the number of statements in the 2023 NIH Green Labs Program. We have also expanded the NIH Green Labs Program to three other NIH locations as listed below to reflect the environmental sustainability programs, policies, regulations, and mandates applicable to that location. Please follow the instructions to complete the NIH Green Labs Program self-assessment form specific to your location. 
The NIH campuses are like cities unto themselves, and we have a responsibility to our local communities and beyond to properly manage our natural resources and waste. As such, we need your input about how to best reduce waste, conserve energy and water, and purchase sustainable green products in labs. We hope you can take 10 minutes to complete the 2023 NIH Green Labs Program self-assessment form.
---
2023-2024 WEDNESDAY AFTERNOON LECTURES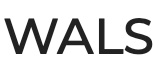 The NIH Director's Wednesday Afternoon Lecture Series (WALS) is the highest-profile lecture program at the NIH. All lectures are in Lipsett Amphitheater (Building 10) and broadcast via NIH Videocast except where noted. Lectures will be archived.
November 1: Sleuthing the Microbiome Reveals Undercover Agents of Oncogenesis; Cynthia L Sears, M.D. (Johns Hopkins University School of Medicine)
November 8: The Great Escape: Phage Lysis and Its Control; Ryland Young, Ph.D. (Texas A&M, Department of Biochemistry & Biophysics)
November 15: Hearing Loss and Dementia: From Epidemiological Insights to the ACHIEVE Trial and Public Policy in the U.S.; Frank Lin, M.D., Ph.D. (Johns Hopkins Medicine, Bloomberg School of Public Health)
November 29: The Neurobiology and Evolution of Vocal Learning and Spoken Language; Erich D. Jarvis, Ph.D. (The Rockefeller University)
---
2024 DEMYSTIFYING MEDICINE LECTURE SERIES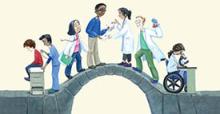 The Demystifying Medicine Series, now in its 22nd year, is jointly sponsored by FAES and NIH, and includes presentations on pathology, diagnosis, and therapy in the context of major disease problems and current research. Primarily directed toward Ph.D. students, clinicians and program managers, this series is designed to help bridge the gap between advances in biology and their application to major human diseases. Each session includes clinical and basic science components presented by NIH staff and invitees. All students, trainees, fellows, and staff are welcome to participate.
January 9: Jennifer Puck (UCSF), Luigi Notarangelo (NIAID), "Primary Immunodeficiency: Mechanism and Management"
January 16: Anthony Fauci (Georgetown University), "Emerging and Re-emerging Infectious Diseases: An Update"
January 23: Francis Collins (NHGRI), Leslie Gordon (Brown University/ Progeria Research Foundation) "Progeria: A Genetic and Therapeutic Adventure"
January 30: Joshua Denny (All of Us Research Program), Leslie Biesecker (NHGRI) "The Prospect of Precision Medicine for All of Us"
February 6: Michael Gottesman (NCI), John Dekker (NIAID), "Drug Resistance: Mechanisms and Progress in Infection and Cancer"
February 13:Theo Heller (NIDDK), Marc Ghani (NIDDK), "Hepatitis D and E: New challenges and Progress"
February 20: Ambroise Wonkam (Johns Hopkins University), Courtney Fitzhugh (NHLBI), "Sickle Cell Anemia: A Global Perspective"
February 27: Gabriel Vecchi (Princeton University), Michael Sawka (Georgia Institute of Technology), "Global Warming and Human Adaptation"
March 5: Ronna Hertzano (NIDCD), Matthew Kelly (NIDCD), Shaun Burgess (NHGRI), "Deafness in the Modern Genomic Technologic Era"
March 12: Nora Volkow (NIDA), second speaker TBA, "Fentanyl and other Drug Addictions: Progress and Challenges"
March 19: Ellen Sidransky (NHGRI), Andrew Singleton (NIA), "Parkinson's Disease: From Genetic Breakthroughs to Therapeutic Targets"
March 26: Elaine Ostrander (NHGRI), Philip Shaw (NHGRI), "Behavioral Genetics: Man Meets Dog"
April 2: Jeffrey Friedman (Rockefeller University), second speaker TBA, "Obesity: Role of CNS and New Drugs
April 9: Thomas Insel (Former Director NIMH), second speaker TBA, "Mental Health: Mechanisms and Crisis"
April 16: Kenneth Anderson (Dana Farber Cancer Institute/Harvard Medical School), Ryan Young (NCI/CCR), "Multiple Myeloma" 
April 23: Rebecca Gottesman (NINDS), Sonja Scholtz (NINDS), "Cognitive Loss, Dementia, and Neurodegenerative Disorders: Vascular and Genetic Factors"
April 30: Susan Harbison (NHLBI), Dante Picchioni (NINDS), "Sleep and Perchance to Dream: Mechanisms and Management"
May 7: Holden Thorp (Editor-in-Chief, Science Family of Journals), second speaker TBA, "Artificial Intelligence"
This page was last updated on Tuesday, October 31, 2023