Building a Central Nexus of Computational Biologists Across NIH
NLM's New Scientific Director: Richard Scheuermann, Ph.D.
BY ANNELIESE NORRIS, NCI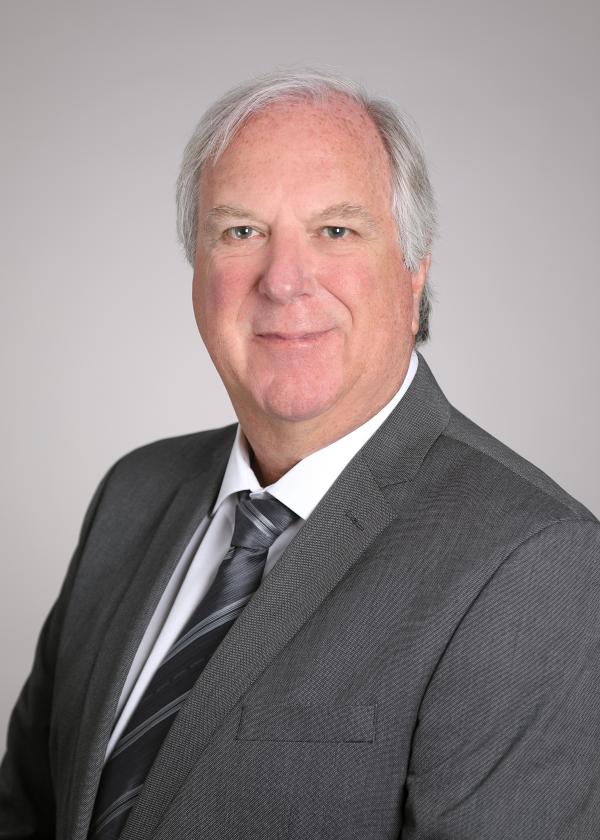 The National Library of Medicine (NLM) welcomed Richard Scheuermann as its new Scientific Director in September. Scheuermann is a leader in informatics, data science, and computational methods with a breadth of experience in molecular immunology and infectious diseases. Prior to arriving at NIH, Scheuermann was Campus Director of the J. Craig Venter Institute (JCVI) in La Jolla, California, where he also served as Director of Informatics.
He held additional leadership positions as Adjunct Professor of pathology at the University of California at San Diego (San Diego), and at the La Jolla Institute for Immunology, Center for Vaccine Innovation (San Diego).
Best of both worlds
Scheuermann grew up with working-class roots in a small town in upstate New York. His father was a railman and his mother stayed home to raise the family before starting a travel agency. Surrounded by countryside dotted with dairy farms and apple orchards, he recalls having the best of both worlds. Only 60 miles from Manhattan, he could also catch a Broadway show and enjoy the culture and myriad restaurants in the city.
While naturally drawn towards a career in science, Scheuermann was initially dissuaded by a doubtful high-school career counselor from applying to the Massachusetts Institute of Technology (Cambridge, Massachusetts). Intuitively, he didn't listen and would earn his bachelor's degree at MIT in life sciences, followed by a Ph.D. in molecular biology at the University of California at Berkeley (Berkeley, California). He would go on to lead laboratories and research programs at the University of Texas Southwestern Medical Center (Dallas) and Southern Methodist University (Dallas).
One of his biggest influences at MIT was David Baltimore, California Institute of Technology President Emeritus and Nobel laureate. To this day Scheuermann practices what Baltimore taught him: "Go straight to the methods and results [section on a paper] and then figure out yourself what the experiments really show," he tells his trainees.
Scheuermann speaks fondly of his second mentor, the late Annamaria Torriani-Gorini, Professor Emerita of Biology at MIT, who was Scheuermann's undergraduate thesis supervisor. "[Working on my thesis] was a great experience and convinced me that I really wanted to do research as my career," he said.
From molecular immunology to informatics
Scheuermann's interest shifted from molecular immunology to informatics when he was asked by the late Alfred Gilman, Nobel laureate and Dean of the University of Texas Southwestern Medical School (Dallas), to be part of a large-scale collaboration called the Alliance for Cellular Signaling, which categorized cellular signaling networks for use by the entire research community.
Scheuermann set up the wet lab part of the project. "It quickly became obvious that the limiting factor was how to manage and analyze the high-throughput data," he said. A sabbatical followed at the San Diego Supercomputer Center at the University of California at San Diego, where Scheuermann became serious about informatics. Following two successful NIH grant proposals, he was able to transition wholly to informatics research.
Scheuermann considers his contribution to the bioinformatics response to COVID-19 among his most important recent work. He was part of a team assembled by the National Institute of Allergy and Infectious Diseases to do real-time analysis of emerging SARS-CoV-2 variants. "It was exhausting…but very interesting and impactful," said Scheuermann of his tireless task to rapidly use informatics to predict the impact that mutations would have on viral fitness and subsequently on the efficiency of vaccines.
NLM: A professional nexus for computational biologists
Looking forward, Scheuermann has a vision for the NLM and hopes to establish collaborations with other intramural researchers in wet laboratories. "NLM provides the perfect ecosystem…to serve as a professional nexus for computational biologists across NIH," he said.
"It's been like drinking from a fire hose," said Scheuermann of his whirlwind inaugural months. "But it's been really nice to meet people and interact with the whole leadership team of the NLM."
When he's not working, you might find Scheuermann in the kitchen. "Cooking is like working in a laboratory, but you actually get to eat the results," he said; or on the pickleball court—a mixture of tennis and table tennis—"but it's a lot more sociable," he added with a smile.
---
Anneliese Norris, a postdoctoral fellow at the National Cancer Institute, is working on HIV dynamics and replication. In her spare time, she enjoys reading and building with LEGO.
This page was last updated on Wednesday, November 1, 2023