NINR's New Scientific Director: Sabrina Wong, R.N., Ph.D.
Primary Care Leader to Improve Accessibility and Inclusivity
The National Institute of Nursing Research (NINR) welcomed Sabrina Wong as its new Scientific Director (SD) in September 2022. A scholar and international leader in primary-care research, she brings her passion for reducing inequities in health and health care and a long-standing interest in the organization and delivery of primary health care services. Before coming to NIH, Wong was the Associate Director of Research at the University of British Columbia (UBC) School of Nursing, in Vancouver, British Columbia, Canada.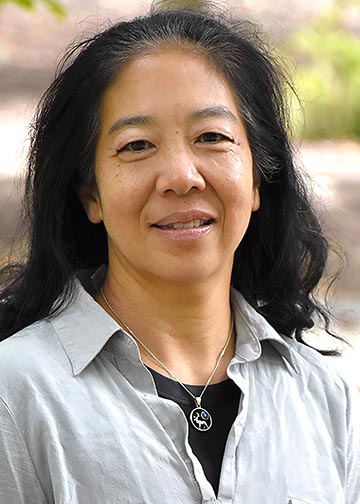 Wong and her parents—who are of Chinese descent but were born and raised in Canada—consider themselves Canadian. But growing up, Wong witnessed the discrimination faced by Asian Canadian and immigrant families. She recalls that her parents had to face overt and structural racism and discrimination while dedicating themselves to providing a better life for their children.
Wanting to make a difference in addressing the inequities she experienced, Wong gravitated towards the nursing profession after having been inspired at a young age by two of her aunts, who were nurses. "I greatly admired what they did," she said.
After receiving her bachelor's in nursing from the UBC, Wong went on to earn a Ph.D. in nursing and a master's in community health nursing administration from the University of California at San Francisco. Today, Wong's peers widely recognize her as an expert in her field. She is a Fellow of the American Academy of Nursing and a Fellow of the Canadian Academy of Health Sciences.
Wong's work at UBC focused on researching the primary-care system and models of care to identify interventions that may improve human health and health care outcomes. Her work also focuses on incorporating patients' voices as outcomes of care. She noted that this is particularly important for people who are the most vulnerable, such as those experiencing multiple intersecting social determinants of health, "where people don't have access to health care, are precariously housed, and face systemic inequities due to lack of transportation and discrimination."
Wong also played a central role in creating Canada's first multidisease electronic medical record surveillance system. Clinicians, researchers, and policymakers can now use these data to better understand primary care efficiencies and identify gaps to improve health care for Canadians.
NIH's reputation as the world's largest public funder of biomedical research attracted Wong from academia because she saw the potential to help make a difference on a global scale. "There are world-class scientists and resources that generate discoveries here at NIH [that] can complement those realized through working at an academic institution," she said.
Her first few months as the NINR SD have been busy ones, to be sure. Wong and her colleagues are working on a brand-new strategic plan to guide NINR's Division of Intramural Research. The new plan aims to ensure that all team members have an equal opportunity to achieve their professional goals unhindered by traditional hierarchies. Wong hopes that the new strategies and directions in a plan built together will result in a diverse, inclusive, and productive research environment at NINR. Looking ahead, Wong wants to see intramural research at NINR make advances in primary care more accessible across a diverse range of communities and populations.
When she's not working, reading, or authoring scientific papers, Wong enjoys the great outdoors and has a talent for running long—really long—distances. In South Africa, she completed Comrades, the world's oldest ultramarathon, where she ran 60 miles in less than 11 hours, days after summitting Mt. Kilimanjaro in Tanzania. She's also finished the 120-mile Trans-Rockies ultramarathon in Colorado, a six-day adventure that covers elevations between 7,400 and 12,600 feet above sea level between Buena Vista and Beaver Creek. These days, she tries to fit exercise into her daily routine, "like running to the Metro station on the way to work," she said.
---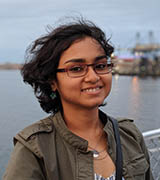 Satabdi Nandi, a Postdoctoral Fellow in the National Institute on Aging's Laboratory of Molecular Biology and Immunology, is investigating the generation of antibody diversity in mouse B cells. Outside of work, she enjoys visiting museums to learn about the past, diverse cultures, and the motivation behind artists' creations.
This page was last updated on Thursday, March 16, 2023