Commentary
Farewell from the Editor-in-Chief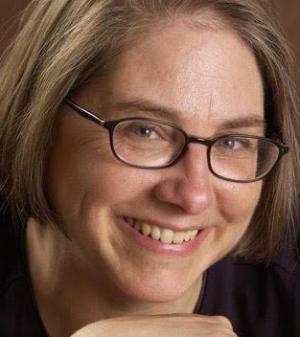 This issue of The NIH Catalyst marks my retirement as Editor-in-Chief. I have been honored to serve in this role for the past 14 years and to have contributed to the NIH mission by keeping everyone informed of advances and services and helping to inspire and to be a catalyst for scientific collaborations.
It's been a privilege to work with so many wonderful people at NIH, where amazing research and patient care is taking place. Many thanks to everyone for helping to make The NIH Catalyst a great publication—from the people we feature in our stories; to the many who are responsible for producing and publishing the newsletter, including our volunteer writers; to all the people who indirectly support The NIH Catalyst, including colleagues in NIH communications and publications offices and in the Office of NIH History, the Medical Arts team who did the Catalyst redesign in 2010, the Intramural Research Program web team, Health and Human Services printing specialists, McDonald and Eudy Printers, those who distribute the Catalyst throughout campus, and to the people in the NIH Mail Center, housekeeping and maintenance services, and many others. And I'm proud of the number of trainees I've mentored and helped find new careers.
I know what it's like to be a patient at NIH, too (well, actually the wife of one). My husband was part of a research protocol for prostate and bladder cancer. We've been impressed by the excellent and compassionate care provided by the doctors, nurses, researchers, and other NIH Clinical Center staff. Hats off to the wonderful people at Safra Family Lodge as well.
Most of all, I'd like to thank our faithful readers for inspiring me to find the best stories about the NIH research enterprise to share with you.
I will miss editing The NIH Catalyst, but I will be returning as a Special Volunteer in the Office of NIH History, where I'll explore and write about NIH's many past accomplishments. And, by the way, the Catalyst, which was launched in February 1993, is celebrating its own 30-year history this year. (Read more at https://irp.nih.gov/catalyst/31/2/the-nih-catalyst-celebrates-30-years.)
This page was last updated on Thursday, March 16, 2023