Announcements
13TH ANNUAL WOMEN SCIENTISTS ADVISORS SCHOLAR SYMPOSIUM

The Women Scientist Advisors (WSA) recognize three women fellows for their outstanding research every year. Join this virtual event to celebrate and hear more about this year's awardees accomplishments. Zoe Piccus (NIH Graduate Partnership Program), will present a talk titled "Precision mouse models of childhood ALS caused by excessive sphingolipid synthesis"; Brittany Lord's (NCI), talk is titled "Deciphering socio-environmental risk factor biology in breast cancer disparities"; Seungmi Ryu's (NCATS), talk is titled "Establishing a new human iPSC-derived cerebellar organoid model for Friedreich's Ataxia." Questions? Please contact Women Scholar Symposium Subcommittee Members: Rajeshwari Sundaram (sundaramr2@mail.nih.gov), Agnes Karasik (agnes.karasik@nih.gov), or Rebecca Voglewede (rebecca.voglewede@nih.gov).
---
DEVELOPING NOVEL IMMUNOTHERAPY STRATEGIES FOR HPV-ASSOCIATED RESPIRATORY PAPILLOMATOSIS
Recurrent respiratory papillomatosis (RRP) is a rare disorder that manifests as progressively growing aerodigestive tract papillomas that cause profound voice disturbance and airway obstruction. The disorder is caused by chronic infection with HPV type 6 or 11. In this lecture, Senior Investigator Clint Allen (NCI-CCR) will highlight newly identified mechanisms of immune escape utilized by HPV6 or 11 to escape innate and adaptive immunity and discuss the results of prospective immunotherapy clinical trials conducted at the NIH Clinical Center for this disease.
---
NIH HISTORY LECTURE WITH VICTORIA HARDEN, PH.D.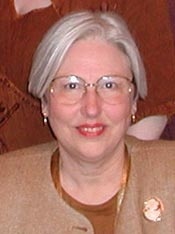 Victoria Harden, founding Director of the Office of NIH History and Stetten Museum (ONHM), will give the inaugural Victoria A. Harden Lecture titled "Telling NIH History, Story by Story." Before assisting Dewitt Stetten Jr. in 1986 to establish ONHM, Harden was on the staff of the National Institute of Allergy and Infectious Diseases. As NIH Historian, she helped forge the historical record of early HIV/AIDS research with a series of national conferences, oral history interviews, a website, and many publications. Her book, AIDS at 30: A History, provides an essential overview of the epidemic that emphasizes the response of the medical community—physicians and nurses, public health officials, and biomedical researchers—to AIDS. Other important publications include Inventing the NIH and the Henry A. Adams Prize-winning Rocky Mountain Spotted Fever: History of a Twentieth-Century Disease. After retiring in 2006, Harden has continued to serve the office as a Special Volunteer. She was awarded the Lifetime Achievement Award of the American Association for the History of Medicine in 2007.
For questions, please contact Kim Pelis, (pelisk@nih.gov). Send requests for reasonable accommodations to participate in this event to Susan Giuliani (susan.giuliani@nih.gov) no less than one week prior to the event to allow time for coordination.
---
REGISTRATION OPENS FOR FAES SPRING 2023 COURSES

Wednesday, March 29, 2023; Registration opens for Session B courses online.
March 20–May 17, 2023; Registration opens for FAES May Intersession courses which begin on May 24, 2023.
The Foundation for Advanced Education in the Sciences (FAES) academic programs include 7-week courses in a range of disciplines and various online workshops. FAES courses and workshops are open to NIH and the public and can be taken for academic credit or audited. Spring education and training opportunities include the following subjects: Bioinformatics, Math, and Statistics; Immunology and Microbiology, Project Management and Leadership; Biology, Neuroscience, and Genetics; Public Health and Pharmacology; English and Spanish languages.
See the FAES Academic Calendar for more important dates and information. Individuals with disabilities who need reasonable accommodation to take FAES classes should contact registrar@faes.org. Requests should be made at least five days in advance of the course start date. Please send questions to FAES by email at registrar@faes.org, or by phone: 301-496-7976.
---
4TH NCI SYMPOSIUM ON CANCER HEALTH DISPARITIES

Tuesday, April 4 to Wednesday, April 5, 2023
NIH Porter Neuroscience Research Center (Building 35), Rooms 610/620/630/640
Register here by March 28
The symposium will highlight a range of topics to address the systemic barriers and racism that lead to health disparities. It will also highlight ongoing research being done in the social, clinical, epidemiologic, and basic science disciplines. We seek to feature challenges and solutions, and the programs that were developed to address cancer health disparities from researchers in the field, including the National Cancer Institute's intramural program.
---
2023 NCI RNA BIOLOGY SYMPOSIUM

Thursday, April 27 to Friday, April 28, 2023
NIH Natcher Auditorium (Building 45)
Register here by April 26
Organized by the National Cancer Institute Initiative in RNA Biology, this symposium will bring together internationally renowned experts in the field of RNA biology, with the focus on RNA processing; RNA structure and mechanism; non-classical RNAs; and RNA therapy. The symposium offers the opportunity to learn more about the current status of RNA biology in development and disease, share research, network with leading figures in the field, and discuss the use and implications of these advances for clinical applications.
---
MASTERS OF PROFESSIONAL STUDIES (MPS) IN DATA SCIENCE FELLOWSHIP
Now Accepting Applications
The newly formed Center for Alzheimer's and Related Dementias (CARD) at the National Institute on Aging and the National Institute of Neurological Disorders and Stroke is offering a unique, research-intensive master's level fellowship program to build a diverse and inclusive community in biomedical data science and train healthcare researchers to grow their data science skills. The goal of this program is to cultivate the next generation of data science and bioinformatics professionals at CARD and beyond. Through this new collaborative fellowship, qualified candidates will receive a remunerated full-time position to work at CARD while completing coursework to earn a paid MPS in Data Science from the University of Maryland at Baltimore. Fellowship awardees will gain foundational knowledge in data analysis and data management through collaborative instruction and research performed at CARD with experts in the field of Alzheimer's and related dementia research.
This new IRTA opportunity aims to promote a diverse, inclusive workforce at NIH. The CARD/FAES/UMBC Masters of Professional Studies (MPS) in Data Science Fellowship provides a unique pathway to a career in biomedical data science with a focus on Alzheimer's and related dementia research.
---
WHAT DOES IT TAKE TO SEQUENCE A HUMAN GENOME?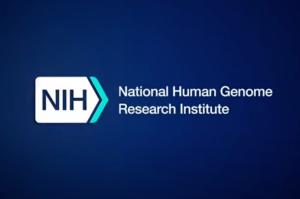 Watch a new video by some of the top sequencing experts at NHGRI, featuring fun props including a leaf blower, a toy syringe, fake mustaches, and noodles.
---
2020—2021 NIH NUTRITION RESEARCH REPORT NOW AVAILABLE ONLINE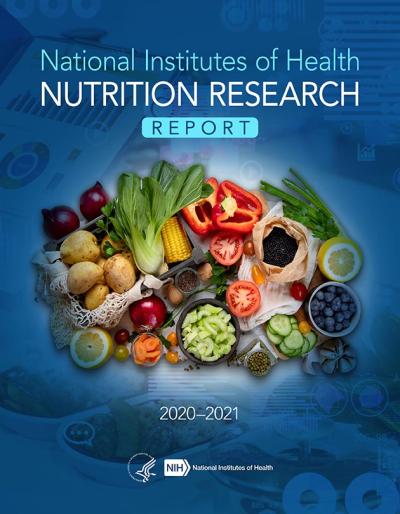 The Office of Nutrition Research (ONR) released the 2020—2021 NIH Nutrition Research Report and accompanying Executive Summary. Both are now available on the ONR website.
In recent years, NIH has strengthened nutrition research because of the role that nutrition plays in human health. These documents highlight recent funding levels and describe examples of exciting future directions for nutrition research.
---
CLINICAL CENTER GRAND ROUNDS

March 22: "Primary Cilia: Exploitable Glioma Signaling Hubs"; Desmond A. Brown (NINDS)
March 29:"Hearing Instability Disorders: Mouse and Human Correlates; Development of Gene Therapy for Hearing Loss and Dizziness"; Michael Hoa (NIDCD), Wade Chien (NIDCD)
---
2021-2022 WEDNESDAY AFTERNOON LECTURES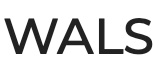 The NIH Director's Wednesday Afternoon Lecture Series (WALS) is the highest-profile lecture program at the NIH. All lectures are in Lipsett Amphitheater (Building 10) and broadcast via NIH Videocast except where noted. Lectures will be archived.
March 22: BMP Morphogen Gradient Formation, Interpretation, and Signaling Mechanism; Mary Mullins, Ph.D. (University of Pennsylvania)
March 29: Controlling the Message: How Herpesviruses Manipulate the Gene Expression Landscape; Britt Glaunsinger, Ph.D.(University of California, Berkeley)
April 12: Wisdom on Aging from the RNA World: Old Molecules in Young Roles; Myriam Gorospe, Ph.D. (National Institutes of Health, National Institute of Aging)
April 19: Differentiation of Neuronal and Non-Neuronal Components of the Drosophila Visual System; Jessica Treisman, Ph.D.(NYU Grossman School of Medicine)
April 26: Wiring Specificity of Neural Circuits; Liqun Luo, Ph.D.(Stanford University School of Medicine)
May 3: Function of Junk: Satellite DNA in Cell Biology and Evolution; Yukiko Yamashita, Ph.D. (Massachusetts Institute of Technology
May 10: POSTPONED TILL FALL—Enemy Within: How DNA Triggers an Immune Response; Zhijian "James" Chen, Ph.D. (University of Texas Southwestern Medical Center)
Lectures continue through June; check website for details.
---
ANNUAL BRAIN INITIATIVE MEETING: OPEN SCIENCE, NEW TOOLS
More information will be posted on the registration website soon.
---
INAUGURAL JORAM PIATIGORSKY LECTURE HIGHLIGHTS BASIC SCIENCE AND EVOLUTION IN ANIMAL EYES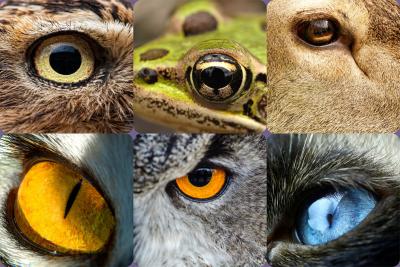 Tuesday, April 11; 3:00-4:30 p.m. (in person only)
Lipsett Amphitheater, Building 10
The Foundation for the National Institutes of Health (FNIH) and the National Eye Institute (NEI) are pleased to announce that Dan-Eric Nilsson, Ph.D., from Lund University in Sweden, will deliver the inaugural lecture in the Joram Piatigorsky Basic Science Lecture and Award series.
This endowed lecture series, made possible by the generous philanthropic support of Lona and Joram Piatigorsky, awards eye and vision researchers who take risks exploring little-studied species and imaginative ideas. In his lecture, Dr. Nilsson will describe basic discoveries in eye and vision research that result in far-reaching observations that may inform widespread areas of science.
The lecture will be followed by a light reception. Trainees and scientists from all across NIH are encouraged to attend.
---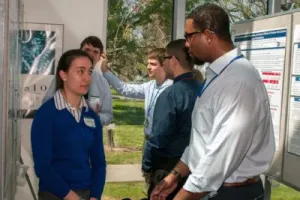 Wednesday, April 19, 2023, 9:30 a.m. to Thursday, April 20, 2023, 4:00 p.m.
REGISTRATION REQUIRED: Click here.
NIH Natcher Conference Center (Building 45)
This year, NIH Postbac Poster Day will be hybrid! Postbac Poster Day provides an opportunity for recent college graduates participating in the IRP's Postbac IRTA(external link) program to share the research they have been conducting at NIH while developing communication and networking skills. At the poster session, postbacs will be able to share background information on their projects, present any data they may have collected, and discuss the technical problems encountered and any results.
This year, the in-person poster day is scheduled for April 19-20, and there will also be a virtual poster session hosted on Fourwaves. All visitors and participants must register on the event website to attend the virtual sessions.
---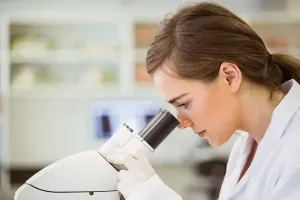 Monday, May 8, 2023, 12:00 p.m. to Wednesday, May 10, 2023, 5:00 p.m.
REGISTRATION REQUIRED:
The NIH Career Symposium, which will take place virtually this year, highlights the diversity of career choices available to your generation of biomedical researchers. Whether you are a new graduate student, postdoc, or clinical fellow just beginning to consider career options or a senior student/fellow ready to look for a job, the NIH Career Symposium is for you.
This year, the focus will be on understanding career options in Academic, Industry, Government, and Non-profit sectors with networking opportunities. Every day, we will host an introduction to a sector, what careers are available, how to be competitive in those fields, and resources to help you along the way. Then in the afternoon we will host a series of 'rooms' for career conversations with one or two speakers in a 45-minute time slot. We will also have seminars, one on why this career process is so hard with concrete tips to help you through this process and a second on current hiring trends in all sectors. We will also be hosting discussion to embrace diversity and navigate careers as an international trainee.
We invite any postdoc, clinical fellow, or PhD-level graduate student to join us. You need not be at the NIH to participate. This event is free to attend. Trainees in the NIH Intramural Research Program will be able to register for the conversations of their choice starting April 1. Any other trainee interested in attending will be able to register starting April 15.
---
OFFICE OF INTRAMURAL TRAINING AND EDUCATION (OITE)
---
INTRAMURAL RESEARCH PROGRAM (IRP) WEBPAGE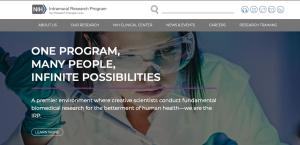 Check out the IRP webpage for all kinds of information about NIH's Intramural Research Program. You'll find links for "About Us" (including history, honors and a list of institutes and centers); "Our Research" (including information about NIH's scientific focus areas, lists of NIH PIs, intramural accomplishments, and more); "NIH Clinical Center"; "News and Events" (including links to research news, blog posts, podcasts, videos, and publications); "Careers" (including job postings); and "Research Training."
This page was last updated on Friday, March 24, 2023