News Briefs
Nancy Muir, M.L.S., Selected as Next NIH Library Director
The NIH Office of Research Services in January named Nancy Muir as the NIH Library Director. Muir, who joined the NIH in January 2021 as the NIH Library Branch Chief for Educational Services, brings a strong history of innovation and leadership to her new role as Director. In prior positions over her 25-year career as a librarian, she built and led MedImmune's virtual library for AstraZeneca's biotech unit and developed the Food and Drug Administration's library training program.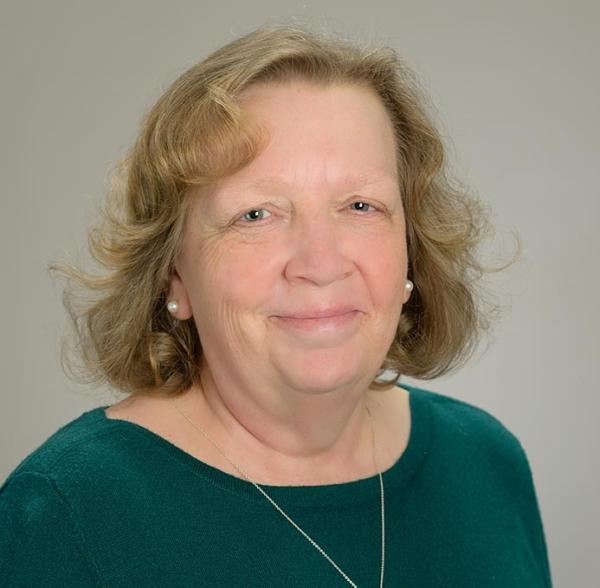 Located in Building 10, the NIH Library serves the NIH community and colleagues across the Department of Health and Human Services with specialized research services and resources including bibliometrics, data services, editing, literature searches, systematic reviews, translations, and more. Nearly all NIH journal subscriptions are paid through the NIH Library.
Muir said she hopes to deliver new information solutions in the physical and virtual NIH Library to help staff make biomedical discoveries and improve health. To enhance NIH Library services, she said she will have her team focus on improving support for NIH researchers at every stage of the research cycle and their careers.
Muir's plans include:
Enhancing the library's 3D printing service with a new printer, which will expand printing capacity and streamline the process, making it faster and easier for NIH staff to create 3D prints of laboratory equipment, anatomical and molecular structure models, prototypes, and more;
Providing a new dedicated space for creating video and audio products, such as podcasts or video abstracts for publications;
Expanding several of the Library's core research services, including the Systematic Review and Data Service programs;
Extending the NIH Library Training Program to include asynchronous classes;
Increasing scholarly communication services to support researchers with every step of the publishing process.
Muir said she believes strongly in connecting directly with the community to understand how to meet their needs through their existing daily workflows. She also is an advocate of adopting new technologies and processes to enhance information services. 
---
If you have ideas or suggestions for the NIH Library or would like to meet the new director, contact Muir at nancy.muir@nih.gov or 301-451-9335.
This page was last updated on Thursday, March 16, 2023