Announcements: Kudos
New National Academy of Medicine Members
Four NIHers Elected
Of the 100 new members elected to the National Academy of Medicine (NAM), four are from the NIH this year.
On October 21, 2019, NAM announced the election of 90 regular members and 10 international members during its annual meeting. Election to the NAM is considered one of the highest honors in the fields of health and medicine and recognizes individuals who have demonstrated outstanding professional achievement and commitment to service.
"These newly elected members represent the most exceptional scholars and leaders whose remarkable work has advanced science, medicine, and health in the U.S. and around the globe," said NAM President Victor J. Dzau. "Their expertise will be vital to addressing today's most pressing health and scientific challenges and informing the future of health and medicine for the benefit of us all. I am honored to welcome these esteemed individuals to the National Academy of Medicine."
New members are elected by current members through a process that recognizes individuals who have made major contributions to the advancement of the medical sciences, health care, and public health. A diversity of talent among NAM's membership is assured by its Articles of Organization, which stipulate that at least one-quarter of the membership is selected from fields outside the health professions — for example, from such fields as law, engineering, social sciences, and the humanities. The newly elected members bring NAM's total membership to more than 2,200 and the number of international members to approximately 180.
Established originally as the Institute of Medicine in 1970 by the National Academy of Sciences, the NAM addresses critical issues in health, science, medicine, and related policy, and inspires positive actions across sectors. NAM works alongside the National Academy of Sciences and National Academy of Engineering to provide independent, objective analysis and advice to the nation and conduct other activities to solve complex problems and inform public policy decisions. The National Academies of Sciences, Engineering, and Medicine also encourage education and research, recognize outstanding contributions to knowledge, and increase public understanding. With their election, NAM members make a commitment to volunteer their service in National Academies activities.
---
The new NIH members and their election citations are: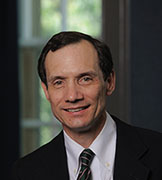 Michael Lenardo, M.D. (Chief, Molecular Development of the Immune System Section, Laboratory of Immune System Biology, and Director, Clinical Genomics Program, National Institute of Allergy and Infectious Diseases) "For the discoveries of molecular mechanisms of immunological tolerance, seminal work on programmed cell death, defining new inherited genetic diseases of immunity, and developing targeted therapies that have saved the lives of children suffering from certain of these devastating diseases."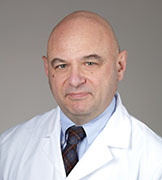 Luigi D. Notarangelo, M.D. (Chief, Laboratory of Clinical Immunology and Microbiology, National Institute of Allergy and Infectious Diseases) "For making seminal discoveries in the characterization of the molecular and cellular bases of several forms of primary immune deficiencies, and for his leadership role in the creation of networks of centers that care for patients with these disorders, aiming to improve diagnosis and treatment."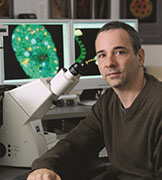 Andre Nussenzweig, Ph.D. (Chief, Laboratory of Genome Integrity, National Cancer Institute) "For making seminal discoveries that speak to how cells maintain their own genome stability, allow chromosome fragility, and license leukemogenesis at the hands of aberrant DNA repair."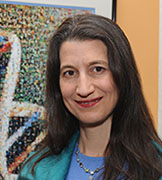 Julie A. Segre, Ph.D. (Senior Investigator, Microbial Genomics Section, National Human Genome Research Institute) "For pioneering whole-genome sequencing to track the transmission of fully antibiotic resistant Gram-negative bacterium in the midst of a deadly hospital outbreak."
---
See the full list of NIHers who have been elected to the National Academy of Medicine at https://irp.nih.gov/about-us/honors/the-national-academy-of-medicine.
This page was last updated on Wednesday, March 30, 2022