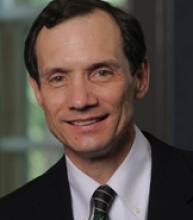 Michael J. Lenardo, M.D.
NIH Distinguished Investigator
Molecular Development of the Immune System Section
NIAID/DIR
Research Topics
Our laboratory investigates the molecular regulation of T lymphocytes, particularly as it relates to immunological tolerance, apoptosis, and autoimmune diseases such as multiple sclerosis, type 1 diabetes mellitus, and similar diseases. We use both molecular biology and cellular immunology techniques to pursue these investigations, with a focus on programs of cell death and survival, including apoptosis, autophagy, and necrosis mechanisms. Our approach has been to use contemporary genomic approaches to discover the molecular basis of new genetic diseases of the immune system that affect activation, tolerance, and homeostasis and to develop novel means of diagnosis and immunomodulation of these diseases. Also, we are attempting to pioneer a means of antigen-specific induction of apoptosis of pathogenic T cells as a means of treating autoimmune disease. Such studies could lead to a better understanding of molecular regulatory mechanisms that are important for human immunological diseases.
Credit: NIAIDA model of mature T-cell homeostasis during immune responses
Figure 1: Antigen stimulation activates naïve T lymphocytes to produce cytokines that promote T-cell growth, such as IL-2 and IL-4 (other immunoreactive cells express IL-7 in support). These cytokines drive activated T cells to proliferate. After antigenic stimulation, the activated T cells are subject to population control at multiple levels. First, the presence of regulatory T cells (Treg) can deprive the activated T cells of sufficient growth cytokines and trigger cytokine deprivation-induced apoptosis. Secondly, repeated T-cell receptor (TCR)-stimulation by an antigen can cause TCR re-stimulation-induced cell death (RICD). Lastly, at the end phase of an immune response, lacking IL-2 and other survival cytokines leads activated T cells to undergo cytokine withdrawal-induced apoptosis (CWID). A small fraction of activated T cells may develop into memory T cells provided with appropriate microenvironments. By all means, T cell-dependent immunity and homeostasis are maintained by balancing between proliferation and contraction of antigen-specific T-cell populations.
Biography
Dr. Lenardo graduated with a B.A. from the Johns Hopkins University and an M.D. from Washington University, St. Louis. He performed clinical work in internal medicine and research at the University of Iowa and received postdoctoral training at the Whitehead Institute for Biomedical Research at the Massachusetts Institute of Technology. He established an independent research unit in the Laboratory of Immunology in 1989 and became a senior investigator and section chief in 1994. Dr. Lenardo serves on several editorial boards and has given numerous lectures around the world on his work on the molecular regulation of immune homeostasis. His work focuses on lymphocyte apoptosis, autoimmunity, and genomics of the immune system. He was one of the founders of the NIH-Oxford-Cambridge Scholars program for doctoral training and the NIH M.D./Ph.D. partnership program.
Related Scientific Focus Areas
This page was last updated on Friday, August 18, 2023