Michael Gottesman Reflects on Tenure Leading Intramural Research Program
Renowned Cancer Scientist Stepped Down After 29 Years in Position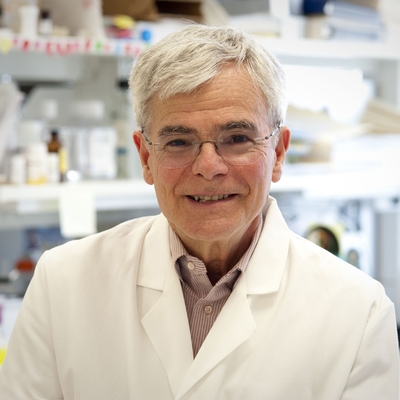 Dr. Michael Gottesman has been a member of the NIH community since 1976. He has held many positions throughout his tenure, including spending 29 years as the Deputy Director of Intramural Research (DDIR). He stepped down as DDIR this past year and has returned to focusing solely on being Chief of the Lab of Cell Biology at the National Cancer Institute (NCI). Dr. Gottesman recently participated in an interview with the NIH Office of Technology Transfer, excerpts of which we are re-posting here on the "I Am Intramural" blog. 
You received your M.D. from Harvard Medical School and completed a residency in medicine at the Peter Bent Brigham Hospital, what led you to doing basic research at NIH?
I went to medical school with the intention of using my medical education as a basis for a career in biomedical research. I completed my medical training, including a residency in medicine and board certification in internal medicine, not to practice medicine, but to increase my understanding of human biology and clinically important problems that needed to be addressed in the laboratory. The year that I graduated from medical school (1970) every physician in the country was drafted for military or public health service, and I chose to come to the NIH as a commissioned officer in the public health service, where I could fulfill my military obligation and also pursue my interest in research. I was a research associate in Marty Gellert's laboratory in what was then NIAMS (now NIDDK), and worked on mechanisms of DNA synthesis and repair and a chloramphenicol-resistance 'jumping gene,' using E. coli as a model system. It was enormously challenging and satisfying to be able to study problems that no one else had worked on before, but which were obviously of basic importance. Marty was a fabulous mentor and role model, and after that experience I was convinced that I wanted to spend my career at the bench, and, preferably, in the intramural program at the NIH.
What advice would you give now to your younger self when you were new to NIH?
I was very fortunate to be in a very supportive institute, in a terrific lab, with outstanding colleagues. I always tell the people that I currently mentor that they should choose a lab and a problem carefully because a bad experience can turn a budding scientist off to research. Check with others who have worked in the lab (I did), attend lab meetings if you can (I did not have this opportunity), and know with whom you will be working and on what problem (I did). You can also do a little research about the outcomes for previous people who have been in a laboratory, which can give you some idea of whether previous trainees have followed the course you set out for yourself.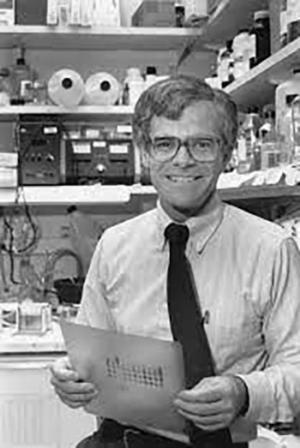 You were the DDIR for 29 years, what kept you interested and engaged in this work for so long?
I became DDIR in 1993 after my appointment as Chief of the Laboratory of Cell Biology in NCI, and Acting Director and then Scientific Director, NCHGR, now NHGRI. At this stage in my career, I had made some significant contributions to understanding multidrug resistance in cancer, and I felt an obligation to give back to NIH and to my NIH colleagues for the many years of support that I had received. In addition, I had quite a few ideas about how circumstances could be improved for NIH scientists and trainees, and the position as DDIR made it possible to put some of these into action. At the time of my appointment, the NIH was undergoing a Congressionally mandated review of the role, size, and cost of the intramural program, and our response to that report helped solidify Congressional support for the intramural program. Harold Varmus had just been appointed as NIH Director, and he and I got along well and agreed on the steps needed to assure the continued productivity and creativity of the intramural program. That's how it started, but why did I hang in there so long? First, my colleagues in the Office of Intramural Research, including Richard Wyatt, my deputy, and Phil Chen, my associate director, were extraordinarily capable, flexible, and welcoming. We have been able to assemble a team of senior staff, senior associates, and program directors who make the job a pleasure. Over time, I came to know and like virtually all of the principal investigators in the intramural program, and felt an obligation to do for them what I could to make it possible for them to do the outstanding science of which they were capable. And last, but certainly not least, the intramural program has continued to bring challenges and opportunities for paradigm shifting research, translation into clinical advances, commercialization to allow discoveries to be shared with the greater public, and administrative problems that required both management and interpersonal skills. There was never a dull moment, and with each new NIH Director asking me to stay on, I could not think of anything I would rather do.
You implemented many programs throughout your tenure as DDIR, is there one or so that you are most proud of?
I generally divide my areas of responsibility into three domains: (1) Oversight of research, including our review process, and the tenure process; (2) Training, mentoring, and career development; and (3) Regulatory requirements, such as animal care and use, human subjects research protections, and technology transfer. We have developed procedures and policies in each of these areas to assure appropriate stewardship of public resources, and to support our scientists in their innovative endeavors. In the first area, I am really proud of our tenure-track (including the trans-NIH Stadtman and Lasker searches and the Distinguished Scholars Program to encourage DEIA [Diversity, Equity, Inclusion and Accessibility]). In training, I am enormously proud of our post-baccalaureate program, which provides training and mentoring during a critical period in career decision-making. In the regulatory domain, the consolidation of 12 IRBs [Institutional Review Boards] into one central IRB under the able management of Jonathan Green makes me smile.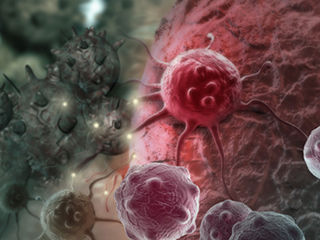 While you were DDIR, you also maintained your position as Chief of the Laboratory of Cell Biology at NCI. What kept you passionate for your own research while also overseeing that of the entire intramural program? 
My laboratory research focuses on molecular mechanisms of multidrug resistance in cancer. The emergence of drug-resistance is an almost inevitable outcome of chemotherapy and the major barrier to the successful treatment of cancer. This problem persists and I feel the strong pull of research that seeks to provide solutions to this problem. But it's not only the problem itself that draws me, but the ability to work directly with a new generation of dedicated researchers, to formulate new ideas and directions with scientific colleagues, and to see on an almost daily basis progress towards the goal of improved treatment of cancer.
Are there any inventions or discoveries from your own lab that particularly stand out in your mind?
Our most valuable contributions have been the well-characterized multidrug resistant cell lines that are used by Pharma to screen novel anti-cancer drugs. I believe that in some cases this has led to appropriate decisions about clinically useful drugs that evade some multidrug resistance mechanisms.
This interview was originally published in the Office of Technology Transfer's October 2022 newsletter. Subscribe to our weekly newsletter to stay up-to-date on the latest breakthroughs in the NIH Intramural Research Program.
---
Related Blog Posts
This page was last updated on Tuesday, May 23, 2023