Taming Unruly Stem Cells to Enhance Eye Research
Widely Available Molecule Could Aid Development of Therapies for Blinding Diseases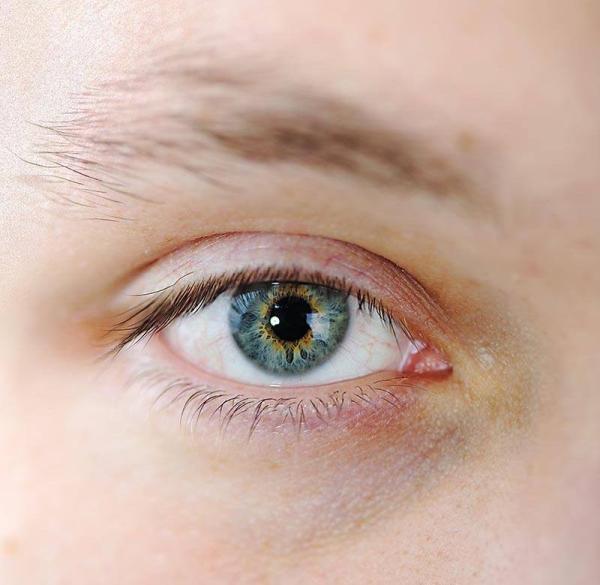 As scientists inch closer to growing fully functioning organs outside the body, it's easy to forget that it's already possible to grow miniature, simplified versions of some organs in the lab. These 'organoids' are an extremely useful research tool, but producing them can be tricky. New IRP research could make it much easier to grow organoids that mimic the eye's retina, thereby accelerating discoveries about a variety of vision-impairing diseases.1
Retinal organoids are three-dimensional structures with distinct layers containing all the major cell types found in the real human retina, the part of the eye that converts light into electrical signals the brain can interpret. While organoids aren't perfect models, they are much closer to the real deal than the flat collections of a single cell type that scientists have long used for their experiments.
"A retinal organoid is as close to being a retina in a dish as we've ever had," says IRP senior investigator Tiansen Li, Ph.D., the new study's senior author.
What's more, scientists can grow retinal organoids that have the exact same genetic mutations as a patient with an eye disease, enabling them to investigate the biological causes of a person's specific vision problems. This involves taking skin or blood cells from the patient and turning them into cells called induced pluripotent stem cells (iPSCs), which can develop into any cell type found in the body. These iPSCs can then be grown in unlimited quantities to create 'cell lines' with specific properties, and researchers like those in Dr. Li's lab coax them to develop into retinal organoids by exposing them to specific molecules. Unfortunately, not all cell lines cooperate with the scientists trying to manipulate them.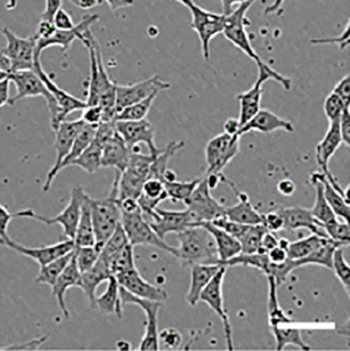 "The cell lines that we create from different people can react differently to our process," says IRP postdoctoral fellow Florian Regent, Ph.D., who led the new study in Dr. Li's lab. "Our process can be very effective for some cell lines and not for others. And, of course, when you want to study a particular patient's cell line, you can't work with a different one — the process has to work with that cell line."
In the new study, Dr. Li's team added an additional chemical to their standard process for turning iPSCs into retinal organoids: a form of vitamin B3 called nicotinamide that is commonly found in dietary supplements. The group selected nicotinamide for the experiment because it has previously been used to encourage iPSCs to develop into a different part of the retina, the retinal pigment epithelium (RPE).
At the beginning of their experiment, the IRP researchers exposed stem cells from eight different cell lines to nicotinamide for either eight or twenty one days. Some of the cell lines readily developed into retinal organoids even without the nicotinamide treatment, while others did not. The researchers discovered that the eight-day nicotinamide treatment significantly increased the yield of retinal organoids from all of the cell lines, including those that produced very few organoids in the absence of nicotinamide. The three-week treatment also boosted organoid yields from some of the cell lines, but decreased the yield for one cell line, suggesting that nicotinamide treatment is more beneficial during a specific, narrow developmental window.
"During development, cells are influenced by their intrinsic programs, obviously, but also by external environmental cues," Dr. Li explains. "These cues act at defined time points, so a cue that does one thing at one point in time, two days later might do the opposite. That applies to nicotinamide as well. If you apply it for an extended duration, it might overstay its welcome."

The study also shed light on why nicotinamide encourages iPSCs to develop into retinal organoids. During the early stages of the experiment, the stem cells treated with nicotinamide more readily transformed into an immature form of neural cells capable of eventually becoming retinal cells, as opposed to changing into the sorts of immature cells that could only develop into cell types like skin and bone cells. Moreover, the researchers discovered that nicotinamide-treated cells had lower activity in a set of genes related to bone morphogenic protein (BMP), a molecule that plays an important role in embryonic development. This discovery suggests that inhibition of this BMP-related cellular system is one reason — though likely not the only reason — why nicotinamide helps turn stem cells into retinal organoids.
Regardless of how exactly nicotinamide works its magic, Dr. Li believes that it could soon become a standard part of the procedures other labs use to produce retinal organoids. Nicotinamide is cheap and widely available, and by using it to facilitate the creation of retinal organoids from stem cell lines that previously refused to develop into them, scientists could find it much easier to make discoveries about a number of diseases that affect vision.
"We continue to gather data to support the validity of this approach, and our hope and expectation is that the entire field will adopt it, just as they adopted other standardized and widely used additions to retinal organoid production," Dr. Li says. "I would like to see it used in everybody's procedures in the next few years. That would make me very happy."
Subscribe to our weekly newsletter to stay up-to-date on the latest breakthroughs in the NIH Intramural Research Program.
References:
[1] Regent F, Batz Z, Kelley RA, Gieser L, Swaroop A, Chen HY, Li T. Nicotinamide Promotes Formation of Retinal Organoids From Human Pluripotent Stem Cells via Enhanced Neural Cell Fate Commitment. Front Cell Neurosci. 2022 Jun 17;16:878351. doi: 10.3389/fncel.2022.878351.
---
Related Blog Posts
This page was last updated on Wednesday, May 24, 2023