Postdoc Profile: An Engineer Among Epidemiologists
Dr. Shuai Xie Brings a New Perspective to Research on Environmental Exposures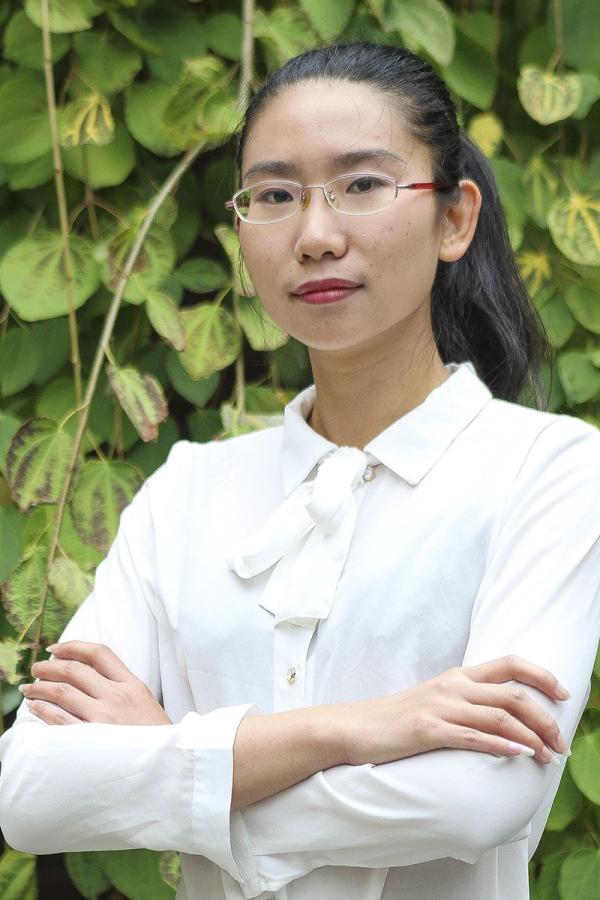 "Engineering is about solving problems," says IRP postdoctoral fellow Shuai Xie, Ph.D., M.P.H.
Dr. Xie speaks from experience. One of the problems she was interested in solving during her graduate studies in chemical and environmental engineering was how to accurately measure the way airborne contaminants adhere to and release from indoor building materials. This is a particularly important problem to solve because those interactions can affect measurements of indoor air pollution, potentially rendering them inaccurate. Of course, Dr. Xie was not trying to solve this engineering problem for its own sake; accurately gauging contamination of indoor air is important for human health.
"People want to be able to avoid contamination in their environments to protect themselves," she explains.
The realization that her engineering skills have health-related applications led Dr. Xie to public health research and a postdoctoral position at the National Cancer Institute (NCI). For the past year, she has been working in the NCI's Occupational and Environmental Epidemiology Branch alongside a team of epidemiologists and experts on environmental exposures led by IRP senior investigator Melissa Friesen, Ph.D. With the help of her colleagues, Dr. Xie is investigating whether a person's responses to a questionnaire can be used to estimate his or her exposure to pesticides. Such an approach would be a welcome alternative to the cumbersome method currently used to assess those exposures, which requires researchers to collect dust samples for analysis in a laboratory. It could also provide individuals with more accurate information about their exposure to pesticides.
To that end, Dr. Xie is using data collected as part of the federal government's Agricultural Health Study to look for associations between participants' responses to a questionnaire and the measured levels of pesticide in dust samples collected from their homes. The questionnaire includes questions such as "Do you normally take your shoes off before you enter your home?" that, she hopes, can help shed light on the participants' pesticide exposures.
If successful, the project will make estimating pesticide exposure easier, cheaper and faster. In addition, the alternative method of assessing exposure could directly benefit public health by pointing to strategies for preventing pesticide contamination in people's homes.
"If we find an association between shoe removal and a lower concentration of pesticide in dust samples, we can encourage people to take off their shoes when they come home," Dr. Xie says as an example.
In addition to the resources that come with working in the IRP, Dr. Xie also appreciates the inclusive environment she has found at NIH. Her supervisor, Dr. Friesen, values her engineering perspective and encourages her to pursue new approaches to tracking environmental exposures. As a result, Dr. Xie hopes to one day run her own interdisciplinary research team, and her unique experience in the IRP will help her achieve that goal.
"I already know how to talk to both engineers and epidemiologists," she explains. "I've really seen that to solve a scientific research problem, you cannot just come from one angle."
Subscribe to our weekly newsletter to stay up-to-date on the latest breakthroughs in the NIH Intramural Research Program.
---
Related Blog Posts
This page was last updated on Wednesday, July 5, 2023