A Quarter-Century of Advocating for NIH Women Scientists
On December 22, 2015, the United Nations General Assembly adopted a resolution proclaiming February 11 of each year as the International Day of Women and Girls in Science, with the goal of highlighting the important contributions of women to the fields of science, technology, engineering, and mathematics. Here at NIH, a dedicated group of scientists known as the Women Scientist Advisors (WSA) is working not only to recognize the role of women in the biomedical sciences but to expand it as well.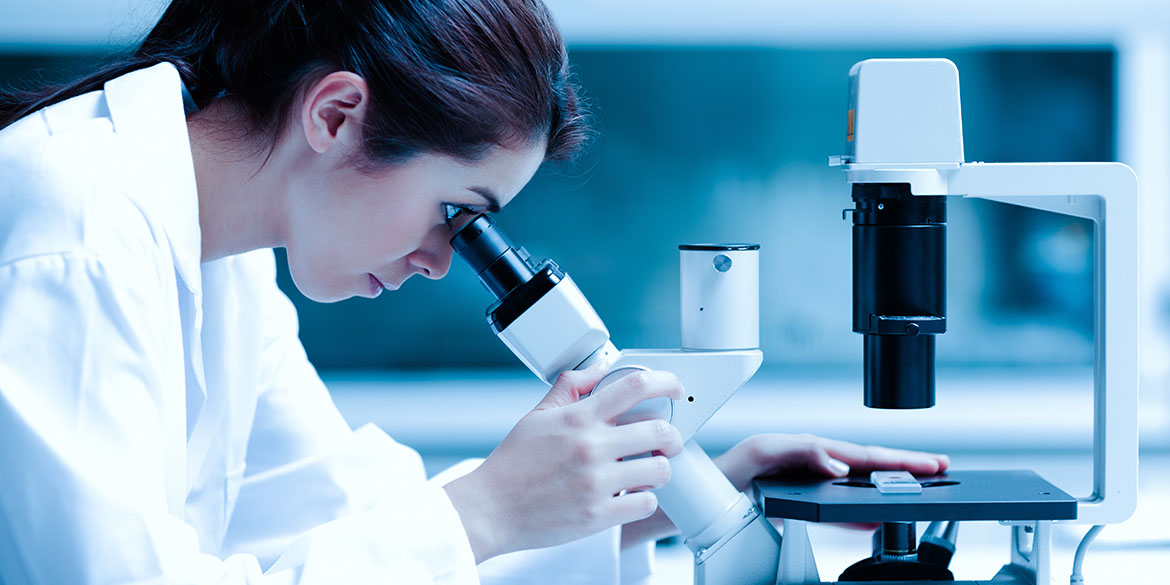 Back in the early 1990s, then-NIH Director Bernadine Healy organized a task force charged with reviewing how female scientists were faring in the NIH's Intramural Research Program (IRP). In response to the group's final report, issued in November 1992, the NIH's scientific directors created the WSA Committee.
"The thought was perhaps women were more out of the loop because they weren't in leadership positions," says IRP Senior Investigator Elizabeth Murphy, Ph.D., the committee's current chair. To help resolve this issue, each of the NIH's 28 Institutes and Centers (ICs) chooses at least one representative to sit on the committee, with the larger ICs selecting two or more, and these individuals act as liaisons between NIH's scientific directors and female scientists in an effort to ensure effective communication between the two groups.
The WSA representatives also work together and with NIH scientific leadership to launch initiatives addressing the challenges that the NIH's women scientists face. These projects include gathering information related to gender parity in pay, helping to design clear sexual harassment policies, advocating for child care facilities, and organizing the annual Anita Roberts Lecture featuring a prominent female IRP researcher. The WSA committee also supports the work of the NIH Equity Committee, created by IRP Distinguished Investigator Gisela 'Gigi' Storz, Ph.D., to make sure that all of NIH's scientists have equal access to its many resources.
This year, the committee is planning a spring workshop where female scientists from the NIH will discuss how to increase the number of women in leadership positions here, as well as how to bring a greater number of female scientists to campus as guest speakers. The committee also hopes to tap prominent senior scientists at NIH who can use their experience and knowledge to help the IRP's female researchers apply for national awards.
However, according to Dr. Murphy, one problem facing the committee that has proven particularly difficult to fix is the so-called 'leaky pipeline.' Although half of biological science Ph.D.'s in the U.S. are earned by women and a similar proportion of NIH postdocs are female, just under 80 percent of the NIH's senior investigators are men, a statistic that has changed little since the committee's inception. Moreover, women comprise only 25 to 30 percent of scientists who apply for NIH tenure-track positions through the Earl Stadtman Investigators program.
"After more than 25 years, we're still losing half the women somewhere along the line because they're not applying to tenured faculty positions," Dr. Murphy says.
To address this issue, the WSA Committee has developed an 'exit interview' survey to gather information about NIH postdocs' future plans and how their goals have changed since they came here. The group has also set up mentoring committees run by female senior scientists to guide researchers of both genders.
"We want to make sure that there's good mentoring and that women have these role models," Dr. Murphy says. "We want to make the climate here one that women feel is welcoming and want to come to."
---
Related Blog Posts
This page was last updated on Wednesday, July 5, 2023