Launchpad for Discovery: NIH's Postbac IRTA Experience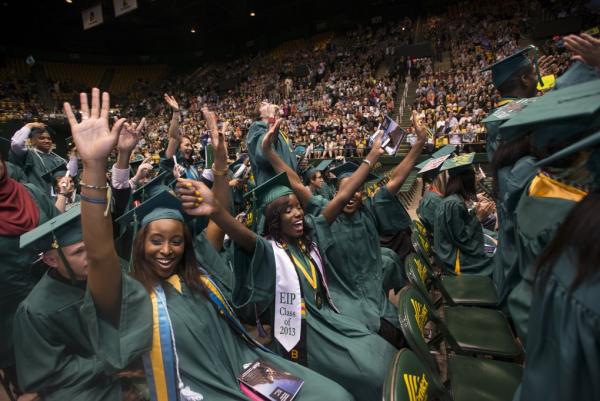 When I graduated from George Mason University on May 17, 2013, I had never imagined that my journey would lead me to the NIH—one of the world's foremost medical research centers.
With plans to travel to Swaziland and volunteer with the Baylor International Pediatric AIDS Initiative (BIPAI) for a couple weeks in August and a desire to pursue my dream of becoming a pediatrician so that I could address issues related to health disparities in the treatment of HIV/AIDS, I began navigating the unfamiliar terrain of life after college.
In late July, I applied for an NIH Postbaccalaureate Intramural Research Training Award (IRTA). What piqued my interest in the IRTA program was the opportunity to also participate in the NIH Academy Fellows Program. The NIH Academy program provides additional training and research experiences for NIH trainees who are passionate about issues related to health disparities, such as gaps in health outcomes. Through discussions in workshops and roundtable sessions, Academy Fellows design and implement community outreach projects that provide practical experience on how to address health disparities. The Office of Intramural Training and Education (OITE) staff—specifically, Drs. Darryl Murray, Sharon Milgram, and Shauna Clark—helped answer my questions about both of these training programs, and their helpfulness reinforced my ultimate decision to apply.

With my application submitted, I prepared for my service trip to Swaziland. Among my many prayers was to have a job for my birthday. More than 13,000 km away from home, in what would appear as a sea of uncertainty, hope arose yet again. I received an email from Dr. Shauna Clark, director of the NIH Academy, that would change my life forever: Our first meeting would be held on Tuesday, September 17.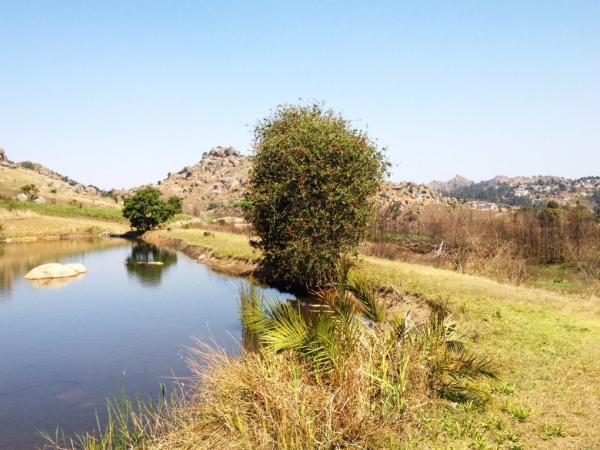 September 17th is my birthday. Thousands of kilometers from home, I was reminded that faith has no borders.
As a Postbac IRTA in the NIH IRP, I learned about many of the multifaceted dimensions of biomedical research—gaining both basic science and clinical research perspectives. During my first year of training in the National Cancer Institute's (NCI) Laboratory of Cell Biology, headed by Sriram Subramaniam, Ph.D., I worked with the lab team to understand the mechanisms of HIV infection of target cells. We used single-particle cryo-electron microscopy (cryo-EM) to analyze the HIV-1 envelope glycoprotein, which is found on the surface of HIV virions and is required for HIV-1 to enter cells. Single particle cryo-EM is used to determine the structure of biological macromolecules, producing three-dimensional reconstruction of proteins that give insights into molecular structure and function. With aspirations of one day making a significant contribution in the global fight against HIV/AIDS, I welcomed the opportunity to research the virus through an unfamiliar lens—that of a high-resolution electron microscope.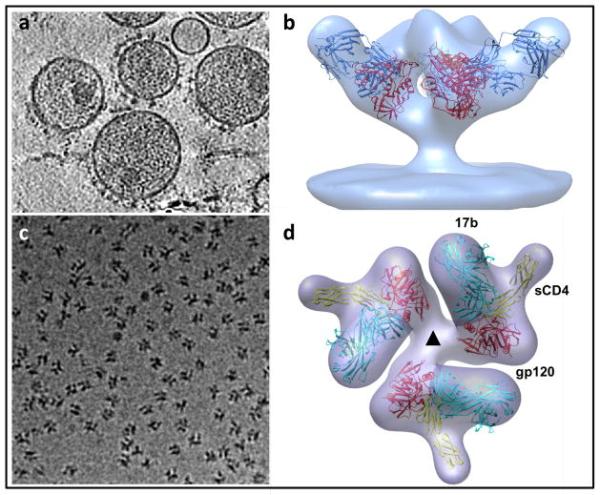 Over the first eight months of my fellowship, I developed an appetite for learning about cryo-electron microscopy. Under the mentorship of a postdoc, Doreen Matthies, and a postbac, Alan Merk, l gained exposure to the process of image formation in a cryo-electron microscope, including grid selection and trimeric structure identification. Structural knowledge of the HIV-1 envelope glycoprotein is critical for understanding the molecular mechanisms underlying cellular entry of HIV, and may contribute to rational vaccine design.
The NIH Academy Fellows Program perfectly complemented my research experience in the NCI. Our weekly meetings throughout the year, during which we learned about health disparities from subject matter experts and engaged in discussions with peers, were undoubtedly some of my favorite fellowship experiences. I collaborated with other trainees in the Academy to develop a community-based initiative aimed at addressing the food desert crisis in Capitol Heights, Maryland. In partnership with local government and community leaders, we sought to improve residents' access to nutritious foods and develop community-specific literature on healthy eating and dietary modification. Our efforts included organizing a community fundraiser to establish GOT/HOPE, an existing food distribution program created by a Capitol Heights resident, as a nonprofit organization. We also participated in a community event in which we partnered with GOT/HOPE to distribute fresh fruits and vegetables and health literature to residents. There is great strength in partnerships between science and the community.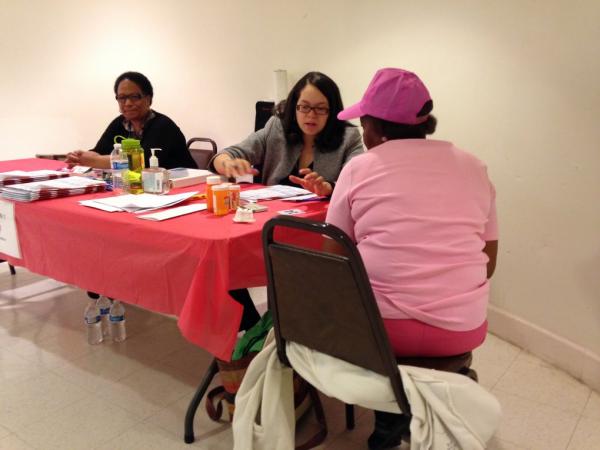 The success of our community outreach project brought me to a personal revelation of my desire for a more community-based research experience. With an outpouring of support from OITE in my decision, I transitioned to the NIH Clinical Center and joined the National Heart, Lung, and Blood Institute's (NHLBI) Cardiovascular and Pulmonary Branch under Tiffany Powell-Wiley, M.D., M.P.H. Dr. Powell-Wiley, a dynamic public health cardiologist, is interested in understanding the social determinants of obesity and obesity-related cardiovascular risk factors that contribute to racial/ethnic disparities in cardiovascular disease. She holds a deeply rooted interest in the communities in which she serves through her research. Dr. Powell-Wiley's commitment to the intersection of science and society has afforded her unique opportunities to engage community leaders, clinicians, scientists and academicians—whom she recognizes as vital conduits—in improving cardiovascular health in our local communities, specifically in Washington, D.C.
When I joined Dr. Powell-Wiley's group, she and her team were gearing up for the first phase of developing a community-based behavioral weight loss intervention program in Wards 5, 7, and 8. Obesity rates among African-Americans are highest in these wards, according to D.C. Department of Health data. Honing her experiences from previous community-based studies in Dallas County, Texas, Dr. Powell-Wiley partnered with churches in these wards to conduct an assessment to determine the most prevalent risk factors for heart disease, as well as to evaluate the usability and feasibility of mobile health technologies that monitor physical activity and nutrition to improve behaviors within the target population.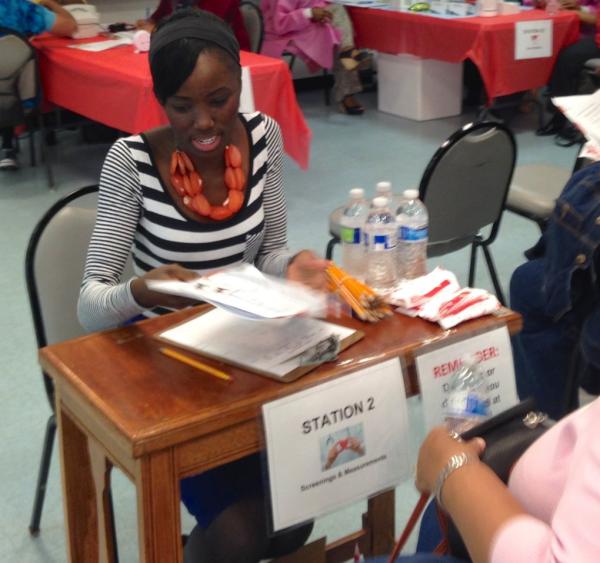 I was able to participate in various phases of our study, from working alongside the project's community outreach coordinator, Mrs. Valerie Morales-Mitchell, to assisting with patient recruitment and preregistration, including recruitment at the 2015 NBC4 Health and Fitness Expo, collaborating with postbac Leah Yingling to design floor plans for on-site assessments held at the churches, and managing patient flow on Heart Health Day. The fast-paced learning environment contributed to my growth as a researcher and challenged me to become a more critical thinker and stronger scientific writer. I was able to serve as first author of a manuscript reporting on the use of cognitive interviewing (CI) in group-based settings as a method for gathering qualitative data to tailor a survey instrument for an at-risk community. Through the guidance of mentors from diverse backgrounds, I learned to balance the complexities of professional and personal development.
My participation in the NIH Postbac Poster Day celebrated the development I had undergone thus far. As I stood among peers and presented to subject-matter experts and enthusiasts alike, I marveled at how every experience—both the challenges and successes—over the course of my almost two-year fellowship had prepared me for this moment. Each experience was necessary in helping to develop my character and mold my purpose.
In reflecting on my time at NIH, I am hopeful about my journey ahead. NIH does many things well, to say the least, but what I find most incredible is how this organization serves as a launching pad for discovery. Yes, these discoveries improve the health outcomes of our nation and the world, but equally as enlivening is the progress inspired within every individual committed to the mission. My training at NIH as an IRTA fellow could not have been a more fitting career decision, as I navigated the waters between completion of my undergraduate education and the experiences that lay ahead. I treasure all that I have learned as gems in building my career as a missionary doctor.
---
Tags:
community health
,
Postbac IRTA
,
HIV
,
AIDS
,
cryo-EM
,
envelope glycoprotein
,
vaccine
,
NIH Academy Fellows
,
OITE
,
Swaziland
,
Africa
,
GOT/HOPE
,
heart health
,
outreach
,
faith
,
DC
,
missionary doctor
Related Blog Posts
This page was last updated on Wednesday, July 5, 2023