Presidential NIH Visits: Bill Clinton, 1999
President Bill Clinton poses with Senator Dale Bumpers at the dedication of the Dale and Betty Bumpers Vaccine Research Center (VRC) on June 9, 1999.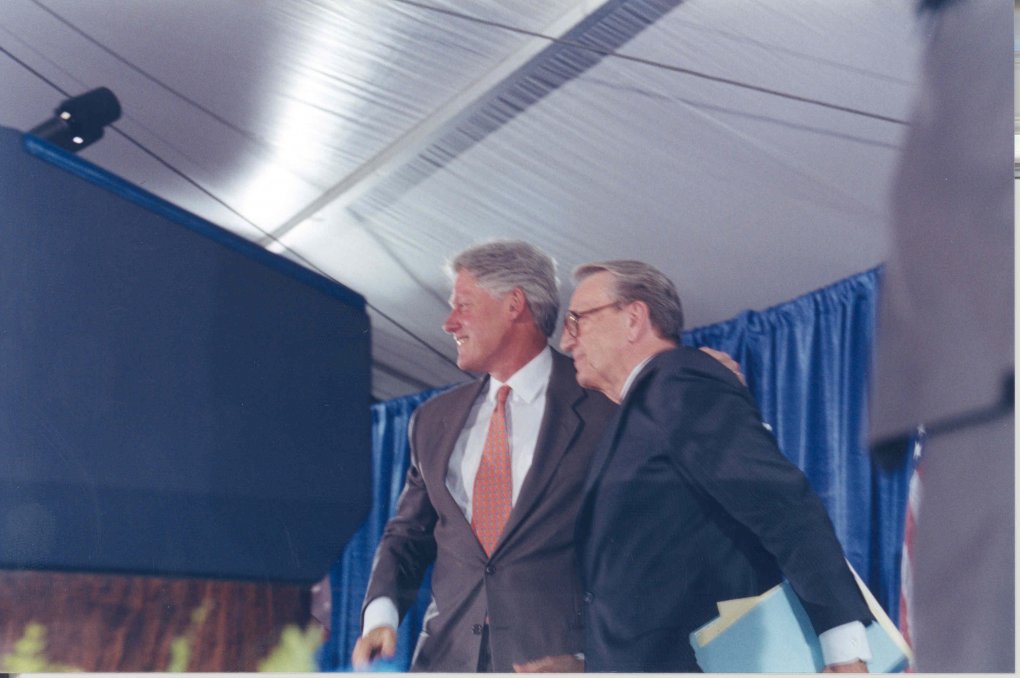 Bumpers, governor and then senator from Arkansas, and his wife Betty actively supported childhood immunization. Clinton hoped that the VRC would enable NIH scientists to develop vaccines for diseases like AIDS and malaria. He called NIH "one of America's great citadels of hope, not only for our people, but also for the world." Read more about the VRC dedication and President Clinton's visit.
---
Related Blog Posts
This page was last updated on Wednesday, July 5, 2023