President Obama Visits Ebola Vaccine Lab as Women Make History
The Ebola vaccine developed by Dr. Nancy Sullivan at the NIH Vaccine Research Center of the National Institute of Allergy and Infectious Diseases is a Women's History Month highlight: women developed the vaccine and coordinated and led the clinical trial, and a woman was the first volunteer to receive the vaccine. "That wasn't planned, but it's kind of remarkable," said Sullivan. She explained her work to President Barack Obama in person. Read more about the visit.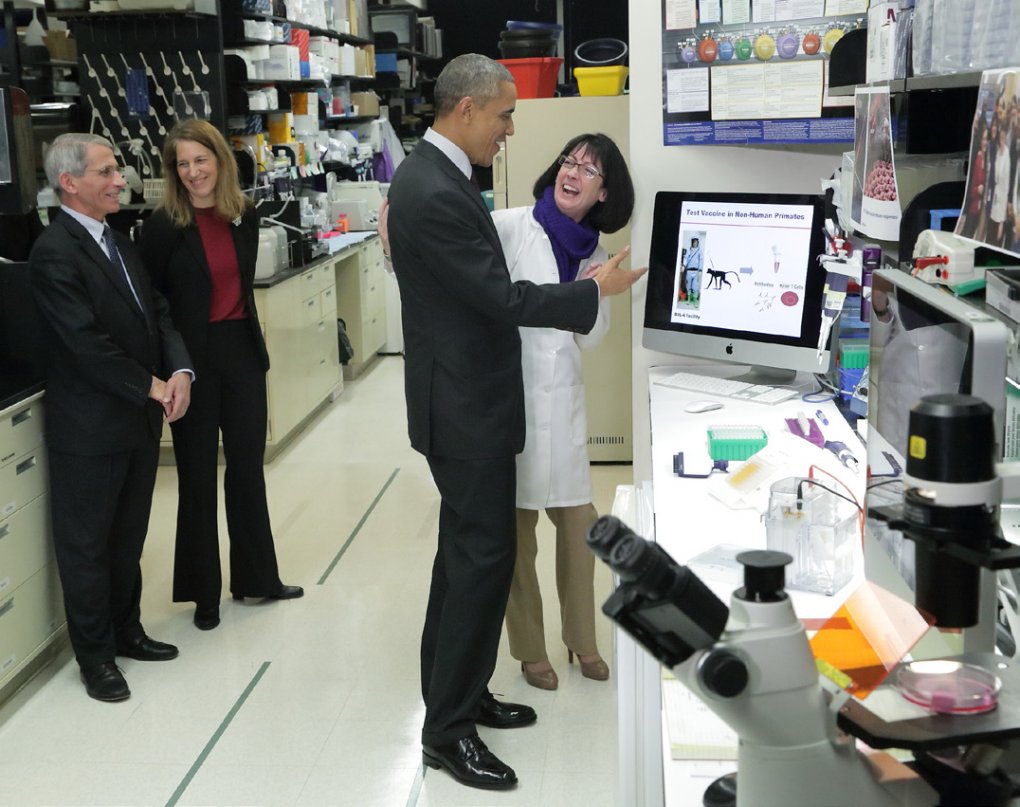 As chief of the Biodefense Research Section in the NIAID Vaccine Research Center, Sullivan also studies vaccine-induced immune responses to Marburg and Lassa diseases. In addition to researching how vaccines confer immunity, her section hopes to gain a better understanding of how natural immunity works.
President Obama's visit to Sullivan's lab made the White House's weekly highlight reel, West Wing Week. Watch "Multiparameter Flow Cytometer Show" below from 1:45 to 2:37.
---
Tags:
presidential visits
,
Barack Obama
,
Ebola
,
women's history
,
vaccine
,
clinical trials
,
Nancy Sullivan
,
biodefense
,
VRC
,
Marburg
,
Lassa
,
flow cytometry
Related Blog Posts
This page was last updated on Wednesday, July 5, 2023