Announcements
News about the January 11 webinar on racial and ethnic equity; workplace civility and equity survey; WALS lectures; Demystifying Medicine lectures; Management Intern Program; and more.
CONVERSATIONS ON RACIAL AND ETHNIC EQUITY STAFF EVENT
Wednesday, January 11, 2023; 1:00-2:00 p.m. ET
Webinar link
For details, click here
Please join the webinar for Conversations on Racial and Ethnic Equity, a virtual event to engage staff on the UNITE Progress Report, what they see as barriers to progress, and where NIH should focus efforts moving forward. Throughout the event, staff will be invited to participate in pulse surveys to share their views about the effort. (To access the webinar, it's recommended that you disconnect from VPN and close other running applications on your computer. You may also watch on your smartphone.)
---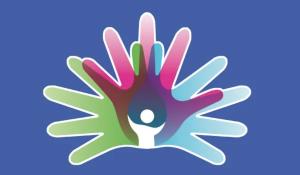 The 2023 NIH Workplace Civility and Equity Survey, or Workplace CES, will open on Tuesday, January 17th and close on Friday, February 24th. Built in partnership with OHR, EDI, and UNITE, the survey will be administered once every three years and gives eligible staff the opportunity to confidentially provide feedback on harassment and discrimination in the NIH workplace.
The Workplace CES is open to NIH federal employees, trainees, volunteers, and participating contractors onboard on or before July 17, 2022. For more information, please visit hr.nih.gov/wces. Questions? Please contact NIHWorkplaceCES@mail.nih.gov or reach out to your IC Coordinator.
---
WALS 2022–2023 SEASON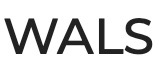 Check website for the rest of the schedule: https://oir.nih.gov/wals(external link).
January 11, 2023:(external link) "The Power of Assistive Technology to Transform Lives"; Rory Cooper, Ph.D. (University of Pittsburgh)
January 18, 2023:(external link) "The Impact of Bone on Whole-Organism Physiology"; Gerard Karsenty M.D., Ph.D. (Columbia University Medical Center)
January 25, 2023:(external link) "The Immune System of Bacteria: Beyond CRISPR"; Rotem Sorek, Ph.D. (Weizmann Institute of Science)
February 1, 2023: "Rejuvenating Aged Tissues by Targeting a Gerozyme"; Helen Blau, Ph.D. (Stanford University)
February 8, 2023: "Community-engaged Approaches for Preventing and Controlling Obesity Among U.S. Latinos/Hispanics"; Guadalupe Ayala, Ph.D. (SDSU College of Health and Human Services)
February 22, 2023: "36 Views of Ligand-Receptor Interactions at the Cell Surface"; Christopher Garcia, Ph.D. (Stanford University School of Medicine)
March 8, 2023: "NIH Director's Lecture with Kevan Shokat, Ph.D."; Kevan Shokat, Ph.D. (University of California, Berkeley)
March 13, 2023: "How Do You Feel? The Molecules That Sense Touch"; Ardem Patapoutian, Ph.D. (Scripps Research)
---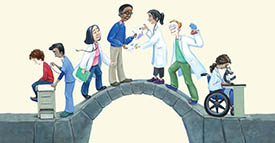 BRIDGING EXCITING DEVELOPMENTS IN BIOLOGY AND ENGINEERING WITH MEDICINE
For more information, course materials, speaker profiles, and instructions on receiving email notifications, go to https://demystifyingmedicine.od.nih.gov.
Jan 10: Anthony Fauci, M.D. (former NIAID Director), COVID and Beyond
Jan 17: Andrea Lisco, M.D., Ph.D. (NIAID) and  John Schiller, Ph.D. (NCI), Human Papilloma Virus Vaccination and the Prevention of Cancer
Jan 24:Nihal Altan-Bonnet, Ph.D. (NHLBI) and Natalie Porat-Shliom, Ph.D. (NCI), Salivary Secretion of Epidemic Viruses
Jan 31: Douglas Melton, Ph.D. (Harvard University), Diabetes Mellitus: Great Progress; Courtney Duckworth, M.D. (Harvard University–Boston Children's Hospital), Diabetes: The Marathon of Life
Feb 7: Yanick Crow, M.D., Ph.D. (University of Edinburgh) and Raphaela Goldbach-Mansky, M.D. (NIAID), The Interferonopathies: Interferon Running Amok
Feb 14:  William Robinson, M.D., Ph.D. (Stanford University) and Judith James, M.D., Ph.D. (Oklahoma Medical Research Foundation),The Role of Epstein-Barr Virus and Molecular Mimicry in Autoimmune Disease
Feb 21: John O'Shea, M.D. (NIAMS) and Angela Christiano, Ph.D. (Columbia University), The Use of JAK Inhibitors in Autoimmune Disease
Feb 28: Adam Phillippy, Ph.D. (NHGRI) and Cyndi Tifft, M.D., Ph.D. (NHGRI),The Human Genome at 20
March 7: Philip Castle, Ph.D., MPH (NCI) and Robert Nussbaum, M.D. (Invitae) Tests for Early Cancer: Facts vs. Opinions, Can We Detect Early Cancer?
March 14: Saul Villeda, Ph.D. (University of California, San Francisco) and Luigi Ferrucci, M.D., Ph.D. (NIA), Neurodegeneration and Aging: Are they Preventable or Reversible?
March 21: Andrew Knoll, Ph.D. (Harvard University), It's a Bacterial World
March 28: Nicola Fox, Ph.D. (NASA)and Freddy Escorcia, M.D., Ph.D. (NCI), Solar Winds and Magic Bullets: Making Our Way in a World of Radiation
April 4: Nelson Spruston, Ph.D. (Janelia HHMI) and Marcus Raichle, M.D. (Washington University-St. Louis), How is the Brain Organized and How Does it Work?
April 11: Roland Griffiths, Ph.D. (Johns Hopkins) and David Olson, Ph.D. (University of California, Davis), Psychobiology: Mushrooms……Others
April 18: Aaron Cypess, M.D., Ph.D. (NIDDK) and Kevin Hall, Ph.D. (NIDDK), Fat: Biology and Staying Thin
April 25:  Charles Rotimi, Ph.D. (NHGRI) and Clement Adebamowo, BM, ChB, ScD, FWACS, FACS (University of Maryland), Out of Africa: Genomic and Environmental Determinants of Global Health
May 2: Kandace Tanner, Ph.D. (NCI) and other speaker to be named, Cancer: Metastasis and Drivers
May 9: John Coffin, Ph.D. (Tufts and NCI) and Paolo Lousso, M.D., Ph.D. (NIAID), mRNA: Will it Deliver us from Illness?
May 16: Speaker to be named
---
GENERALIST REPOSITORY ECOSYSTEM INITIATIVE (GREI) WORKSHOP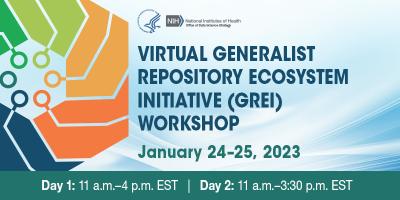 You are invited to join a 2-day virtual workshop presented by the seven generalist repositories participating in the Generalist Repository Ecosystem Initiative (GREI), sponsored by the NIH Office of Data Science Strategy. The workshop will focus on GREI's vision of developing collaborative approaches for data management and sharing through inclusion of the generalist repositories in the NIH data ecosystem, and to better enable search and discovery of NIH-funded data in the generalist repositories. The workshop will feature keynote speakers and panel discussions with leaders in open data from the research community, NIH, and data community organizations. Interactive training sessions led by GREI repositories will present use-case-specific guidance on sharing and discovering data in generalist repositories. Presenters will also gather community feedback to inform future GREI work to enhance support for NIH data sharing with common functionality, interoperability, and "coopetition" among generalist repositories.
---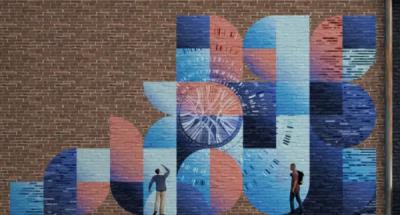 Wednesday, January 25, 2023, 1:00 to 4:05 p.m.
Registration required
Has social genomics fueled the rise of white supremacy in America? How has genetic evidence played a role in events such as the 2022 Buffalo mass shooting and extremist violence? How has the incomplete reckoning of the history of scientific racism and eugenics in genetics/genomics led to harmful ideologies and compromised scientific integrity? A recent news feature similarly explores the implications from this field of research. Now more than ever, scientists and scholars must understand these connections to safeguard human health and safety.
Join a lively discussion of social and behavioral genetics and genomics, its benefits, limitations and potential for misuse. Panelists will discuss strategies for scientists to combat misinformation, disinformation and misuse of scientific findings; and answer audience questions.
---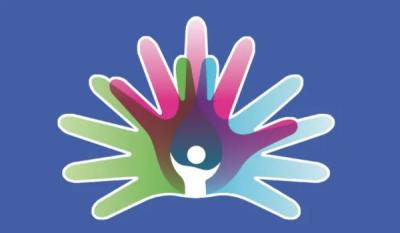 Tuesday, February 28, 2023, 9:00 a.m. to 5:00 p.m.m
NIH Natcher Conference Center (Building 45)
Registration required
Rare Disease Day®(external link) takes place worldwide, typically on or near the last day of February each year, to raise awareness among policymakers and the public about rare diseases and their impact on patients' lives. Since 2011(external link), the National Center for Advancing Translational Sciences (NCATS) and the NIH Clinical Center have sponsored Rare Disease Day at NIH as part of this global observance. Rare Disease Day at NIH aims to raise awareness about rare diseases, the people they affect, and NIH collaborations that address scientific challenges and advance research for new treatments.
The goals of Rare Disease Day at NIH are to:
Demonstrate the NIH commitment to helping people with rare diseases through research.
Highlight NIH-supported rare diseases research and the development of diagnostics and treatments.
Initiate a mutually beneficial dialogue among the rare diseases community.
Exchange the latest rare diseases information with stakeholders to advance research and therapeutic efforts.
Shine a spotlight on stories told by people living with a rare disease, their families and their communities.
Bring together a broad audience including patients, patient advocates, caregivers, health care providers, researchers, trainees, students, industry representatives and government staff.
The 2023 event will be held in person as well as broadcast via virtual livestream on NIH VideoCast(external link), with the event archived for replay afterward. The event agenda(external link) features panel discussions, rare diseases stories, exhibitors and scientific posters. The event is free and open to the public.
---

Tuesday, April 4 to Wednesday, April 5, 2023
NIH Porter Neuroscience Research Center (Building 35), Rooms 610/620/630/640
Register by March 28
Cancer health disparities affect millions of people across the United States and globally. Disparities in cancer burden are evident by geography, race/ethnicity, genetic ancestry, immigrant status, culture, gender, sexual orientation (LGBTQ+), and socioeconomic class, among other factors. Cancer disparities are not only due to barriers in access to health care, but also due to cultural barriers, structural racism and environmental disadvantage, ancestry-related risk factors, persistent co-morbidities, and chronic stress exposure because of discrimination and social isolation. The challenge of reducing and eliminating health disparities and achieving equity has been largely attributed to the complex interactions among these various determinants.
The symposium will highlight a range of topics to address the systemic barriers and racism that lead to health disparities and highlight ongoing research being done in the social, clinical, epidemiologic, and basic science disciplines. We seek to feature challenges and solutions, and the programs that were developed to address cancer health disparities from researchers in the field, including the National Cancer Institute's intramural program.
---

Thursday, April 27 to Friday, April 28, 2023
NIH Natcher Auditorium (Building 45)
Register by April 23
RNA biology has emerged as one of the most influential areas in modern biology and biomedicine. The discovery of new classes of RNAs and their functions in a wide spectrum of biological processes has revolutionized molecular biology and has profound implications for clinical sciences. Key areas of current research include the elucidation of RNA biogenesis and structure, the identification of functions for various classes of RNAs, establishing the role of RNA in disease and the exploration of RNA-based-and RNA-targeted therapies.
Organized by the National Cancer Institute (NCI) Initiative in RNA Biology, this symposium will bring together internationally renowned experts in the field of RNA biology, with the focus on RNA processing; RNA structure and mechanism; non-classical RNAs; and RNA therapy.
The symposium offers the opportunity to learn more about the current status of RNA biology in development and disease, share research, network with leading figures in the field and discuss the use and implications of these advances for clinical applications.
---
MANAGEMENT INTERN PROGRAM UNLOCKS NEW CAREER PATHS
Have you heard of the NIH Management Intern (MI) Program? It is a highly competitive, two-year career development program for current NIH employees. MIs come from a variety of job backgrounds, including both scientific and administrative fields. Recent MIs have joined the program from positions as diverse as an intramural program specialist, police officer, contract specialist, high-voltage electrician, and extramural support assistant. MIs rotate through different administrative career fields to gain invaluable insight into the NIH while contributing to the work of the NIH through targeted assignments and challenging projects. After two years and upon completion of the program, MIs transition into an administrative-management career in one of many areas throughout NIH.
The NIH Management Intern Program vacancy announcement will be posted in USAJobs on March 1st to 10th 2023 under the title of Management Intern. To learn more about the program or to view a recording of a recent MI Information session click here.
We will be holding MI Information sessions on February 14 from 10:00 am – 11:30 am and February 16 from 1:30 pm to 3:00 pm. We will also provide an opportunity for those interested to speak directly to current MIs who will answer questions at a Coffee with an MI session on February 22 from 12:30 pm to 2:00 pm. If you are interested in attending any of these events please email mi_info@od.nih.gov.
This page was last updated on Thursday, January 12, 2023