Outgoing NHGRI Scientific Director Dan Kastner, M.D. Ph.D.
Met Challenges and Helped NHGRI Researchers Succeed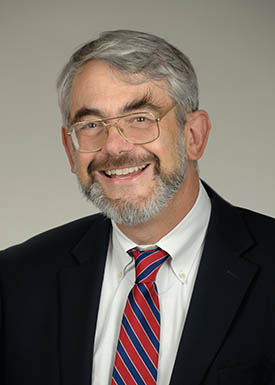 "As scientific director, the most important accomplishment that you can have is for the people who work for you to succeed," said Daniel Kastner, the outgoing scientific director (SD) for the National Human Genome Research Institute (NHGRI). "If they succeed, you succeed." Kastner, who joined NIH in 1985 as a rheumatology fellow in the National Institute of Arthritis and Musculoskeletal and Skin Diseases, became the NHGRI SD on October 10, 2010. He's proud that over the past decade, NHGRI has achieved a high level of scientific productivity, with a major impact on the field of genomics. In addition, right now at the end of Kastner's tenure as SD, almost half of NGHRI's 22 senior investigators are members of the National Academy of Medicine and/or the National Academy of Sciences "That's pretty darn good," he said.
That doesn't mean Kastner's time has been without challenges. Almost immediately after settling into his role as SD, he faced a dilemma: Congress was discussing across-the-board federal budget cuts. Kastner had to prepare for the worst by reorganizing NHGRI's budget. During difficult moments like these, Kastner tried to ensure that the wants and needs of NHGRI staff were considered at the same time that hard budget decisions were being made. A cut did eventually happen in 2013, but NHGRI's budget had been tightened so it could withstand the cut without compromising scientific pursuits. Kastner also fostered a culture of collegiality in NHGRI by prioritizing the little things: ordering lunch for faculty meetings; bringing in doughnuts on the mornings when the division of intramural research seminar series was held; and hosting holiday parties in his home every winter.
In the 1980s many inflammatory diseases were not well understood. In his role as a physician–scientist, NIAMS clinical director, and head of NHGRI's Inflammatory Disease Section, Kastner made important contributions to the field of immunology. He helped to uncover the genomic causes of rare and debilitating autoinflammatory diseases such as familial Mediterranean fever (FMF), a genetic autoinflammatory disorder that causes recurring fever and intense inflammation in the abdomen, chest, and joints. His work has also led to advancements in therapies that are used for treating FMF and several other autoinflammatory diseases.
Kastner knows that the NHGRI intramural program will be in good hands with Charles Rotimi, who became the new SD on October 10, 2021, exactly 11 years after Kastner assumed that role. From humble origins in Nigeria, Rotimi has become one of the leading genetic epidemiologists in the world and has been "the indispensable man in the field of African diaspora genomics for the last two decades," said Kastner. Rotimi has been "leading projects ranging from HapMap [International Haplotype Mapping Project] to H3Africa [Human Heredity and Health in Africa Initiative]."
Kastner plans to make himself available to help his successor, if needed, during the transition. He also looks forward to spending more time on his own research and working in the clinic, where he sees and cares for patients with undiagnosed inflammatory diseases.
"There are lots of puzzles yet to be solved," Kastner said. "That's what I plan on spending my time doing."
---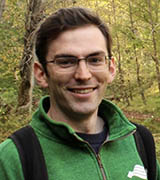 Ethan Smith, a postbaccalaureate fellow in the National Institute of Nursing Research, is studying blood-based biomarkers for traumatic brain injury. He's applying to graduate programs in clinical psychology. Outside of work he enjoys watching television and talking with friends.
This page was last updated on Monday, January 31, 2022