From the Deputy Director for Intramural Research
Prioritizing Mental Health and Wellness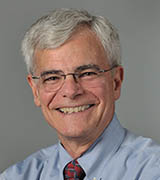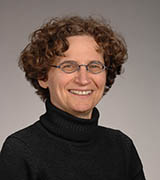 The past 10 months have been challenging for many of us. With the outbreak of COVID-19, we have had to endure unprecedented challenges and adjust to sudden disruptions in our lives. We have had to worry about the pandemic while juggling dependent care and work, cope with loneliness and isolation while physically distancing from our loved ones, and manage major work disruptions, often all at once with little precedent to rely on. As our second wave of COVID-19 cases and the cold weather arrive, we face even more challenges. Now, more than ever, it is critical that we all be cognizant of our mental health and wellness and of the well-being of our friends and colleagues.
Where are the data?
According to the CDC, 40.9% of adults in the United States reported struggling with adverse mental health or substance abuse just a few months into the pandemic. Alarmingly, younger individuals, aged 18–24 and 25–44 and individuals from marginalized communities reported significantly higher rates of adverse experiences (MMWR Morb Mortal Wkly Rep 69:1049–1057, 2020).
A meta-analysis of studies on COVID-19 and mental health showed significant increases in stress, depression, anxiety, and post-traumatic stress disorder across the globe. In some cases the increases were over four- to sixfold. In this analysis, the most vulnerable groups were women, younger individuals, and students. (J Affect Disord 277:55–64, 2020)
Although primarily focused on work-life impact, NIH's "COVID-19 Impact Survey Results" showed that 40.7% of intramural respondents have caretaking responsibilities, and 40.3% have reported lower job productivity (the rate for trainees is much higher at 69.4%). It is not surprising that many trainees (38%), especially those who conduct laboratory-based research (52.9%), believe that the pandemic will negatively affect their careers. About half of the trainees indicated that they could not effectively conduct their work via telework (49.1%) and have experienced negative effects due to physical separation from their co-workers (51%).
Supporting Our Colleagues
While we need to support all those around us, we need to be especially mindful of our more vulnerable colleagues—our trainees, individuals from marginalized communities, women, caretakers, and even those who conduct laboratory-based research. Because much lab work has been slowed, researchers have to come to campus to be catch up and be productive. That means dealing with the stress of possible exposure to COVID-19, too.
We also need to be attentive to our international colleagues, who may be facing additional stressors. They are especially likely to be isolated from their family and friends and have to navigate a culture different from their own in an uncertain environment. Some even face unacceptable discrimination based on their national origin and are uncertain about their future in this country.
Additionally, check in with colleagues who seem down, sluggish, or agitated. With the change in the weather and shorter daylight hours, they may be suffering from seasonal affective disorder on top of the stressors of the pandemic.
What Can We Do?
First, we need to take care of ourselves. We need to prioritize our physical and mental health and explore various resources available to us. NIH's intranet site "NIH Guidance for Staff on Coronavirus" is an excellent resource and includes links to "Wellness Resources" (click on "Your Health") as well as to the Employee Assistance Program (click on "Contacts"). The Office of Intramural Training and Education has informative webinars on developing resilience and on mental health and wellness. The webinars are open to everyone, and you can attend the live sessions or watch the recorded sessions.
Second, engage in and provide social support while physically distancing. Organize and participate in virtual small-group social activities. For example, have a lab or branch meeting dedicated to conversing about how everyone is dealing with the stressors (without discussing science or business). Touch base with colleagues on a regular schedule, through a buddy system or informal virtual coffee. NIH also has many affinity groups, and it serves a community support system.
Third, take time to rest and recharge. We all need some time for ourselves, and it is okay to take a break. Encourage others to take some time off as well. Importantly, research shows that frequent exposure to social media and news related to COVID-19 increases anxiety and stress-related symptoms. Consider "unplugging" by putting down personal devices and spending time without technology (Plos One, 15:e0231924, 2020).
So please join us in prioritizing our mental health and wellness and supporting our colleagues this winter. Reach out for help, connect with your colleagues and friends, and unplug and recharge. In order to keep our community strong, we all need to be well.
We hope you had a healthy and safe holiday season. and that we can reconnect in person in 2021.
---
Sharon Milgram is the director of the Office of Intramural Training and Education.
This page was last updated on Thursday, March 10, 2022