IRP's Bruce Tromberg Elected to National Academy of Medicine
Advances in Bioengineering Drive Life-Saving Medicine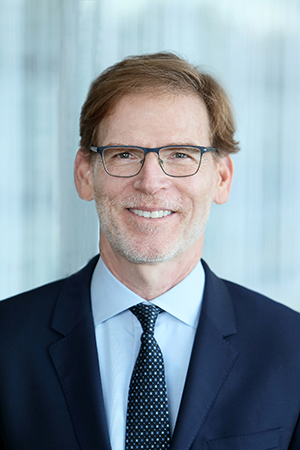 "To discover new things, you need new ways to see them," says Bruce J. Tromberg, Ph.D., Director of NIH's National Institute of Biomedical Imaging and Bioengineering (NIBIB). That's why he has spent the past 30 years of his career improving and inventing tools to help doctors and scientists conduct cutting-edge biomedical research and apply their findings to the task of saving lives. This past October, Dr. Tromberg was elected to the National Academy of Medicine (NAM) for his contributions to the fields of biophotonics and biomedical optics, as well as his leadership in the biomedical engineering and imaging community.
In 2019, after leading the Beckman Laser Institute at the University of California, Irvine, for 30 years, Dr. Tromberg joined NIBIB, where research in engineering, the physical sciences, mathematics, and computer science are married together with biology to create the tools and technologies that enable scientists to see and measure biological processes in immense detail. These include technologies like high-powered imaging tools, diagnostic tests, biometric monitors, and machine learning algorithms that are used every day in research and clinical care.
As a specialist in biophotonics, Dr. Tromberg's own research focuses on how light moves through tissue and how it can be used to activate molecules and treat disease. One of the techniques he has helped develop, called photodynamic therapy, has enabled clinicians to guide cancer-killing drugs directly to tumors, thereby avoiding some of the side effects commonly associated with cancer therapy. His research also has applications for 'light dosimetry,' which uses measurements of light to detect and monitor disease and even predict how tumors will respond to therapy.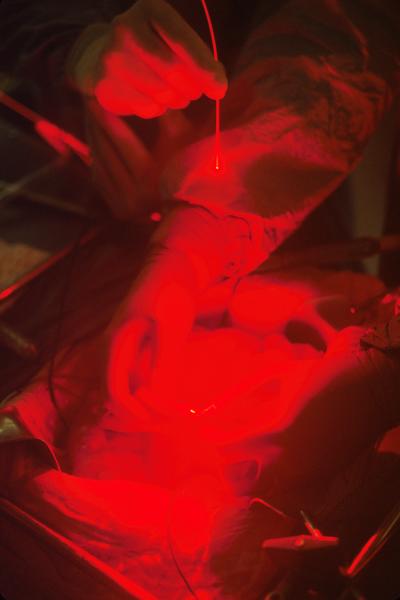 While that research continues, a more pressing matter began drawing much of Dr. Tromberg's attention only one year into his tenure as Director of NIBIB. As the COVID-19 pandemic spread and its depth and severity quickly became clear, NIH was tasked with guiding the U.S. response to the disease. One challenge that quickly became apparent was the need for fast, accessible, and accurate testing at a speed and scale not seen before.
"We were really placed in this unique position, with a lot of pressure at the outset," Dr. Tromberg says.
In April of 2020, he joined then-NIH Director Francis Collins, M.D., Ph.D., on a call with members of Congress to discuss what NIH could do to help combat the novel coronavirus and what funding those efforts would require. As Director of NIBIB, Dr. Tromberg of course shared three key areas where his own NIH Institute could contribute to the national response: creating new medical imaging and artificial intelligence (AI) approaches for examining COVID-19 infections; developing rapid, high performance diagnostic tests for use at 'point of care' locations where people receive medical treatment, such as hospitals, clinics, and schools; and designing digital health tools for reporting test results and symptoms.
"At the beginning of the pandemic, we didn't have enough diagnostics and they were primarily restricted to laboratory tests," Dr. Tromberg recalls. "We didn't have options for rapid testing at home or at the point of care, so we activated what I know the bioengineering tech research community has the capacity to do."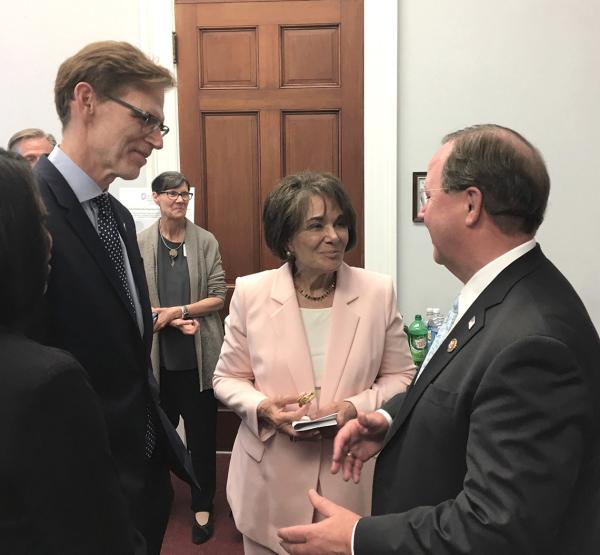 NIBIB proceeded to create the Rapid Acceleration of Diagnostics Technology (RADx Tech) initiative, which invited academic and industry researchers to submit proposals for COVID diagnostics through a competitive funding program with elements akin to those on the TV show Shark Tank, which features entrepreneurs who pitch their business ideas to a prestigious panel of potential investors. The RADx Tech competition began less than a week after Congress appropriated an initial $500 million for COVID diagnostics on April 24, 2020, and the initiative ultimately received 824 proposals. Those proposals were then winnowed down for investment as companies moved through a milestone-driven, multi-phase selection process known as an 'innovation funnel.'
"We ran it like a venture fund and ended up with 50 projects that made it through the funnel to the final stage of funding." Dr. Tromberg says.
NIBIB also formed a partnership with the U.S. Food and Drug Administration (FDA) to accelerate validation and approval of COVID-19 diagnostic tests through the RADx Independent Test Assessment Program (ITAP). RADx ITAP dramatically accelerated the pace of FDA authorization for COVID-19 tests and played a crucial role in expanding access to over-the-counter COVID diagnostics just in time to meet the unprecedented demand for hundreds of millions of home tests during the dramatic increase in COVID infections driven by the Omicron variant in 2021. By December 2022, RADx-supported companies had received 49 FDA emergency use authorizations and increased the national testing capacity by more than five billion tests.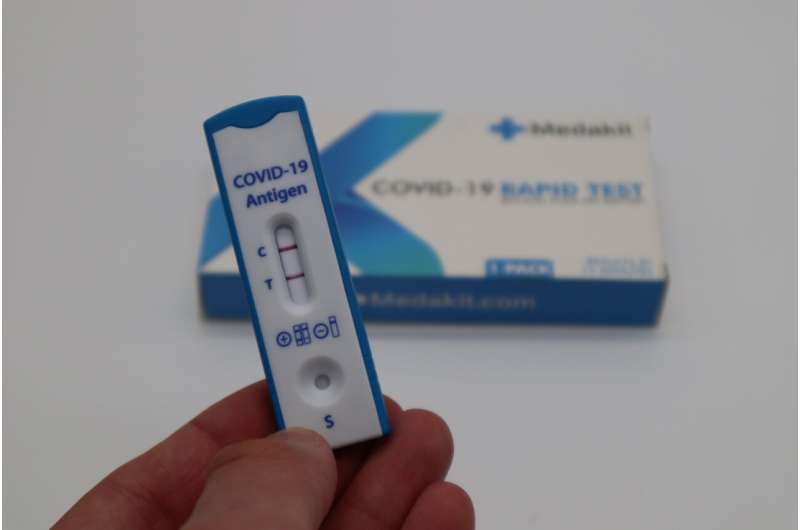 The RADx Tech process was so successful, Dr. Tromberg says, that NIBIB is working with several other NIH Institutes and Centers to apply that model to other challenges at a smaller funding scale, an approach he has dubbed 'Radxification.' This effort includes a key element of the RADx Tech program aside from the funding it offered: providing entrepreneurs support, expertise, and help with commercializing their products, as well as increasing funding for projects as they hit critical milestones. Already, NIH is applying 'Radxification' to the development and commercialization of treatments for neurological ailments and improving maternal health.
"I think we have an enormous opportunity to build on all this expertise to accelerate authorization and de-risk investments in urgently needed technologies for different problems," says Dr. Tromberg. "We can do that with partnerships so it's highly cost-effective."
One such partnership Dr. Tromberg is leading within NIH is the Biomedical Engineering and Technology Acceleration (BETA) Center. This 'development hub' will provide IRP researchers with opportunities to build new resources, partnerships, and training opportunities in technology-driven interdisciplinary research while expanding diversity by recruiting talent to NIH from the rapidly-growing biomedical engineering community.
"It's a way to support more collaborative work across the NIH and potentially have a greater impact on the Clinical Center, especially in supporting new, translational technologies that can move quickly from blackboard to benchtop to bedside," says Dr. Tromberg. "People who develop enabling technologies are happiest when their new tools are applied to many different problems. We're hoping the BETA center can help stimulate cutting-edge tech development at NIH and create new opportunities for collaboration and discovery."
Subscribe to our weekly newsletter to stay up-to-date on the latest breakthroughs in the NIH Intramural Research Program.
---
Related Blog Posts
This page was last updated on Wednesday, July 5, 2023