Early Vaccine Research: Rickettsial Diseases in 1951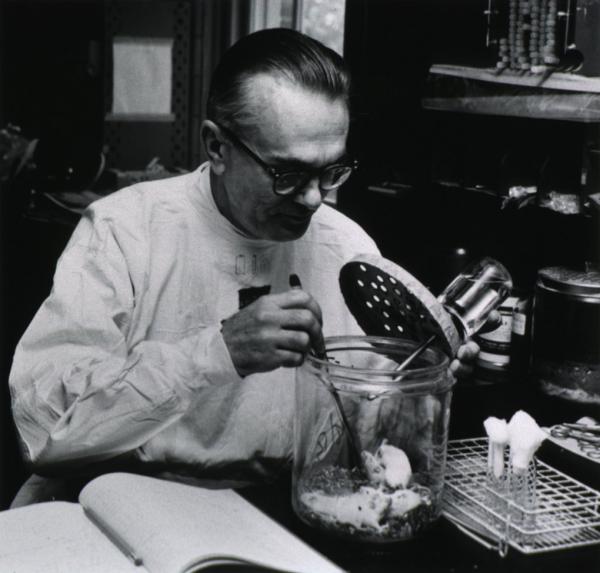 Only one building was restricted during the 1951 NIH open house—Building 7, specially designed for infectious disease research. Children under 16 were not admitted. And there was only one demonstration: Dr. Karl Habel of NIH's NIAID showed the special procedures necessary in the collecting and handling of material for research on and vaccine development for rickettsial diseases carried by ticks. In this photo, is Dr. Habel following his own advice?
Dr. Habel was chief of the Laboratory of the Biology of Viruses and an authority on rabies; he developed a vaccine for rabies and a device, the Habel-Sockrider apparatus, to make the vaccine. Habel also helped develop vaccines for mumps and did basic research on polio.
Read a 1957 interim report on "Rabies Prophylaxis in Man" by Dr. Habel, which he first presented to the American Public Health Association in 1956.
---
Related Blog Posts
This page was last updated on Wednesday, July 5, 2023